Posts By Category
Posts By Location
Upcoming Events
February, 2016:

Friday, February 20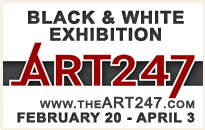 March, 2016:


Advertise Your Event on ENP!
More info here
Just a few more classic reviews left before the drive-in opens, so I wanted to take some time to introduce you guys to movies you may have never heard of, but should take the time to see. John Ford was a four-time Academy Award Winner in the Best Director category, so it was always assumed that everything he did was high quality. I don't know about everything Ford did, but I do know that the guy knew how to turn real history into a fascinating story.
Prisoner of Shark Island
is the dramatic telling of the story of Dr. Samuel Mudd. For a quick history lesson, Dr. Mudd is the physician who set John Wilkes Booth's broken leg after the assassination of President Abraham Lincoln in (oddly enough) Ford's Theater (as far as I know – no relation). Dr. Mudd seemed like an innocent man doing his sworn duty to treat all patients when he was put on trial for conspiracy to murder President Lincoln. Dr. Mudd is also the reason that people who have their name tarnished say that their name is mud.
There are a variety of conflicting stories about Dr. Mudd, and it is obvious that John Ford sits firmly in the "the doctor was innocent" camp. Ford decides to follow the storyline that saw Mudd treat Booth while not knowing who Booth was, and did not report Booth to the army authorities until he was told about the assassination the day after it happened and put two and two together. Once he realized he had treated the assassin, he told the army. Many witnesses to the events dispute the good doctor's version of the story and claim that the doctor not only knew Booth, but had conspired with Booth against Lincoln in the past.
What I liked about this classic flick is that Ford is not shy about his stance on the subject. He commits to Dr. Mudd being innocent and turns the doctor into a hero for saving a fort full of prisoners and soldiers. The truthful part of the story is that Mudd did indeed save an entire fort filled with soldiers and prisoners from yellow fever. The disputable part is how innocent Dr. Mudd really was in the whole conspiracy to kill the president.
The movie does raise an interesting question: The only reason Mudd gets dragged into the story is because he treated Booth's leg, so did Booth know he was going to break his leg and planned his treatment in advance with the doctor? It seems silly, but it is just one of the interesting points the movie covers.
John Ford took historical events and turned them into fascinating stories. It helps that, with this story, a lot of the drama really took place. So there was no need for Ford to add a whole lot. The characters are well developed, and the movie moves along at a pace that keeps it exciting. This movie was made during an era when Hollywood studios would put out dozens of new movies a month, so finding a classic is not as easy as it sounds. The fact that Ford created a classic during an era when movies were a dime a dozen remains a testament to his ability to tell stories.
The Prisoner of Shark Island is a movie you can actually learn from. It takes real events, and presents them in a dramatic format. It is a movie that is well-written, well-directed, and contains a lot of great acting performances. This movie also benefits from Ford's insistence that his movies avoid the cliché dialogue and sets that other movies of his era were famous for.
If you want to see a great movie made by a great director based on a subject you are familiar with, then see John Ford's The Prisoner of Shark Island. Not only will you enjoy it, you may even learn something.
Rating:
3 ½ out of 5
+George N Root III is a drive-in fanatic who starts to tremble as drive-in season gets closer. Follow him on Twitter @georgenroot3 or send him a message at georgenroot3@gmail.com.
---

Check out East Niagara Post videos on YouTube, Vine and Periscope.