Posts By Category
Posts By Location
Upcoming Events
February, 2016:

Friday, February 20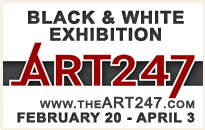 March, 2016:


Advertise Your Event on ENP!
More info here
Sunday, March 27, 2016
With the "Strap Railroad" taking its last voyage in 1851, and its loud and threatening steam boilers all but forgotten, Lockport was now beginning to experience some growing pains. By 1960, the Erie Canal Enlargement Project was nearly complete, and new industries were starting to take notice of the expanding Village of Lockport. New ideas and new industry began flooding into the area even though the Civil War was on every American's mind.
In 1864, Birdsill Holly positioned his new company, the Holly Manufacturing Company, to take full advantage of the Erie Canal Enlargement that was finally complete. The enlargement also meant more waterpower than ever before, and he began to find ways to utilize it. In 1865, his patented system to pressurize water allowed for the people of Lockport to have not only the convenience of modern indoor plumbing, but also the protection of his fire hydrants that were located throughout the newly incorporated City.
This pressurized system was so popular that dignitaries from all over the world were now strolling up and down the busy storefronts of Pine, Main and Market Streets. The Holly Manufacturing Company was planning to build a brand new factory, and blasted a tunnel beneath their property on the northern side of the canal, accessing the waters above Lock 71, and thereby creating a 12-foot diameter tube of power.
His machinery ran off of that power, and by 1867, their success would allow the Holly Manufacturing Company to expand and build an enormous "Castle" atop the basin escarpment.
People were traveling to Lockport to witness the genius of Birdsill Holly, but he wasn't the only Lockportian making an impact. Everyone wanted to see what Mr. Holly was working on now, much like the throngs of people waiting to enter Willy Wonka's Chocolate Factory. Holly's success led to even more traffic for business downtown, and people seemed to be everywhere, strolling in and out of shops, crossing the streets and checking out the window displays. It was here that a young Lockport native, Alonzo J. McMaster, began to see a need.
McMaster had served his 28th Regiment well during the Civil War, and on his return home began to envision a way to transport people more comfortably and efficiently. He saw the bustling streets of Lockport as an opportunity to create a business, the business of public transportation. In 1881, he saw a new invention created in Williamsport, Pennsylvania, called the Herdic Carriage, named after its inventor, Peter Herdic. McMaster knew that this carriage showed a lot of promise, and he could introduce it and make it very popular in Lockport as well.
Herdic's carriage had a number of improvements over previous types of carriages, especially the jaw-jarring stagecoach. The body was mounted on springs that were attached to the axles, body and shaft, creating a much smoother ride. These carriages were designed for 8 people with a low entry door on the rear of the vehicle, and passengers would sit on two benches facing one another. Each of these carriages was small enough to move freely throughout the busy streets, and they could maneuver well enough to pickup and release the paying passengers at the curb.
Most were businessmen trying to make it to, or back to, work on time, but visitors from all over the world found the Carriages to be rather quaint and novel, and for a mere 5 cents a ride, it was surely a must do.
By 1885, McMaster had a fleet of these Herdic Carriages running people all around busy Lockport. His entrepreneurial nature positioned him as the very first public transportation business in Lockport, predecessor even to the Lockport Horse Car Railroad of 1886.
However, McMaster had even more to his vision, and he was working diligently to patent a unique vehicle all of his own.
In our history books, any mention of Westward Expansion is invariably seen with a covered wagon. Post Civil War America found many in search of a new life, and the open territories of the Midwest,
and California, were soon to be calling. These early "trailers" would carry all of the provisions needed for a long, and bumpy, journey to wherever the settlers may have been headed. They certainly provided for the need, but they made travel somewhat rough and exhausting.
McMaster saw the market for a more personalized vehicle, one that was more like a home, something like the home they just left behind.
He conceived of a wagon that, while on the road, could transform itself into all of the modern conveniences of home, and in 1885, he patented his own "McMaster Wagon."
It was drawn by two horses and contained practically every convenience known to Man at the time. It accommodated 4 people, and the driver's seat was on the outside, under a projected roofline, which gave ample cover during inclement weather.
The front end of the wagon could open up with the drivers seat folding down into a kitchen table. Once the table was in place, a drawer was exposed that held all of the cooking utensils and ware.
The dining area was transformed from the rear door, which when folded down also doubled as an ironing board, or clothes press. The back of each of the upholstered seats turned up and made two upper berths for sleeping, much like a kitchen dinette in our modern camping trailers.
There was a water tank on the top of the wagon that supplied flowing water to the lavatory, another necessity that was hard to leave at home.
McMaster traveled often with his creations to many different cities throughout the Midwest. His innovation caught the eye of countless enthusiasts, and many of his other wagons would find a home in the Yellowstone Park to be used by their own transportation company.
The Lockport Daily Journal would often publish accounts of McMaster's travels with his prototype's, and on September 13, 1890, wrote:
Mr. McMaster has just returned from an extended western trip in the interests of his camping car. He has a car named "Minneapolis," at the Minneapolis Exposition, which received much praise and attention. It is visited daily by hundreds of people who wish to see the inside of it. Orders are coming in from all parts of the country. It is rated as the greatest novelty at the Exposition."
McMaster also had another version that he called "Niagara," which he used as a showcase in New York City. That vehicle was later purchased by a former Supreme Court Justice, William A. Gold, who often used it for vacationing with his wife in Olcott, NY.
McMaster's novelties became so widely accepted, that it could arguably be said, that his ingenuity pioneered the Recreational Camping Industry. Even today, the names associated with the large Camping Trailers don't necessarily give homage to McMaster, but it was his concept of taking with you a little bit of home, as you travel and enjoy the outdoors, that has weathered the challenges of time.
This may also have been when we first heard the saying of, "taking everything with you but the kitchen sink."
The late 1800's were a glorious time for Lockport, and the completed enlargement would bring even more power to the Mill Race, quickly transforming the industries from Pine Street to Exchange.
More on that next time,
+Dr. Scott Geise, a local businessman, has an active interest in Niagara County and Erie Canal history, including the local Mill Race in Lockport. His column, "Historically Relevant," appears on the first and third Saturday of each month.
---

Check out East Niagara Post videos on YouTube, Vine and Periscope.