Posts By Category
Posts By Location
Upcoming Events
February, 2016:

Friday, February 20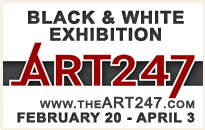 March, 2016:


Advertise Your Event on ENP!
More info here
It seems like artificially inflating a movie's ratings on IMDB.com is now part of the marketing campaigns for movies that the studios know could use a little help getting accepted by the public. The best way to really see what people think of a movie is to go to RottenTomatoes.com because, for some reason, those ratings tend to be more accurate. On Rotten Tomatoes, Ted 2 got a 47% out of 100% rating. That means that more people hated it than liked it, but it isn't so bad that we should consider the movie a total failure. I feel like that is a fair evaluation of this latest effort by Seth MacFarlane.
Roughly 80% of Ted 2 is recycled Family Guy material from the plot of the movie to some of the funnier scenes. Even Ted himself is pretty much the live action version of Peter Griffin that MacFarlane is essentially hiding in the guise of a talking teddy bear. That pretty much means that if you like Family Guy, then you will probably like Ted 2. But if you don't like Family Guy, then you might wind up leaving halfway through the movie.
My wife and I did laugh out loud to the point of tears for a couple of the jokes, so I will give the movie that much. But the problem is that the jokes had nothing at all to do with the very weak plot of the movie. MacFarlane threw in a couple of sight gags that were not recycled from Family Guy to create some pretty funny moments – but those moments were way too few and far between.
As seems to be the norm with movie-making lately, this entire movie is pretty predictable from start to finish. And, as seems to be the Hollywood norm, there are a lot of scenes that make it incredibly difficult to suspend disbelief. I know, I know – "Lighten up, man. It's a comedy." Let me just say that I never, EVER had the problems with Mel Brooks or Marx Brothers movies that I have with comedies made these days. With those movies, the jokes were based on the plot and when you keep the jokes within the context of the story, then it is easier to just roll with it. But when everything is so predictable, as it is with this movie, the weak writing eventually gets on my nerves.
There are a couple of cameos in here that, once again, have absolutely nothing to do with the plot, but are very funny. My wife and I were especially surprised at the cameo Jay Leno agreed to do because you just never think of Leno like that. The Liam Neeson cameo was hilarious and Flash Gordon was pretty funny as well.
All of that being said, I have seen most of these jokes before and they were only marginally funny on Family Guy. When put in the context of the Ted movies, those jokes are still only marginally funny.
The problem with Ted 2 is the slew of scenes that are supposed to be funny but wind up making no sense at all. More than a few times I found myself wondering what the hell I was watching and wondering when it would end. I would say that, as a conservative estimate, around 40 percent of the movie had nothing to do with the plot and many of those unrelated scenes were simply not funny.
I am a fan of the early Family Guy stuff, but I have since moved on to funnier shows. I was not a fan of the first Ted movie and I thought A Million Ways To Die In The West was horrible. After watching a little of Seth MacFarlane's Oscar hosting performance, I think it is safe to say that MacFarlane is out of ideas. Ted 2 only proves that it is time for MacFarlane to either start writing truly new material, or maybe think of a career change.
The one saving grace of Ted 2 is that MacFarlane included a few seconds of Godzilla in the movie and he even paid the rights to use Godzilla's actual roar. If it weren't for Godzilla saving Ted 2, MacFarlane's latest effort would have only gotten a half of a star. If you miss Ted 2 then, trust me, you aren't missing anything at all.
Rating:
1 ½ out of 5
+George N Root III is a drive-in fanatic that misses good comedy. Follow him on Twitter @georgenroot3 or email him at georgenroot3@gmail.com. Join the conversation about this movie and others on Facebook at https://www.facebook.com/enpatthedrivein.
---
Get breaking news delivered.