Posts By Category
Posts By Location
Upcoming Events
February, 2016:

Friday, February 20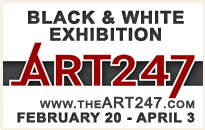 March, 2016:


Advertise Your Event on ENP!
More info here
The last festival I went to was in 2006 and it was Ozzfest at Darien Lake. I was 16 years old, and it was one of the best days of my life, and the best concert I've attended; until Saturday.
Shinedown was the headliner so they did not come on until last, and there was a storm coming in that delayed them about 45 minutes. Some of the other bands that played were: Trapt, In This Moment, Breaking Benjamin, and a bunch of other bands I had never heard of.
As soon as we got there, there was a man being taken out by about four other male security guards that was cussing up a storm. Then as soon as we began getting situated, a girl was taken away unconscious by the EMT's… I was perplexed, but still we kept moving forward. I was taken back, mentally to my Ozzfest memories and it felt like the last seven years of my life were replaying in my mind after seeing or smelling everything around. House fire, music, camping, memories flooding in; the absolute feeling of bliss. Concerts like this resonate a feeling of peace that I don't really feel anywhere else. I am even an antisocial, stay in my own bubble, and semi-claustrophobic kind of person and none of that mattered today. It all just seemed to fall away and be replaced with content.
Shoulder to shoulder, stomach to back, and back to stomach, in a crowd that was dancing, and jumping, and moshing and surfing, and screaming, and laughing, and
fainting
, and flying. We were
singing,
and smiling, and holding hands, and pushing and pulling, and everyone was catching the bodies that were literally falling from above to throw them further towards the security guards. I was amazed that I didn't care how many people were around me. It felt crazy to feel like I was 16 again. It was like I had jumped in a Tardis and traveled back in time to a time where I didn't have to worry about anything and nothing worried about me.
Standing in a crowd, united by love of music. 9 p.m. came around and it began to pour. My eyeliner was running into my eyes and I was temporarily blinded but I was still smiling. It was pouring and people were booing that Shinedown wasn't playing yet. There is really nothing like it. It was almost 10 p.m. when Shinedown finally came out. And they came out strong. They played old music and new music. I refrained from socking the men right in the eye, that were growing far too comfortable with touching the strangers (i.e. ME) anywhere they pleased that were around them. It was far past flattered to annoying.
The rain started up again in the middle, and I found myself separated from my best friend Caroline, and standing with a group of guys that were all connected with me, arms around our shoulders standing in a half circle singing along with Shinedown and swaying to the song "Simple Man." The guy standing to my right told me he lost his mother two years ago, and I told him that my one year anniversary of losing my father was in two days. It was a really nice moment ruined by the guy to my left asking me in a creepy way if I was here alone. When he started talking to someone else and I unlocked my arms and disappeared safely into the crowd.
I finished the song Simple Man singing, screaming and crying to the sky for my dad. It was a perfect moment.
The entire night was amazing. One of the best nights of my life.
During the trip, we visited a new restaurant. If you are in the Syracuse area, I recommend trying the Empire Brewing Co., located at: 120 Walton Street in Armory Square. They are lovely little restaurant located in the basement and definitely try the Cajun Mary Cocktail. This is a spicy bloody mary, with old bay seasonings, and house-made pickled green beans on top. It was pretty great.
I wasn't going to count this trip as a road trip until my Sunday fender bender on the way to try a new café. This had me going back to Buffalo that night, coming back to Syracuse the next day, to drive my car home, and on to Allegany to spend the rest of the day with my family for the one year anniversary since my father passed away. In total having drove 1200 miles Saturday and Sunday, but it was still an amazing trip, and a much needed vacation. It had its up's and down's but the positive outweighed the negative.
On Sunday, we still had enough time to dress up in clown costumes and hide in our best friend Andy's hotel room. He was coming back from Brazil. He walked in and we jumped out and he screamed pretty high pitched and almost cried. It was a fantastic way to lift my spirits again after the day we had had.
Of course you can't have an amazing day without following it by a crappy one.
+Jessica Cassick
enjoys long walks on a crowd of people, and singing with strangers. Email her at
jessica.cassick@eastniagarapost.com
.
---
Get breaking news delivered.