Posts By Category
Posts By Location
Upcoming Events
February, 2016:

Friday, February 20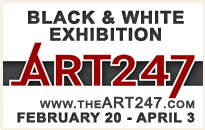 March, 2016:


Advertise Your Event on ENP!
More info here
Saturday, February 27, 2016
Even as early as the 1850's, word was spreading that Olcott was a great summer retreat, and by 1860, people were traveling from both Lockport and Buffalo to spend their leisure time on the shores of Lake Ontario.
By 1875, Olcott was seeing some growth and had three churches, a schoolhouse, a post office, three hotels with about 15 rooms each, two general stores, a meat market and a lumberyard, and only a total of 250 residents.
Olcott's Eighteen Mile Creek harbor was already serving as the port for nearby inland cities, bringing much prosperity to the lakeside community. With the help of Burt Van Horn, Sr., a US Representative for the State of New York, the harbor was quickly developed with two piers and a lighthouse. People and goods could be shipped to Olcott's harbor from as far away as Canada, and then moved by wagon to Lockport where they could be distributed around the state on the canal system.
Early 1900s postcard of Olcott Beach. (CONTRIBUTED)
Then came the railroad, the Rochester, Watertown & Ogdensburg (RW&O) Railroad, picking up passengers from the Newfane Station (later to be renamed the Burt Station). Getting from there to Olcott was either a couple mile walk, or a wait on the stagecoach that cost 10 cents per ride, and the inflow of passengers was steadily increasing.
Something would soon need to be done to improve traffic headed in the North/South direction, to and from Olcott, and connecting the growing city of Buffalo to Lake Ontario.
Olcott's biggest promoters became the Niagara county Pioneer Association, which was organized, in 1877, by Andrew Tenbrook. The Pioneer's had an annual picnic at Olcott Beach Park with thousands of people attending. Part of the attraction was the annual list of speakers that came to provide insight and entertainment for the crowds, including heroes from the Civil and Spanish American Wars. In 1899, Theodore Roosevelt, a "Rough Rider" himself, came and spoke to a crowd of 20,000 people at the Rustic Theater, creating even more of a draw than ever before.
On November 16, 1896, the first electricity was transmitted from Niagara Falls to Buffalo, at 12:01AM, with the vast majority of power being sent to the Buffalo Street Railway Company, becoming the first streetcar system in the World to be electrified.
As the 19th Century ended with the ever-widening use of electricity, WNY finally began to enjoy the fruits of their labors. The vast orchards that grew in Niagara County became world renowned as the nation's "Fruit Belt" and our local farmers became the center of attention. Hard work had paid off, and now it was time to play a little.
The Van Horns had one of, if not the largest orchards in the area, and one of the most renowned in the entire United States. They had primarily made their wealth in peaches, and Burt Van Horn Jr. could see the need for transporting both his fruit and passengers between Buffalo and Olcott, and began developing his own railway system to make that connection.
Early 1900s postcard of the Lockport-Olcott Trolley. (CONTRIBUTED)
On August 29, 1900, Burt Van Horn Jr. created the first section of his electricity-run trolley system that became available for transport of passengers from Lockport to Olcott. On just its first day of service, close to 12,000 eager travelers visited the beaches, boarding two and three car trains that left the Lockport Station every 30 minutes starting at 5 am. It was easy to see that the interests were there, and it would not be long before the growing Buffalo population would want to jump on the same train, and the system was expanded through Pendleton and Tonawanda to the Buffalo Street Railway Company, and the International Railway Company (the IRC) was born. The teeth jarring stagecoach service ended this year.
Everyone scrambled to beachside resorts and the wonderful amusement parks that were being run by this new thing called electricity, and Olcott became a favorite destination on Lake Ontario.
Crystal Beach, in Ontario Canada, had opened in 1888, and was a summer destination for almost every Western New York child of that time. To stay stateside, and avoid the border crossing altogether, those same WNYers began flocking to the Ontario Shore resort of Olcott Beach, being patterned much like Crystal but just on a smaller scale.
By 1900, Buffalo had become the second largest railroad terminus in the United States, and only slightly smaller than Chicago. There were seven direct lines connecting Buffalo with six different East Coast cities, and the railroad companies were quickly putting a dent into Erie Canal commerce. As a result of the railroads, the Erie Canal became a much less desirable way to ship freight, and at the turn of the century, almost every lake steamship company was bought out by the railroads. So by either managing the freight rates on their own railroads, or by controlling what remained of lake freight policy, the railroads could exert a major influence over any city's commercial economy. The railroads ruled.
As the summer of 1901 arrived, a record 25,000 Pioneers arrived in Olcott by trolley to hear the speech given by Richmond Pearson, another Spanish-American War hero. Just a couple months later, on September 14th, 1901, the world's eyes were focused upon Buffalo when President William McKinley was shot during the Pan-American Exposition taking place in the now Delaware Park area. Acting Vice President, Teddy Roosevelt, was called into service and immediately inaugurated as our 26th President at a residence on Delaware Avenue. One of my favorite quotes of the time, by President Theodore Roosevelt…"Do what you can, with what you have, where you are." All Americans were given a reality check, but it didn't slow the need for quality family time on the shores of Lake Ontario.
To keep these travelers in Olcott for more than just a day, there became a visible need for hotels. In 1902, Burt Van Horn Jr., and the International Railway Company (IRC), built the Olcott Beach Hotel that featured over 100 guest rooms, a 14,000 square foot ballroom, a beauty salon, a barbershop, game room, and a lake-view veranda. The Olcott Beach Hotel became the premier lakeside resort with its own pier, sandy beach, and electrified amusement rides close by.
Olcott Beach Hotel. (FROM THE POLSTER PHOTOGRAPH COLLECTION)
Within a couple of years, Olcott had become a resort hotspot. At one time there were 8 hotels, the largest being the IRC's Olcott Beach Hotel. Restaurants such as the Castle Inn, concert venues like the Rustic Theater, and amusement parks such as Dreamland and the Rialto, would all keep visitors busy for days on end. At the height of Olcott's tourism boom, the IRC brought in over 100,000 tourists each year.
So what happened?
Like many lakeside resorts in New York, including Ontario Beach Park and Onondaga Lake Park, several factors contributed to their decline. For one, most people could no longer afford their former lifestyle due to the Great Depression. In addition, the rapid adoption of the automobile by American families allowed people to skip the train and trolley and drive themselves to the beach. Once in Olcott, they would spend the day but could then easily drive back that night, negating the need for hotels.
By 1925, the Olcott Beach Hotel was struggling to remain open and was in need of crucial repairs. The Rialto Park was feeling the same hardship, and by 1925, the wooden "Figure Eight" rollercoaster was shut down.
In 1927, a fire took out all the homes and buildings in and around Cooper Street, and the amusement draw was no longer there. The Olcott Beach Hotel caught fire in 1936, and due to both the crumbling foundation and tourism industry, it was then torn down completely the following year, leaving only the ruins that can be seen today.
Pioneer Days still continued within the park until 1941, but the onset of World War II essentially put an end to the glory years of Olcott Beach. Our soldiers were finding themselves storming the beaches of Europe, and battling in the Pacific, and the change in World politics quickly took the wind out of many sails.
In 1941, Japanese Admiral Isoroku Yamamoto made a statement after his surprise attack on Pearl Harbor, saying, "I fear all we have done is to awaken a sleeping giant…" World War II, for most Americans, then became a test of national resolve. Everyone went to work, in any fashion they could, to provide our servicemen and servicewomen with anything and everything they needed to win the War, and playtime everywhere was put on hold.
Many of us who have had a chance to witness some of Olcott's former grandeur, either through childhood memories or by researching nostalgic photographs, can attest that this little lakeside gem, built up with the aid of the International Railway Company, is holding onto some very exciting history - a sleeping giant all of its own – and with some good old-fashioned hard work, will someday return.
On March 10th, 2016, the Newfane/Olcott Tourism Committee is putting on a program called Newfane 365, promoting the 4 seasons of beauty surrounding Newfane and Olcott Beach. This FREE event will be held at the Miller Hose Fire Company from 6-9 pm. Hope to see you there!
+Dr. Scott Geise, a local businessman, has an active interest in Erie Canal and Niagara County history. His column, "Historically Relevant," appears on the first and third Saturday of each month. A heartfelt Thank You needs to be given to the Niagara County Historians Office for their continued support of these endeavors.
---

Check out East Niagara Post videos on YouTube, Vine and Periscope.