Posts By Category
Posts By Location
Upcoming Events
February, 2016:

Friday, February 20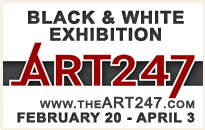 March, 2016:


Advertise Your Event on ENP!
More info here
Sunday, February 28, 2016
Industrial wind corporations have a history of unethical behavior in New York State. In response to citizen complaints then NY State Attorney General Cuomo established a voluntary Code of Conduct in 2009 to protect the public from conflicts of interest between companies and local officials. Save Ontario Shores, a citizens group formed in response to proposed 600 foot industrial wind turbines in the towns of Somerset and Yates, calls for Apex Clean Energy, Inc. to immediately sign and return to the New York State Attorney General the Code of Conduct for Wind Farm Development that it received from the Attorney General's Office on or shortly after February 8, 2016. As of February 18 the Attorney General's Office had not received the signed Code from Apex. Citizens of Yates and Somerset have gone far too long without disclosures from Apex about possible conflicts of interest.
Apex Clean Energy, Inc. has stated publicly and on its website that "Apex will continue working with the Attorney General's office as we develop Lighthouse Wind, and we look forward to signing a code of conduct when it is offered by the Attorney General. " http://www.lighthousewind.com/ag_code_of_conduct The Attorney General has offered Apex a Code of Conduct with signature lines and the local community expects that the document be signed immediately, returned to the Attorney General's Office and expects immediate compliance.
Apex refused to sign the 2009 Code of Conduct, insisting that it is no longer needed because project approval or denial under Article 10 will be made by the Public Service Commission Siting Board and not by local elected officials. In May 2015 Apex's attorney sent the Attorney General a memorandum regarding this.
Save Ontario Shores and the Towns of Somerset and Yates have countered that, while not the ultimate decision makers, local municipalities have important decision making roles in this process including approval of MET towers and tax assessment. We have repeatedly requested that Apex sign the 2009 Code of Conduct. During 2014 and 2015 Apex failed to sign the Code and then turned around and sought approvals before town boards; it has been up to citizens to investigate if officials and employees have signed leases and what potential conflicts exist.
The AG's Office discussed the Code with Apex in December 2015 and, after reviewing and incorporating some of Apex's suggested changes, the Attorney General mailed to Apex, on February 8, 2016, a modified 2016 Code of Conduct complete with signature line for them to sign.
Why has Apex not signed the Code of Conduct? We do not know if it is due to the fact that there is a Planning Board meeting on March 3, 2016 in the Town of Somerset regarding additional MET towers. This is an excellent example of the type of local decision making that the Code of Conduct was meant to protect from any appearance of conflict of interest. Voluntary recusal of board members is not sufficient to protect the public. We call upon Apex to sign the Code of Conduct and comply with it before going before the Somerset Town Planning Board or any municipal body for any Lighthouse Wind approvals.
Apex's delay in signing and complying with the Code of Conduct adds to the ongoing experiences of citizens who have had questions addressed by Apex with "you'll find out later" type of language. People want disclosure. Let us know your plans. Let us know the number and locations and types of turbines you are considering. Stop telling us that you will tell us later. Sign the Code of Conduct. Comply with it.
-- Kate Kremer is Vice President of Save Ontario Shores, Inc.
---

Check out East Niagara Post videos on YouTube, Vine and Periscope.