Posts By Category
Posts By Location
Upcoming Events
February, 2016:

Friday, February 20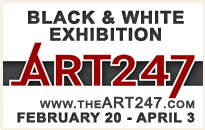 March, 2016:


Advertise Your Event on ENP!
More info here
Friday, October 10, 2014
BY SCOTT LEFFLER
scott.leffler@eastniagarapost.com
---
There have been four high-profile incidents in East Niagara in the past month involving pit bulls, most recently in Hartland where two pit bulls were said to have
killed four alpacas
before being shot by police.
Prior to Wednesday's incident, a
dog in Lockport
was shot and killed by police after it went after two members of the Lockport Police Department on
Sept. 27
. And before that, another pit bull was involved in two incidents in Newfane on
Sept. 29
and
Sept. 15
.
All four incidents have led to public outcry and a revisiting of the age-old question of "breed vs. upbringing."
East Niagara Post asked two local animal experts their opinion on the matter:
SPCA of Niagara
Executive Director Amy Lewis and Lockport Dog Control Officer Joannie Black. Both women said that the options aren't so black and white.
Lewis said improper and irresponsible breeding has led to the current seeming epidemic of pit bull attacks. In short, she said, the dogs are being over-bred, leading to more potential for harm.
"I think you're just seeing a lot of these dogs out there. And that's why you're seeing so many of these stories," Lewis said. "Breeding them has just become a source of income. ... (and) breeders aren't looking at the quality of the breed or the characteristics."
A second issue Lewis pointed to isn't so much how the dogs are raised, but the fact that so many dogs aren't really raised at all. They're left home alone to fend for themselves.
"Society is busier than it has been," she said. "So these dogs aren't receiving the socialization that they should. ... Raising a dog should be similar to raising children."
Black concurred: "The dog was bred for a purpose, they need activity. They need a job."
"If you don't have time in your life to care for this animal, then perhaps you should wait," Lewis said, adding that responsible pet owners must spend time with the animal to make sure it grows up right. "There's no way that I would bring a puppy home because I work 10, 12 hours a day."
Black adds, however, that dogs that are commonly referred to as pit bulls are naturally aggressive dogs.
Terriers, which make up some of the pit bull mixes are a "tempermental group of dogs," she said.
Pit bulls are not a breed unto their own, but include several different breeds of dogs defined by their physical characteristics, Lewis said. They include American Staffordshire Terriers, Staffordshire Bull Terriers, American Pit Bull Terrier, Mastiffs, and other breeds of "short stalky dogs with a wide muscular build."
Black said in her duties as dog control officer for the city, she has had several incidents recently involving "pits and pit mixes," including many that didn't make the press.
Black said pit bull breeds are more docile when they're younger and grow more aggressive as they mature. That's when the improper breeding rears its ugly head.
"When you breed like that, when you inbreed, you're doubling up on the best of the best or the worst of the worst faults," she said, but added that that doesn't make the breed itself bad.
"And that doesn't mean that I haven't taken in some lovely pit bulls," she said. And "that doesn't mean that a poodle can't bite you."
Black said she doesn't see the phenomenon as a case of media over-reporting. In fact, she said, there's probably more cases than anyone knows about.
"I think there are as many as people think, but people aren't reporting them," she said. "Just like with this Alpaca story. I saw that these dogs had been on this property before. Why was nothing done then?"
Lewis, meanwhile, said the dog from the Newfane incidents remains at the SPCA. Its future is yet to be determined.
"I have been working with a local attorney ... who is really pulling to have that dog rehabilitated," Lewis said, adding that she's been doing research on the dog's history before deciding whether to allow a trained rehabilitator in Long Island take the dog. The dog will not be returned to its owner, whom it bit in the Sept. 29 incident.
"I would only release this dog to a qualified certified trainer," Lewis said this morning.
---
Get the daily East Niagara Post email update.
Send an email to news@eastniagarapost.com with "email update" in the subject line.