Posts By Category
Posts By Location
Upcoming Events
February, 2016:

Friday, February 20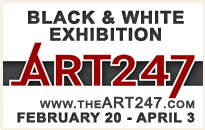 March, 2016:


Advertise Your Event on ENP!
More info here
Tuesday, September 8, 2015
A letter from Town of Somerset Supervisor Dan Engert to Gov. Andrew Cuomo implores the governor to allow for home rule on the issue of wind turbines in Somerset.
The letter, published below in its entirety, Engert says that Article 10 of the siting process of the Power NY Act of 2011, home rule was stripped from local communities on the issue, taking the matter from the hands of those it affects and putting it into a seven-member board of bureaucrats.
"Article 10 needs to be amended to allow local governments and the people they serve to have a great voice in the process. Please hear my call for relief," the letter concludes.
It was forwarded to state Sen. Rob Ortt, Assemblywoman Jane Corwin, town supervisors in Niagara and Orleans counties and the NYS Association of Towns.
Dear Governor Cuomo,

Home rule. Two simple words that carry an enormous amount of importance for local governments who serve our close-knit communities throughout New York State. Unfortunately, the meaning of home rule was disregarded in August 2011 when you signed the Power NY Act of 2011 (Article 10). I write to you today as not only the Town Supervisor of the Town of Somerset, NY but also as a concerned resident of a beatiful lakeshore community. Our quaint community is facing a proposed wind turbine project that will forever reshape its identity and we are not at all dissimilar with many other small towns and quaint communities located in upstate New York. The worst part of this situation is that my community faces this very real, very personal and very large issue without the ability to be able to decide for ourselves what is right and good for us. You sir, took that away from us and every other community in New York State with your ill-conceived law.

Home rule power is important to local governments. It provides local control on critical issues that shape a community's future for generations to come. Local home rule power permits local governments to meet the unique and diverse needs of local residents and it fosters citizen participation and grassroots involvement in government. That is precisely why home rule was granted and guaranteed to local governments in the New York State Constitution. It is fundamental to the representative process.

Under the Article 10 siting process, home rule power granted to local governments was stripped away from the local community and given to unelected, appointed bureaucrats in Albany. Rather than allowing local residents to decide their community's future, the State created a seven-member board with ultimate decision-making authority to tell them what is good for them and their community. This is ill-conceived if not even unconscionable.
On October 31, 2014, Apex Clean Energy submitted a Public Involvement Plan for a proposed industrial wind turbine project in the Town of Somerset. The size of the overall project is 210 MW. The countless number of industrial wind turbines will stand over 600 feet high and be spread across miles of lakeshore property. They will be seen for miles and will certainly reduce the quality of life in so many aspects for Somerset residents. The landscape of our community will be forever transformed from a largely rural and agricultural community into a heavily industrialized zone and without a single official action or endorsement by the locally elected government. This is utterly mind boggling to me.

The Town of Somerset commissioned a town-wide survey gauging the local residents' opinion on the proposed "Lighthouse Wind" project. In addition, board members went door-to-door throughout our town and met with countless residents in their living rooms. The results were staggering. An overwhelming majority of the Town's residents oppose "Lighthouse Wind." Furthermore, the Somerset Town Board unanimously passed a resolution opposing the wind farm. Thereafter, the Niagara County Legislature unanimously passed a resolution opposing this project. It is clear that the majority of the local residents are opposed to the Apex Clean Energy wind project in Somerset, NY. But the developer aggressively presses forward and literally tears and divides our community apart in the process because under the Article 10 siting process, Somerset residents have essentially no say in whether the project is approved. The siting board can simply bypass and overrule any local law designed to protect the appearance and health of our community. The directly profiting wind developer and lease holders are "comforted and glad that neither the Town nor its people can do anything about this project" because of Article 10. This is an injustice that needs to be addressed.

On behalf of the Town of Somerset and every other town in New York State, I urge you, Governor Cuomo, to rethink the Article 10 siting process. Return home rule power to the local communities that are most directly impacted. I understand that Article 10 was designed to streamline the siting of power plants to ensure energy supply throughout our great state. However, stripping a local government's home rule power and vesting this authority in unelected, appointed officials who are far from Somerset is the wrong solution. Article 10 needs to be amended to allow local governments and the people they serve to have a great voice in the process. Please hear my call for relief.

Sincerely,

Daniel M. Engert - Supervisor

Town of Somerset, Niagara County
---
Get breaking news delivered.