Posts By Category
Posts By Location
Upcoming Events
February, 2016:

Friday, February 20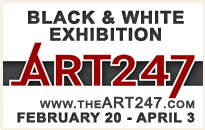 March, 2016:


Advertise Your Event on ENP!
More info here
Sunday, July 5, 2015
Every time someone learns I have two boys, it feels like I get one of two responses.
The first: "Boy, you have your hands full!" (Uh, yes. So do my friends who have girls, or one of each, or other various permutations of parenthood.) And "Wait until they get to be teenagers!"
The latter isn't suggesting particular problems with teenage boys. (I believe my friends with girls get the same line, for different reasons, which is a bit stereotypical and annoying.) It's suggesting problems with my grocery budget.
And I want to tell them, "I don't have to wait for that."
Jim, the elder at 10, is small and skinny and gets taken for younger than his 7-year-old brother all the time. And he eats more than my 6-foot-3 husband.
That's not an exaggeration. Not even a little. This little boy can happily put away mass quantities of spaghetti, multiple sandwiches, giant milkshakes. He likes almost everything, and will eat broccoli more readily than candy (which, oddly, is one thing for which he really doesn't care).
I used to wonder if he didn't understand when he was full, but (one) he does stop when/if he gets there and (two) he's still the same slim kid, so he's burning it all handily.
Sam doesn't have the same capacity, but he's gaining. (Thanks, I'm sure, to his various athletic endeavors.) Recently, he requested some salami for a snack and was told to help himself. When my husband checked the fridge later, there were only a few pieces left. We suspect (another) growth spurt.
Now that summer vacation has begun, "I'm hungry! When's lunch?" is a familiar cry at, say, 9:30 a.m. … less than three hours after a decent breakfast.
It does make me wonder about what the teenage years will be like. I recall my brother putting away multiple Arby's sandwiches (another Jim favorite) and entire boxes of cereal as a teen. It's easy to see that in our future.
So what to do? Divert money to the grocery budget. Shop the farmers markets. Learn what's cheap and healthy. It's doable.
And I remember coaxing the tiny baby that was Jim to eat (he kept falling asleep due to health issues) and I can't help but feel grateful, no matter the state of our pantry.
---
That seems like an appropriate place to segue into a note that the Taste of Lockport takes place from 11 a.m. to 7 p.m. today at Ida Fritz Park in Lockport. I'm serving as a judge for the dry wine and dessert categories (with assistance from Sam on the latter), and the bottomless pits, uh, boys are looking forward to sampling a variety of goodies from the vendors.
If you see us there, say hi.
---
Bonus note today: Star Wars Night will take place July 18 at Coca-Cola Field in Buffalo. We had to skip last year, but before that, it was a family tradition for a few years in a row. I have countless photos of the boys with various characters, at the ballpark courtesy of the North Ridge and other organizations. (Sam still talks about the time Darth Vader liked his hat.)
And there's a fireworks show and on-field Star Wars battle … and, oh yeah, the Bisons play the Columbus Clippers.
As of this writing, only individual tickets remain. Visit
bisons.com
for more information.
+Jill Keppeler just realized the boys ate all her granola bars. Fortunately, there's still coffee. Follow her on Twitter @JillKeppeler or email her at jillmkeppeler@msn.com.
---
Get breaking news delivered.