Posts By Category
Posts By Location
Upcoming Events
February, 2016:

Friday, February 20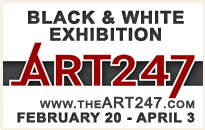 March, 2016:


Advertise Your Event on ENP!
More info here
Thursday, June 25, 2015
When you google the term "Bucket List" about 67,600,000 results come up. Some of these results are from the 2007 movie starring Jack Nicholson and Morgan Freeman, but the rest are about this list. The term "Bucket List" is derived from the phrase, "kick the bucket," which means to die. Thus, a Bucket List is a list of things a person might hope to do before they "kick the bucket."
Jessica Cassick, left, stands in a fountain at Buffalo's Canalside
with her
sister,
Kat Moore. Jessica's weekly column will share the item's she's
checked off her summer Bucket List.
(CONTRIBUTED PHOTO)
This list can range from trying new food, to traveling and essentially everything in between. Some of the common things found on a bucket list are: parasailing, swing a rope into a lake, cross country road trip, visit another country, try a new food, visit the Seven Wonders of the World, and this list goes on. There are literally thousands upon thousands of things a person could add to their list.
There are many websites including, BucketList.Net, BucketList.Org, BucketListJourney.Net, DaringToLiveFully.com, and many more like these where a person can go to keep track of their list and manage it online, or add new things. One of these sites mentioned — BucketList.Net — even offers ways to get help in accomplishing your lists, and then paying it forward to help someone else accomplish theirs as well.
Nick Sallee, of Lockport, has also been spending his summer working on a list of his own. He says that while working in his previous job in the music industry, he did not have a lot of time to spend on a social life and felt that he has been missing out on living. This coupled with being sheltered as a child, so he is spending his summer checking things off of his "Done Being Sheltered List."
The moments in your life when you are sitting and picturing yourself doing something that someone else has done, wishing you were there… are why this list exists. This list teaches you how to conquer your own stumbling blocks, and experience the things that you have only yet dreamed about. It is a healthy way of organizing your brain, and establishing a firm grip on reality enough to realize the world is so much larger than just the streets you could drive with your eyes shut. (Don't actually try that.)
The thing that brings all of us together in a harmonious and amusing way is the fact that the things on each and every Bucket List have common denominators every time. The things that we all want to do, we all want to do. Now, I am not saying that every Bucket List is the same, but I am saying they are quite similar. Of all of the people that exist in the world, you can imagine every single person at some point in their life has sat somewhere, caught in a day dream, with little thought bubbles of themselves doing something at the very least in another country. This example is very vague, but it is true. No matter how different, "normal," or not normal we appear to be, every single one of us are connected in a way that is amazing. We could make a list and compare them and it would only make our own lists longer.
Jessica's list. Three down. Lots to go.
I do however recommend that when making your own Bucket List, to put a few things you can think of that you have already accomplished. This lets you start your Bucket List feeling accomplished from the start. Feeling accomplished is a huge push to support your own dreams because you have already done at least one thing on the list you made.
When you make the world your very own scavenger hunt, you start to realize how much bigger it is. You're eyes open up and it's like you're not even you anymore. When I say scavenger hunt, I'm referring to my summer Bucket List, a checklist if I may.
A little background about me: through habit and also because of growing anti-social tendencies, I've lived a very much shielded lifestyle. My teenage life consisted of getting my friends in a car and just driving for hours on end to end up every single time at 3 a.m. eating in the Jim's Steak Out dining room. We drove in and out of every town and city that I knew of: Olcott, Lockport, North Tonawanda, Tonawanda, Clarence, etc... Back before I cared about the price of gas, obviously.
So this summer this list just popped into my head. It is based off of my actual Bucket List, but shortened because it needs to be attainable.
This leads me to my favorite one so far; I stood in a fountain. I know you've all gazed into one and wish you could just run through it, but you're scared of the hypothetical security guards who are there waiting to chase down people like you. And they will jump out, straight out of a 90s D.A.R.E. commercial, put their hand up like a crossing guard and just say "I pity the fool who steps in my fountain."
And I'm sure you're all so happy to hear that none of that stuff happened. This fountain was part of my trip to Canalside in Buffalo with my sister, a realtor at the Lockport RealtyUSA office, and about 20 or so more realtors from her office. I'd like to thank some of the ladies there for helping me to orchestrate my moment in the fountain. It doesn't seem like a lot but it sure felt like I conquered something fantastic.
Another awesome part of Canalside was going to The Dish, located along the Boardwalk adjacent to the corner of Prime and Perry Street. To my surprise everything was extremely affordable. You can get a
whole meal for about $10. I recommend trying the Black Bean Veggie Burger; it was very delicious.
There is really nothing like accomplishing something new that you have always wanted to do. It makes you smile from the inside to the outside. I encourage you to sit down and think about what you have done in your life, as well as what you would still like to do. Use the websites that were mentioned above for ideas, and go to town on them. Find out what it feels like to stand in a fountain, or to try a food you've never tasted before. Discover what it feels like to catch a lightning bug, or climb a tree. Do something you have never done before. The feeling is contagious.
This time I stood in a fountain, tried a new restaurant, while meeting new people every single day. It pays to put your phone down and look around from time to time, or I never would have spotted that fountain. And actually, in all honesty, that was fountain number two that day. My sister wouldn't let me go near the first one for some rubbish about "trespassing." But it is all part of a mantra that everyone should try…
Be Forever Young.
+Jessica Cassick will never let go, Jack, she'll never let go. Email her at jessica.cassick@eastniagarapost.com.
---
Get breaking news delivered.