Posts By Category
Posts By Location
Upcoming Events
February, 2016:

Friday, February 20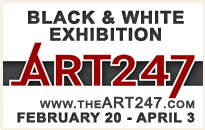 March, 2016:


Advertise Your Event on ENP!
More info here
Wednesday, March 4, 2015
ENP STAFF REPORTS
news@eastniagarapost.com
---
BUFFALO — If you have a phone, then you most likely have been the target of or possibly the victim of scam or fraud. It's National Consumer Protection Week, and Better Business Bureau of Upstate New York is reminding everyone to be on alert for common phone scams.
"The phone is still a scammer's number one contact method," said Warren Clark, president of BBB of Upstate New York. "While many crooks have started targeting consumers via email and text messages, the telephone, which is easy and cost-effective, is still their weapon of choice."
People tell BBB they are getting calls from people claiming to be from the IRS, Publishers Clearing House and Microsoft. The Niagara County Sheriff's Office responded in February to two incidents of people losing money to scammers pretending to be Microsoft.
Others say they are getting calls from people telling them they were approved for a grant or that they won a foreign lottery.
Putting your number on the federal Do Not Call Registry may not stop the scammers who are out to steal your money or identity. These scammers come up with clever schemes to trick people, the business organization says.
Always be on the lookout for the following scams:
IRS scam.
People are consistently reporting to BBB receiving calls from "IRS representatives" who claim they owe taxes and must pay or a warrant will be issued for their arrest. Or, they claim the IRS is pursuing a lawsuit and that payment arrangements are needed. The IRS never uses phone calls for collection purposes; the IRS only contacts taxpayers via U.S. mail.
People also tell BBB they are receiving an email that looks like it could be from the IRS, with a website intended to mirror the official IRS website. These emails contain the direction "you are to update your IRS e-file immediately." The emails mention USA.gov and IRSgov (without a dot between "IRS" and "gov"), though notably, not IRS.gov (with a dot). These emails are not from the IRS. Taxpayers who get these messages should not respond to the email or click on the links. Instead, they should forward the scam emails to the IRS at phishing@irs.gov.
Advance-fee loans/grant scam.
People continue to receive phone calls offering loans or grants, in many cases, the person never asked for it. These sophisticated loan/grant scams require up-front fees, but it's never actually delivered. If you are guaranteed a loan or a grant without providing financial information, even if you have no credit, bad credit or are going through or have been bankrupt, it's probably a scam. People are often asked to purchase a prepaid debit card or wire money to the company to pay an upfront fee for insurance, administration or legal fees. Usually the company tells them to send it "right away." Remember to never give any personal or financial information to any unknown firm over the Internet or telephone.
Prize/sweepstakes scams.
An Olean woman recently told her story of losing her life savings because of a lottery scam. The caller promises big prizes such as money, a car or a tropical getaway, sometimes the caller claims to be from the well-known "Publishers Clearing House Prize Patrol." It may sound great, but unfortunately it's a scam. If you choose to stay on the line, remember to look for the red flag: some type of fee in order to claim your prize. A man from Ontario County was a victim of this scam in late 2014. Whatever the person on the phone claims the reason is, this should be an obvious sign that this is a scam and to hang up immediately. If you actually win a prize or sweepstakes you will not be charged any fees or asked to verify who you are by providing a credit card number.
Phishing scams.
You receive a call from what seems to be a company you know and trust, usually a bank, a credit card company or another company you do business with. Don't bother checking that caller ID because scammers have found ways to mask their true identity. The caller will ask for some type of sensitive information such as a password, PIN or account number. As a general rule, never release secure information over the phone or by email. If it were really that company, the caller would already have this information and would never ask you to release it in such a not secure manner. When in doubt, hang up immediately and call a trusted number for that company yourself. There were recently two victims of similar scams in Niagara County.
Overpayment check scams.
The caller wants to buy something you have advertised for sale and they send you a check for more than the amount of the transaction, whatever the fake reason may be. The caller requests that you deposit their check and wire back some of the money. It could take weeks for the bank to discover that the check in question is a fake and by then you have sent the money. If you are selling something online, be on the lookout for this type of fraudulent transaction and, as a general rule, never wire money to a stranger.
To help eliminate these types of scams and other unfair business practices, make sure to file a complaint with the FTC if you believe you have been the target of or affected by scam or fraud.
For scam alerts and tips visit
bbb.org
.
---
For instant access to East Niagara Post's YouTube videos, social media feeds and more,