Posts By Category
Posts By Location
Upcoming Events
February, 2016:

Friday, February 20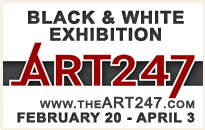 March, 2016:


Advertise Your Event on ENP!
More info here
Wednesday, November 5, 2014
I am a big believer that it is our civic duty to vote in every election. My wife and I voted yesterday and I cast my vote for the candidates I was most impressed with. But in a two party system, that wasn't very many candidates. There is a lot wrong with the way Americans vote, but I think the biggest problem is that voting is not the sacred act that it once was.
I was talking to a friend of mine the other day who said that he got a letter in the mail from one of the political parties asking why my friend did not vote very often. Then the letter went on to say that someone from the political party would be calling my friend to discuss his voting habits. I have to admit that I did not see the letter, but I tend to believe this friend more than others. If that is really true, then what an abomination that is.
First of all, who is releasing individual voting tendencies to the political parties? I can see the logic behind giving the parties the general numbers involved with voting results, but why are the parties allowed to be given the voting records of individual voters? That seems to me to be a violation of the privacy that should be afforded everyone when it comes to voting results.
Then there is the wet blanket that CNN throws over every single election year and the blanket is getting heavier. Each year, I sit down with anticipation to see who will win the various political races. I don't expect any real results until 10:00 p.m. or 11:00 p.m. that night, but CNN is always projecting winners by 8:00 p.m. CNN had the McConnell Senate race wrapped up with only 12 percent of the votes counted.
Not only does CNN take the competition out of a political race, but CNN is also getting access to information and areas that no news network should be allowed near. I watched as a CNN correspondent picked up a manila envelope and stated that those were the absentee votes for that particular state. Why is CNN allowed to have access to votes that are not even counted yet? No one should be able to go near those votes. Those votes should be guarded by armed security personnel.
Then I watched another CNN correspondent talk to elections officials in one state and show a sheet of election tallies with unofficial results on it. Why is the media allowed to show unofficial vote tallies in an active election? The polls for that state had not closed yet and CNN was showing unofficial results from a district.
Everything the media does on election night ruins it for the public. People are told who is going to win before they even have a chance to vote. There is no campaign in the world that should have a winner decided with only 12 percent of the votes tallied. I know that CNN is not the official results caller, but those kinds of situations cause people who could change the tide of an election to stop voting. It happens to west coast voters in the presidential elections every four years.
Here is another good example of what I am talking about. The polls in the state of New York close at 9:00 p.m. The Associated Press announced at 9:08 p.m. that Cuomo had won re-election. There is no way that every single vote had been counted in eight minutes. Some people on social media were claiming that the New York governor's race was rigged, and I am starting to think they were right.
I voted. I voted because I want to believe that my vote counts. I voted because I believe it is my civic duty to cast my decision in who governs the people. But as the media continues to call winners before polls even close, I start to wonder if voting is even worth it anymore. I am a fiercely proud American, I am just afraid that there isn't much to be proud of anymore.
Nick Oliver is a Niagara County resident who votes whether it matters or not. You can read his column every Wednesday and cast your vote for the continued success of East Niagara Post.
---
Get the daily East Niagara Post email update.
Send an email to news@eastniagarapost.com with "email update" in the subject line.