Posts By Category
Posts By Location
Upcoming Events
February, 2016:

Friday, February 20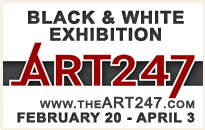 March, 2016:


Advertise Your Event on ENP!
More info here
Sunday, October 19, 2014
When I walked into the Lockport Police Department around 10 a.m. Saturday, Officer Rick Provenzano went to hand me the press clipboard filled with arrest reports so I could do ENP's daily log of Lockport arrests.
"Actually, I'm here to make a report," I told him. "Someone stole my bike."
"It's a 26-inch Mongoose mountain bike," I explained. "Twenty-one speed. Black with a black and red seat. Lights on the front and back."
Rick diligently took my report, writing every word I said, asking for additional details.
"Value?"
"I think it was $500 when I bought it. So, let's say $250 now?"
"Where and when was it stolen?"
"Overnight in front of the YMCA — locked to the bike rack there."
"Do you want someone arrested if we catch them?"
"Yes."
"Are you going to put this in The Post?"
"No."
But then I thought about it. And I talked to Heather about it. And yeah. Yeah, I'm going to put this in The Post.
Side note before I get started here: It amuses me that some people call ENP "The Post." I'm not entirely sure why. But I like it. So thanks for the smile during my frustrating morning, Officer Provenzano.
Okay. So, look, bike thief: It's a nice bike. I can understand why you would want it. But it's not yours. And I want it back.
Were you under the impression that a bike that was locked to the YMCA's bike rack was abandoned and unwanted? Did you think it was OK for you to cut the lock and take it? Did you think I wouldn't notice it was missing? Or that I wouldn't miss it? Or mind?
Did you ride it a few blocks and ditch it, like so many stolen bikes in Lockport? Or did you sink it to the bottom of the canal like so many others? Is it holed up in your garage with a collection of other bikes you've stolen? Do you also steal wallets and cell phones? Because a few years ago, I had those stolen, too.
I'm betting taxpayers probably paid your rent this month. And bought your groceries. And that wasn't enough? You had to take my bike, too? Seriously, how low can you stoop?
At first I said I wouldn't press charges if someone was caught. People make mistakes. And it's just a bike. But then I said, wait. Yeah, I want to press charges.
"Is that the right answer," I asked Provenzano.
He nodded and said, "You can always change your mind later."
Mainly I filed the report because I wanted to be able to get it back if and when the police find it. I didn't want to have to buy it back at the big bike auction in the spring. Or worse, have someone else outbid me on my own bike. But ... yeah. Yeah, I want to press charges.
That bike is my primary means of transportation — and some days my primary source of pleasure. So why do you think you needed it so bad that you could just take it? What gives you the right?
Maybe you've seen me riding around town. If I'm not riding around, I'm walking. I go through shoes faster than tire tubes, but I go through a lot of those, too. On warm days, I take that bike just about anywhere. I've ridden it to Middleport on more than one occasion. Sanborn. Amherst. Buffalo. Yeah, Buffalo.
Side note: East Niagara is not exactly bike friendly. Erie County is much more so, especially the closer you get to Buffalo.
The biggest irony here is that I just bought a new lock for it. And by "just," I mean Friday. My old lock was getting hard to open and I was afraid that some day soon, I would lock my bike to something and not be able to unlock it. I didn't want to strand myself somewhere in the middle of the night because, where are you going to find a lock cutter in the middle of the night? Now I know. You had one. Probably stole that, too.
Jerk.
By the way, the back tire felt a little splooshy Friday. You probably want to put some air in it.
Scott Leffler is the news editor for East Niagara Post and avid bicyclist. Or he was two days ago. Now he's an avid walker. A disgruntled avid walker.
---
Get the daily East Niagara Post email update.
Send an email to news@eastniagarapost.com with "email update" in the subject line.