Posts By Category
Posts By Location
Upcoming Events
February, 2016:

Friday, February 20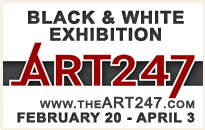 March, 2016:


Advertise Your Event on ENP!
More info here
Sunday, October 26, 2014
Editor's note: Craig Bacon's book review column, "It's a Novel Idea," will return Tuesday. Today's column is a review of a book-related event at the Lockport Public Library earlier this week.
Cathy Marie Buchanan took time to talk and sign autographs following her
discussion at the Lockport Public Library on Tuesday. (PHOTO
CONTRIBUTED BY CRAIG BACON)
It was a full house Tuesday in the Community Room of the Lockport Public Library as Cathy Marie Buchanan delivered a talk about her newest novel, "The Painted Girls." Nearly 90 people were in attendance, including several Girl Scouts who were attempting to earn their Author badges. The "One Book, One County" program, sponsored by The Friends of the Library, showcases authors with local ties.
Ms. Buchanan, originally from Niagara Falls, Canada, now lives in Toronto with her husband and three sons. "The Painted Girls" is her second novel and second visit to the Lockport Library. She was also a featured speaker for the One Book program with the release of her first novel, "The Day the Falls Stood Still."
Ms. Buchanan began her talk with a little history about herself. She declared that she did not always want to be a writer. In fact, not only does she confess to being a terrible speller, she also admits that she only took what English courses she needed in order to graduate. Instead, her career found her working at IBM. It was here that her worldview shifted. She became the "department wordsmith," reading over proposals for content.
Her artistic side did form in her youth. She attended Feder's School of Classical Ballet in Niagara Falls, New York as a child. She spent four or five nights a week at the ballet studio "feeding creativity though the dance." Additionally, she dabbled in making some of her own clothes as well as drawing and painting. "I guess the creativity was always there," she remarked.
While working at IBM, she began taking night classes. It was here that she took her first creative writing class. She was immediately smitten. Her first assignment was to write a one-page essay on the description of her childhood bedroom. From there she kept on writing. It took another four years of working at IBM before she took the plunge to writing full-time.
What does it take to be a writer? According to Buchanan, one needs a great deal of self-discipline. "There's no one hovering over your shoulder telling you to finish two more pages." You also need the ability to accept rejection — a lot of rejection — but persevere. "You need to have a pig-headed belief in yourself."
Buchanan's process of writing begins with an intensive research period, sometimes lasting six months. She starts with the broad idea and slowly works her way down to the gritty details that will make the novel ring true. This time of research is a fertile time for her ideas to emerge and flesh out the story fuller. In preparation for this new novel, she made a trip to Paris where she attended a ballet performance at the Opera House and was able to observe a class for 14-year old ballerinas.
The hardest part of the writing process, she says, is the first draft. "There are two things that make this hard. One, there is a level of uncertainty with the decisions you have to make. I don't really have writer's block, but there is a fear of committing something to the page that may not be right for the story." Secondly, at the beginning, she doesn't really know the characters. It takes time to find their voices and make them stand out. "I really get to know my characters through the writing process."
For "The Painted Girls," the first draft took her a year and a half to write, followed by another year and a half for rewrites and editing. For her first book, the rewrites took two and a half years. Then once she had the whole polished, she gave it to her agent to sell.
With this new release, there was quite a media circus around it, she recalled. Vogue, Vanity Fair Entertainment Weekly and People Magazine did features about the book. Barnes & Nobles made it a "recommended read" and it was listed on the New York Times Bestsellers List.
Her inspiration for writing this novel stemmed from her experience at Feder's Ballet School, where she saw prints of Edgar Degas' ballerina paintings and drawings. Little Dancer, Aged 14, Degas' sculpture modeled on Marie van Goethem was another inspiration. She learned that when the sculpture was unveiled in 1881, it was not received kindly. The public was aghast and linked it with a life of vice and girls for sale. It was dubbed a "flower of the gutter."
In late 19th century Paris, being accepted into the ballet school at the Opera House was a way to lift daughters from the low, hard scrabble life to a life of fortune and fame. If a girl could gain the support of an arbonne, she could climb out of that gutter. Unfortunately, these arbonnes, or male season ticket holders were not always the best influence on these girls. Some arbonnes were true patrons of the arts and gave money to promote that. Others, however, had less than noble intentions toward the young, poor, and impressionable young girls.
When she first started writing this story, her primary intention was on the life of Marie van Goethem, the model for many of Degas' ballerina works. As the story progressed, she discovered that the alternating chapters between Marie and her sister, Antionette, showcased a sisterhood. This sisterhood swung between love and hate and utter disregard, just like normal sisters go through. This aspect seemed to come out naturally as the novel evolved.
By the end of Ms. Buchanan's lecture, she took a handful of questions regarding how she wrote the book. She did note that she is already hard at work on her next novel. This one will be set 2,000 years in the past in iron age Britain.
The crowd of nearly 90 people stood patiently in line as Cathy Buchanan politely signed copies of their books and chatted amiably with each one. As her audience clutched their autographed books, they ducked into the rainy night with smiles of satisfaction etched onto their faces. It was another educational night at the Lockport Library.
Craig Bacon likes to read. Sometimes he likes reading more than talking to people — especially after reading Facebook.
---
Get the daily East Niagara Post email update.
Send an email to news@eastniagarapost.com with "email update" in the subject line.