Posts By Category
Posts By Location
Upcoming Events
February, 2016:

Friday, February 20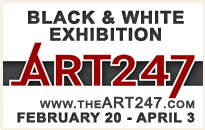 March, 2016:


Advertise Your Event on ENP!
More info here
Monday, April 11, 2016
Dear Editor:
Thanks for the assistance.
Yes, that's the message Taylor Quarles, Apex Clean Energy's project manager, sent to the Millwright's Local 1163 the day after Somerset had its public hearing on its new wind law. Quarles was thanking the union for sending 40 to 50 union men to occupy seats, so many seats that Somerset Town Supervisor Dan Engert had to ask everyone in attendance at our small town hall to get back into their cars and drive over to the Barker school cafeteria, to reconvene the meeting, so that everyone could have a seat. These guys marched into our meeting with new hats from Apex -- embroidered with orange wind turbines -- and "Fear Not the Wind" stickers on their jackets.
Quarles' letter of thanks of Feb. 2, the day after the hearing, to Brian Scruton, Millwrights Council Rep, stated that he was "personally grateful" for "our strongest showing ever for a public event." Quarles added "those who are opposed to progress in this area" (that's apparently anyone who opposes Apex's 620-foot industrial wind turbines here) "will stop at nothing in their attempt to keep renewable energy projects from coming to upstate New York. You heard the mis-information and the attacks on working people and the farmers of our area. Your ongoing support will be important as we move forward."
Wait. People who oppose this project will "stop at nothing?" Now there's an accusation. We are not The Mob. We're just residents who don't want our raptors chopped, our lands blighted, and our residents' health possibly affected by hulking towers amid our homes. Yes, our voices are strong, but hey, when you work hard for what you have, and suddenly some Virginia company comes around and tells you what's going to go down in your neighborhood, you will speak out strongly.
Quarles' letter also implies that if Somerset residents don't want wind turbines here that we are attacking "working people and farmers." We also work. We also appreciate the hard work of those who farm in Somerset.
Now the Town of Yates has scheduled its own public hearing April 21 on its own newly revised wind law. Two surveys in that town revealed that Yates residents are also strongly opposed to Apex. The letter mentions"continued ongoing support". Is this a hint that Yates will see these and more union guys at this next hearing? Anyway, the Yates Town Supervisor is prepared, since he has scheduled the public hearing at the Lyndonville school auditorium. This way there will be enough seats, both for residents of Somerset and Yates, and for any out-of-town Apex "guests". Apex is trying hard to create the illusion of public opinion beginning to turn in their favor.
There is good news in all of this: On March 28, former NYS Attorney General Dennis Vacco, presently the attorney for the Town of Somerset, has requested Attorney General Eric Schneiderman to begin a formal investigation of Apex Clean Energy for their deceptive business practices. There are more Apex hijinx. Anyone who wants interesting reading can view more of the accusations as well as the Exhibits -- like Quarles' letter -- on the NYS Public Service Commission's website, Case 14-F-0485.
It remains to be seen whether Apex will clean up its act and follow NY State's Code of Ethics for wind companies, or continue business as usual, just skipping the telltale thank you notes.
-- Christine Bronson is a Barker resident