Posts By Category
Posts By Location
Upcoming Events
February, 2016:

Friday, February 20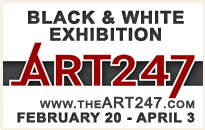 March, 2016:


Advertise Your Event on ENP!
More info here
Wednesday, March 16, 2016
ENP STAFF REPORTS
news@eastniagarapost.com
---
Albany, NY- Organized by "The NY Fight For $15 Coalition," thousands of low-wage workers rallied in the New York State capital Tuesday, calling on lawmakers to reward hard work and pass the $15 minimum wage by April 1. The workers who rallied included nurse assistants, home-care workers, airport workers, childcare workers, security guards, grocery workers and adjunct professors. Despite their vital work, many make $9 an hour, the current minimum wage, and are forced to rely on public assistance such as food stamps to survive and feed their children. These poverty wages contrast sharply with the $25 billion in bonuses that Wall Street received last year, which is double the combined earnings of all full-time minimum wage workers in the entire United States. New York has more billionaires than any other state and also has one of the worst rates of income inequality. Workers expressed outrage that some politicians could support poverty-level wages while Wall Street and corporate CEOs are making billions.
"I always believed in the American Dream that if you work hard and play by the rules, then you can have a better life for you and your children," said Pam Chettana, a cook at a Guilderland nursing home who makes $12.50 an hour. "But that hasn't been the case for me, and many others. Hardworking people like me and my husband are always working extra hours and still struggling to get by. To me, that goes against everything this country stands for. I'd like to see legislators live on $9 an hour for just one week – they would raise the minimum wage overnight."
Workers came on buses from all over the state and held a "Low-wage Worker Speak-Out" in the Capitol Building in the morning, then headed over to the mass rally in the Empire State Plaza. At the rally, workers, faith leaders, elected officials, community groups and unions called on state legislators to pass the $15 minimum wage, which will raise up more than 3 million working New Yorkers. Governor Cuomo's proposal is to gradually phase in the $15 minimum wage by the end of 2018 in New York City and by mid-2021 in the rest of the state.
Low-wage working New Yorkers speak about the $15 minimum wage:
"To me, $15 is not a lot of money when you really think about it. For a lot of people, making $15 at 40 hours a week, they'll just be getting by." - Suhaiyla Mixon, member of the Retail, Wholesale and Department Store Union (RWDSU).

"Recently, I moved to a new place and I couldn't afford to get the hot water turned on. We were taking a bath out of a pot of water warmed up on the stove. I have two kids. I have no car. I have no cell phone. My husband makes minimum wage and he has 14 years of cooking experience. That's not right." - Carlita Adamy, driver at a nursing home, Syracuse.

"Raising the minimum wage to $15/hour, for me is an issue of survival. $15 an hour would mean there might be enough food in my house at night for my kids." - Cristina Molina, domestic worker and Make the Road member, Queens.

"Senate Republicans need to stop playing politics with my family's future and agree to a $15 minimum wage in the upcoming budget. Our family members and neighbors are home health aides and cashiers and security guards – and all of us are struggling each day just to keep our heads above water. Our electricity bills can't wait, our landlords can't wait for the rent, our kids' birthdays can't wait – and we won't wait for lawmakers to take our lives seriously. It's time to start on the path to a $15 minimum wage for all New Yorkers. We won't settle for anything less." - Elizabeth James, food service worker, Albany.

"We work hard, and if our clients need us, we're there. What we're asking for is a pay raise that reflects the hard work we do. I know some of my sisters and brothers have been on the job for 10, 15, 20 years, and they still make $10 an hour. You can't put a price tag on hope." - Shirley Newsome, home-care worker, Long Island.

"Raising the wage will change the lives of all women in New York. Too many of us suffer from exploitation in the workplace, but also from abuse at home. Low wages trap you in relationships where women and children suffer from verbal, physical, and emotional abuse. Raising the wage to $15 will mean that women will have more options, we will be free to make decisions. Earning $15 is about survival, it's about living with dignity." - Elva Meneses, member of NY Communities for Change, NYC.

"$15 an hour will mean that I don't have choose between paying my bills or buying food for my family. I will be able to move to an apartment where my son will have his own room and not share it with a stranger. My dream one day is to work a single job where I can make enough money to provide for my family, but most importantly spend time with them." - Rigoberto Quintero, car washero, NYC.

"I've been working at an industrial laundry for 25 years and am only making $12 an hour. I can't afford basic necessities such as rent or food. The work we do isn't easy. The demand of high production leaves us with tired bodies. Our safety is at risk as we are exposed to syringes and other dangerous elements when we're sorting through the laundry. That's why we're demanding $15 from our employer and asking the state to raise the wage now." - Adela Alberto, laundry worker and member of Workers United.

"Our fight is a fight for dignity. No one who works full time should have to live in poverty – the $15 wage is about making sure all workers in New York live in dignity, not in poverty." - Jermiel Mitchell, security worker, The Bronx.

"I work hard but I love what I do. I want to be shown that my work is valued by others. I need a living wage so that I can support my own family while I am taking care of others." - Arlette LeGree, mental health worker.
The NY Fight For $15 Coalition is comprised of over 100 community organizations, faith groups and unions that are determined to pass the $15 statewide minimum wage to raise up working families and boost the economy.
---

Check out East Niagara Post videos on YouTube, Vine and Periscope.