Posts By Category
Posts By Location
Upcoming Events
February, 2016:

Friday, February 20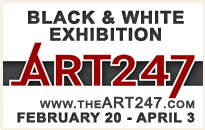 March, 2016:


Advertise Your Event on ENP!
More info here
Friday, March 11, 2016
ENP STAFF REPORTS
news@eastniagarapost.com
---
On Wednesday, Governor Andrew M. Cuomo presented Mike Piazza with the first official bat of New York State at the Executive Mansion in Albany. A 12-time All-Star, Piazza is a former New York Mets catcher who hit a home run in the team's first home game in New York City following the events of September 11, 2001 and whose career is among the most accomplished in baseball history. Piazza will be inducted into the National Baseball Hall of Fame in Cooperstown on July 24.
A transcript of the presentation in its entirety is below:

Governor Cuomo: Welcome, welcome. We have a big governmental happening, right? Well, for those of you who haven't been here before, welcome to the Governor's Mansion. This is an historic building as you know. It was built in 1865 and it is fitting that we are here today because this is another historic happening and we have a big New York congratulations to Mike Piazza who's being conducted into the Hall of Fame. It's a partisan crowd we have here. And I'm not talking Democrat-Republican. Let's give a big welcome to Alicia his wife, who's here with him. We also have with us Jeff Idelson who is the president of the National Baseball Hall of Fame in Cooperstown. We're proud that this is in Cooperstown and the Hall of Fame is a great New York asset.




Since 1939, believe it or not, over 300,000 people have visited Cooperstown so it's an honor for us to have it in our state. This room can appreciate the accomplishment of Mike Piazza. You get elected to the Hall of Fame. We have a room full of people who know about getting elected. Mike, we try to get the 51 percent in our business. To get elected to the Hall of Fame, you need 75 percent of the electors, alright? Talk about election returns, Mike had 83 percent of the electors vote for him.




I don't think anyone in this room ran and got 83 percent. If they did, it was unopposed. It wasn't me that is for sure. But Mike deserved it. He did it the old-fashioned way. He did it on merit - 16 seasons as a major leaguer, 12 years an All-Star, the 1996 MVP of the All-Star game. Ten times the Silver Slugger, 427 homeruns and a lifetime batting average of .308. Not so bad.




And Mike is not a native New Yorker, which is like so many of us. Very few people are born in New York but we all came from somewhere else, or our people came from somewhere else and then we become New Yorkers. New York is more a sense of spirit of and a sense of personality and drive and charisma and that is Mike Piazza.




Everybody has their own favorite Mike Piazza moment. For me, it was after 9/11 when the Mets were fantastic in volunteering and helping and giving back. The season resumed and the Mets were playing the Braves. A number of the Mets and Mike were wearing an NYPD cap during the game and he hit a two-run homer in the bottom of the eighth. He won the game and it was just an expression of "We are New York. You can knock us down but we are not out and it's not over until it's over. And we go through tough times but we come back twice as strong." That's the Mike Piazza who I know and who I love and we are so proud that Mike Piazza is going to be in the Hall of Fame and that he honored us today in Albany with his presence. We thank Senator Peralta for helping to arrange it. With that, Mike Piazza, please come to the microphone. We have our own token to give you




This is the first official bat of the State of New York. We looked backed in the archives there was no official bat until this one – it's for Mike Piazza with the great Seal of the State of New York on it, congratulations Mike, thanks for being here.




Mike Piazza: Although, I may leave this here in case you have a tie vote, you might need to influence someone over there. On behalf of my wife and my family, thank you Governor Cuomo very much for this honor. We actually have a small token for you, a small gift from the hall and this is the day I was inducted, and it's the top of the Empire State Building. It says to Governor Cuomo, thanks for all you do for the great State of New York.




Governor Cuomo: Beautiful.




Mike Piazza: I also would like to say that coming up with the Dodgers originally having roots in New York and moving to Los Angeles unfortunately was part of my development, but I do have to say as much as I enjoyed coming up with that organization, with the great players Sandy Koufax, Don Drysdale and Roy Campanella, it's been the greatest blessing of my life and my career to have been traded to the great state of New York and play in the great city of New York City.




And it was only natural for me to want to be honored, and honor the great fans and the great city of New York, to go in the hall of fame as a New York Met. Thank you. And as well, the Governor touched on the story after the unfortunate week of 9/11 and mentioned that we were putting NYPD, FDNY, Port Authority, first responder symbols on our hats for the workouts, and the interesting story of that was we did not receive official permission from the commissioner to wear them in the games. And the interesting thing was that we all looked at each other and said to the commissioner, well you're going to have to fine us, because we are going to go and wear them in the games anyway, and I thought that was a nice thing.




The last thing I'll end with, I think, it's so – such an amazing blessing and coincidence to have the Baseball Hall of Fame in Cooperstown, New York very close to here. Jeff has said how much the New York Mets fans and New York Yankees fans, for that matter, have supported the Hall. I do need to say, though, in all honestly I've gotten a tremendous amount of support from the other New York team. As much as we love our teams and the rivalries are strong, the one thing that unites us all is baseball and New York and New York City and New York State – so thank you very much. Thank you, I'm very honored. I look forward to seeing you in July so God bless. Thank you.
---