Posts By Category
Posts By Location
Upcoming Events
February, 2016:

Friday, February 20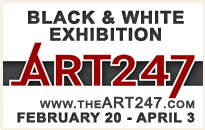 March, 2016:


Advertise Your Event on ENP!
More info here
Wednesday, January 20, 2016
Keith McNall
Fellow Legislators, Mr. Jastrzemski, Sheriff Voutour, Mr. Andrews, Mr. Violante, Mr. Glatz, Department Heads, Fellow Taxpayers, good evening.
Let me first wish everyone in this Chamber and watching at home a happy and healthy New Year. Let me also thank my colleagues for placing their confidence in me to lead this honorable body.
It is my greatest honor to address all of you tonight about the State of the County.
Tonight, Niagara County is prosperous.
We must take appropriate steps, though, as a Government to ensure that remains the case.
I begin this address, tonight, with an eye to the future: one where our County continues to make wise decisions, wise long-term investments that will pay dividends for the next generation, and the kind of leadership choices that have led us to where we are today: with taxes more than one dollar per thousand lower than a decade ago, with a county government that is 16 percent smaller than in 2003, with a superior bond rating that enables us to borrow money for long-term investments in our county infrastructure at some of the lowest possible rates.
The policies that have led to this Government being able to declare our County not only solvent, but again, prosperous, were a dozen years in the making, and yet we can gain insights into Niagara County's continued success by just examining the record of the past year. Let us consider the major accomplishments of this Government in the 12 months that have just passed.
Colleagues, as you all know, this Government has moved forward with three premises guiding policy. We are committed to holding the line on taxation and cutting taxes whenever possible, reducing the size of government through wise initiatives like shared services with neighboring communities, and fostering an environment where businesses are willing to invest private capital and create jobs in Niagara County. Those are our guideposts.
Those guideposts animate our achievements—success stories that say a lot about this Government and its commitment to living up to its values.
First off, I want to applaud our County Manager for securing, so far, one labor contract, and, it appears, a second, which would mean this County has succeeded in achieving fair and mutually agreeable terms with its two largest labor unions. The County Manager worked to secure labor agreements that were also fair to the most important group of all: our taxpayers. This is the end product of five years of negotiations. He deserves our applause for remaining adamant about lowering the long-term impact of health insurance costs by requiring employee contributions from our labor unions and for imposing even more stringent health insurance contribution requirements on our appointed employees.
What kind of savings are we realizing? Mr. Glatz tells me that in 2015, we realized $164,000 in savings by requiring our non-bargaining employees to contribute to their healthcare costs, while the contract that was approved with AFSCME is anticipated to generate $115,000 in savings this year alone.
Mr. Glatz and our Human Resources Staff are also to be applauded for their efforts in support of the significant work we undertook last year to redesign the structure of County Government. By reevaluating accepted norms in Public Works and realigning those priorities in a new Infrastructure and Facilities mindset that changed reporting relationships, we began the work of making our government more flexible and responsive.
Mr. Glatz and our Budget staff also deserve a great deal of credit for producing a budget that succeeded in yet again coming in below the New York State tax cap.
This week, Commissioner Ferraro shared with me that this past year, our Vantage Industrial Park sold land to three companies for development. This brings three new employers to Niagara County and created 151 new private sector jobs. And, it also brought our county-owned industrial park to a status of being, essentially, fully-developed. We welcome these new employers, and are grateful they, and so many others, have chosen to build enterprises here. Job-creating businesses—small and large—are critical to our county's future.
Commissioner Ferraro also tells me that half a million dollars in grant funding was secured through Senator Ortt's office to begin redeveloping the former U.S. Army Reserve site into the Western New York First Response and Preparedness Center. From a practical standpoint, this will increase our area's preparedness during natural disasters. But this also will generate economic activity at the former Army Reserve station. And, I will note, leaders of this body, like Majority Leader Bradt, worked closely with the Buffalo-Niagara Partnership to have the First Response Center identified as a Regional Agenda priority.
Our Center for Economic Development is doing its job, fostering an environment that generates economic activity.
Commissioner Restaino, meanwhile, tells me that his office took the initiative to generate savings for our taxpayers by turning to technology. Thanks to upgrades in video conferencing equipment used by our Department of Social Services, as well as a good-faith effort to boost interdepartmental usage of the same, Commissioner Restaino has set about lowering the costs borne by our taxpayers for reimbursing county employees for mileage. That's the kind of forward-thinking action that makes it possible for us keep our budget growth below the rate of inflation—an achievement Jeff Glatz has always been proud of during his tenure.
I had a particularly impressive conversation with Mr. Genewick at the Office for the Aging. As a smaller department serving a segment of the population that certainly has earned access to government services, few of us ever contemplate the costs borne by that agency. I'm happy to tell you, though, that Mr. Genewick is what you might call a "fiscal hawk."
Mr. Genewick took significant cost-containment steps this year: he hired a Fiscal Administrator to increase fiscal oversight in his office. We often speak—myself included—of reducing the size of government, but adding employees who can contain costs and save far more than their own salaries is never money wasted.
Mr. Genewick also re-directed funding to partner with several community based organizations to introduce and enhance in-home, legal, and caregiver services. These agreements have led to more than 150 new clients being provided legal services, a significant increase in volunteer in-home services, an increase in memory care programming to benefit older adults and caregivers, and enhanced diabetes health and wellness programming.
In a similar vein, Mr. Stapleton tells me that our Health Department was one of only 10 local health departments nationwide to receive a $35,000 grant to increase HPV vaccination rates. I also know that Mr. Stapleton and his team have aggressively worked to secure funding and resources to protect our community from potential pandemic outbreaks due to our close proximity to four border crossing points. These are important achievements—as is the Public Health Department's strong, but nurturing, advocacy to increase breastfeeding rates.
I understand, too, that some departments will increase costs in measurable ways while being unable to effectively account for the real savings they generate. I asked our Sheriff, Jim Voutour, what steps his office was taking to contain costs. After all, running a jail, keeping cars on the road, keeping trained deputies—these are all cost-drivers. However, Sheriff Voutour had an answer for me that included real dollar figures brought about via enforcement.
The Sheriff tells me that in 2015, his Office saved county taxpayers an estimated $621,785 through successfully investigating welfare fraud cases. That is a worthwhile effort.
Our Risk Management and Insurance Office reports that in 2015, favorable performance by our Health Plan led to a 7.5 percent rate decrease we realized in our 2016 budget.
My friends, our County Government has succeeded because our departments have implemented the policies advocated by this body. You should feel pride in knowing that this Government's policies are working.
That, however, leaves the future.
Niagara County must continue to use the same austere guideposts that have gotten us to this point if we are to remain prosperous. We should continue our year-long budget review process, which is the backbone of our cost containment efforts and the efficient delivery of services.
For that reason, I must urge you to make the selection of a new County Manager a priority. At our last meeting, I accepted, with regrets, the resignation of County Manager Glatz. I again wish to thank him for his leadership and the successes he has generated for us, and for our taxpayers.
It is critical that we find an individual that brings the right combination of experience, leadership, and vision to be our partner in administering this County Government. Our next County Manager must also have a team committed to this Legislature's vision for our county's future, and for that reason, we must initiate a careful examination of the staffing of our top Government leadership posts. We must ensure the right people are doing the right work, and have the right vision and the right leadership skills to make that vision a reality.
Let me also take a moment and commend my colleague and friend Legislator Syracuse. Legislator Syracuse has taken on the task of chairing the County Manager search committee. He is joined by Legislator Virtuoso, Legislator Hill, Legislator Zona, Legislator Nemi, Legislator Steed, Mr. Michael Capizzi, and Mr. Kevin Clark. These community leaders are all playing a critical role in identifying the person that will work with us to continue delivering on our promises to our taxpayers, and to ensure that our county workforce has fair, effective leadership committed to results and a quality work environment.
What, though, awaits our next County Manager?
That person must bring several goals to fruition, beginning with delivering yet another budget that is under the New York State Tax Cap, that cuts frivolous expenditures and waste, that fulfills our promises to our most vulnerable populations, that furthers the goal of private sector economic investment in our county, and that honors our taxpayers' sacrifices.
This includes realizing the benefits of negotiation and compromise and enacting and implementing labor contracts that are fair to our employees. Our workforce deserves the security of understanding where wages and benefits will stand over the next few years; so do we, who are charged with enacting responsible annual budgets.
Our employees deserve to work in a fair environment with quality leadership. I am charging our department heads, and specifically our County Manager and HR leadership, with working to mitigate unnecessary grievances and litigation by educating Managers and Supervisors on policies and contract requirements through increased communications, awareness and training efforts.
Our County's effective performance in the area of workers' compensation should be able to generate an expense reduction in excess of 2 percent. That is an achievable goal, and one we should endeavor to meet.
I am directing the Office of Management and Budget to prepare a 2017 budget that takes into account both current and anticipated 2016 contract settlements, and to do so in a manner that keeps our costs below inflation levels.
I urge Mr. Glatz and his successor to develop a long-range capital spending plan. Wise investments like the purchase of buildings where the county was paying on long-term leases are already bearing a dividend for our taxpayers. We must consider further smart investments—not to spend for spending's sake, but expenditures designed to realize greater savings.
I urge Mr. Glatz and his successor to evaluate our county's internal infrastructure: telephone and data lines and equipment, building stock, etc.—to ensure we have the right physical resources to meet the public's demand for services effectively. Where necessary, I urge that plans be developed for phased upgrades that utilize cost-effective solutions.
I am directing Commissioner Restaino to continue the good work of using technology to contain costs. Implementing the Human Resources Building Cabling Project has the potential to lower 2016 information technology costs by $25,000. We should seize that initiative, and I urge the Commissioner and the IT Department to both treat that as a priority.
On the Economic Development front, Commissioner Ferraro tells me that our successful Canadian outreach efforts will remain a top priority in 2016, with the utilization of new venues to attract more Canadian companies to economic development sites in Niagara County. Ms. Klyczek from the IDA has described these efforts for all of us—as well as the very real payoffs we are experiencing from those relatively modest investments on our county's part. We must continue that progress.
Commissioner Ferraro must also interface with our 12 towns, five villages, and three cities more directly to identify vacant land and buildings that have real potential for future development, and to continue the good work of brownfields redevelopment.
Lastly, Sam, the ongoing development and expansion of our airport and its service offerings must always remain a priority for your office.
I urge our law enforcement and emergency services leaders—Sheriff Voutour, Mr. Cicchetti, Mr. Schultz, Mr. Violante—to do the hard work of educating first responders; to meet expected milestones for public safety in our Alternatives to Jail and other programs; to maintain and repair existing infrastructure at the jail, such as the leaking Building 1 façade, so we can continue effective use of our existing facility, and to work to mitigate threats such as an "active shooter" scenario. Ultimately, I am charging you with doing your jobs in a cost-effective manner, but doing them well to meet the all-important goal of public safety.
I also challenge our state representatives to continue to push for fundamental reforms in New York State: preserving the new cap on Medicaid, restoring the historic 50/50 state-county cost distribution for the Safety Net program, reducing unfunded mandates and cost shifting to local governments, and perhaps most importantly, to honor our Home Rule requests. We are fortunate to have good partners like Senator Ortt, Assemblywoman Corwin, and Assemblyman Walter: they, and their other Western New York colleagues, should be expected to work toward effective policy that respects Niagara County's taxpayers.
In line with that goal, I would also urge this Legislature to continue to fund our partnerships with the New York State Association of Counties and the New York State Association of County Clerks. Both groups are advocating for state policies in line with our values here in Niagara County.
Those are the key goals that this Government must commit to in 2016. With the addition of a new County Manager working in tandem with this Legislature, and an anticipated review of department performance, as well as ensuring we have the best possible team of department heads leading our government agencies, we can attain those goals. Overall, I am directing our Government to take the steps necessary to maintain spending at a stable level below the rate of inflation.
A year ago, my honorable predecessor, Bill Ross, told you all—and this is a direct quote: "The County Legislature believes in smaller government, less spending, and lower taxes." We still do.
Of course, that commitment won't matter if we don't articulate it and, moreover, act upon it. I urge all of my colleagues to talk with your communities, to explain our philosophy, our achievements, and our goals. We are giving them the Government they asked for at the polls, when they cast their ballots. We should make sure they understand we are committed to working for them, and to giving them real results.
Again, this has been my great honor tonight to speak with you, and I remain humbled that you have chosen to allow me to lead this Chamber. As surely as we work for the public, I work for all of you, and will strive to never let you down. You know my door is always open, I will always take your calls, I will always hear you out, I will always take the opportunity to work with you to improve policy.
We are all privileged—not just to serve here, but, I believe, to live here, in a truly great place. I ask for God's continued blessings on Niagara County, but I also urge all of you to do the hard work of making those blessings real.
Thank you, and good night.
-- Keith McNall
-- Niagara County Legislature chairman
---

Check out East Niagara Post videos on YouTube, Vine and Periscope.