Posts By Category
Posts By Location
Upcoming Events
February, 2016:

Friday, February 20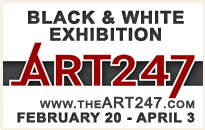 March, 2016:


Advertise Your Event on ENP!
More info here
Tuesday, January 19, 2016
Twain's End
-- Lynn Cullen
Gallery Books
352 pages
Arguably one of America's greatest writers, Mark Twain has had plenty written about him, even a century after his death. This includes the mammoth three-volume autobiography just recently completed. Even through decades of controversy, our infatuation with Twain and his legacy continues to grow. With "Twain's End," Lynn Cullen attempts to give us a quick glimpse into the final years of Samuel Clemens and his alter ego, Twain.
The year is 1909 and Twain is dictating his autobiography to his secretary, Isabel Lyon. Amid the work on this project, Cullen gives us glimpses of everyday life for the Clemens family. This includes visits from significant people of the day, such as Helen Keller with her teacher, Anne Sullivan Macy.
Lyon is more than just a simple secretary. She is a confidant, and supposition says that she was Twain's mistress. Cullen follows this course throughout the novel. Lyon is devoted to the aged author. Once Mrs. Clemens passes away, the relationship between Lyon and Twain definitely becomes much more intimate, even if it is kept behind closed doors.
Suddenly, this May-December relationship takes a drastic turn. Lyon is wooed by Twain's business manager, Ralph Ashcroft. The two get married in March 1909 with the blessing of Mark Twain. Abruptly a month later, Twain and his daughter, Clara, have turned their backs on the newlyweds and removed them from employment. Twain went as far as to write a 400-page diatribe against his former employees.
Lynn Cullen's novel, Twain's End, is a fantastic piece of historical fiction that fully explores what could have happened in the very secretive personal life of Mark Twain. The author also deftly captures the wit of Twain. She has written the situation as a love story where the adoring, fawning secretary is given just enough love by the cantankerous Twain to keep her tagging along.
Using diaries and personal letters, Cullen builds a believable story that meshes with the true life of Samuel Clemens. Will we ever know the real reason he turned the tables on his former loyal employees? Probably not, but Cullen delivers the story of what very well could have happened.
One thing I learned about Mark Twain was that he was born in 1835, just after a visit by Halley's Comet. He predicted that he would "go out with it" when it returned. He died the day after its return in 1910, fulfilling his prediction. It was also interesting to note how much his daughter, Clara, hated being called Miss Twain. She tried repeatedly to educate people that Mark Twain was simply the alter ego of Samuel Clemens, and not a real person.
I liked "Twain's End" a great deal. Lynn Cullen takes historical fact, supposition and imagination to weave together a tale that will keep the reader engaged. Mark Twain, over a century after his death, still grabs our collective interest. A super celebrity in his time, Twain's human side with all its imperfections, is put on full display in this novel.
+Craig Bacon once got out of bed in the middle of the night to go to the Remick Observatory to see Halley's Comet. If you don't know what the Remick Observatory is, tune into Twitter at @hippieboy73 for the answer.
---

Check out East Niagara Post videos on YouTube, Vine and Periscope.