Posts By Category
Posts By Location
Upcoming Events
February, 2016:

Friday, February 20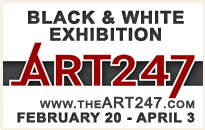 March, 2016:


Advertise Your Event on ENP!
More info here
Thursday, January 21, 2016
Over my 41 years I've seen some significant swings in wild turkey populations on the Niagara Frontier.
Over the first half of my life, turkeys were very uncommon in Niagara County. I can clearly remember riding the school bus through the town of Hartland every day and getting excited every time I saw a longbeard out in a field. I couldn't wait to tell my dad when he got home from work.
But, after I graduated from college, it was like a whole new world for turkeys. Their population exploded and they became abundant in Niagara Count. Large flocks were the norm. Their local numbers peaked in the first decade of this century. You could see that in the turkey harvest numbers for Niagara County: In the spring huts of 2007 and 2008, local hunters bagged 423 and 444 toms, respectively, while the less-popular fall hunt saw a peak harvest of 91 birds in 2006.
(PHOTO COURTESY NYS DEC)
But, in less than 10 years, fortunes have changed dramatically. There are fewer flocks and smaller flocks locally. Look at some recent harvest totals: 2014's spring hunt saw just 149 toms taken, while 2015's take came in at 148. The fall totals have been abysmal. In 2014, Niagara County hunters took 27 birds. In 2013, they took only 8. Yes, 8 (that's not a typo).
This is not an issue unique to the Lake Plains. Numbers across the state have plummeted. In Allegany County, for example, last May's harvest was 30% of the 2007 peak. I hunted there every weekend of May last year and encountered just one tom…the hills and hollows from where their gobbles used to echo were eerily silent. It was a little depressing.
This is not a result of overharvest. A number of factors have contributed to the decline. Recent springs have not been kind to turkey chicks. After warm starts to each of the past three or four Mays, the weather changed for the worse. Wet and cold came as the young hatched and there were mass die-offs. The turkeys have been unable to replenish their populations.
Also, many conservation professionals believe that Lymphoproliferative Disease Virus (LPDV) has struck many flocks. LPDV is a disease that foreign trade recently brought from Europe. The sickened birds get lesions on their skin and even on their internal organs. These pox-like lesions cover their eyelids (making it hard to find food or see predators) or fill their throats (making it impossible to swallow). So they either starve to death or are easily taken by coyotes.
What also concerns me is the lack of hens locally. I recently saw a flock of 14 birds in Gasport. All but one were toms. You can't grow flocks with so few egg layers. Similarly, my friend saw a flock of six longbeards in the Town of Lockport. Nary a hen was to be seen.
Due to all of these factors, turkeys will continue to die off across the Niagara Frontier.
The Department of Environmental Conservation (DEC) could use your help in tracking their numbers in the winter months. The DEC's Winter Wild Turkey Flock Survey is conducted from January through March and is used to monitor trends in relative abundance of turkeys statewide. This survey helps them assess the general health of the wild turkey population prior to the breeding season in the spring. It's easy to help them, too. They have a form that can be downloaded (
link
). Fill it out when you see flocks (there are sections for three observations on each sheet) and send the form to them at:
Winter Turkey Survey
NYSDEC
625 Broadway
Albany, NY 12233-4754
It's actually a pretty important survey as it will, in conjunction with harvest analysis, help wildlife officials determine what to do with population management and future hunts. Last year, the DEC took the Southern Tier's fall season from 1 month to 2 weeks. There's always a chance they might drop hunters' spring allotment from 2 birds to 1 for the season.
These really are some dicey times for turkeys and the outdoorsman who have enjoyed their exciting hunts and tasty table fare.
+Bob Confer lives in rural Gasport where he ranks spring turkey hunting far more exciting than deer hunting. Follow him on Twitter @bobconfer or email him at bobconfer@juno.com
---

Check out East Niagara Post videos on YouTube, Vine and Periscope.