Posts By Category
Posts By Location
Upcoming Events
February, 2016:

Friday, February 20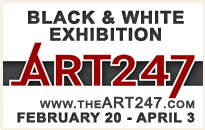 March, 2016:


Advertise Your Event on ENP!
More info here
Thursday, January 28, 2016
Niagara County deer hunters weren't the happiest bunch this past season. With little warning and limited back-and-forth with the public, the Department of Environmental Conservation (DEC) surprised us when they went overboard in their plans to control Niagara County's oversized whitetail population by instituting antlerless-only (read "does only") bookends to the deer hunt. In 2015, and basically only here on the Lake Plains, the first two weeks of the recently-expanded bow season were relegated to doe hunting as were the much-beloved late-season archery and muzzleloader hunts.
Hunters looking for buck early in the season had to hold off,
much to their dismay. (BOB CONFER / CONTRIBUTOR)
Dedicated hunters who plied their archery skills all off-season, scouted the best animals, and paid the highest property taxes in the country for their hunting grounds were left being told how to manage their herds and denied the ability to hunt as they normally would have.
No hunter suffering from buck fever was going to sit in his stand the first two weeks of the bow season looking specifically for does, knowing that there was a chance that the 12-point he'd been watching all summer would walk under his stand and there was absolutely nothing that he could do about it!
Or consider the plight of hardcore blackpowder hunters who know the biggest bucks of the year are to be had in December after the vast numbers of shotgun hunters had left field and forest. Their hunt was absolutely ruined. I know of only one hunter who went into the woods in that late season to harvest a doe.
The statistical outcomes proved the hunters were disinterested.
The number of female deer harvested from 2014 to 2015 did not substantially differ between the
affected wildlife management units (WMUs) and nearby WMUs that followed the old rules (where
either sex could be taken during the bow and muzzleloader seasons). During the antlerless-only portion of the early bow season in 2015, the reported take of female deer was unchanged from 2014 in both types of WMU. Then, during the regular (shotgun) season and late bow/muzzleloader season, the reported take of female deer declined from 2014. Thus, overall reported female take (across all season types) declined for the year.
The DEC is now admitting they made a mistake. In their own words: "From this preliminary assessment, the antlerless-only rule does not appear to have substantially improved our ability to reduce deer populations in the treatment WMUs as needed."
Now, they are considering something atypical to their operations -- going back to the old way of doing things and quickly.
Usually, the agency prefers to maintain altered harvest regulations for a minimum of 2 years prior to
assessment. But, because they do not have any reason to expect a different outcome in the future from 2015's results, and because the rule was unpopular with most hunters, they are considering rescinding the rule for 2016 and again allowing hunters in Niagara County to take deer of either sex throughout the bow and muzzleloader seasons.
The DEC is looking for your feedback on this plan. Hunters, let them know how you feel and that you want your hunting seasons back. You spend too much money on taxes and dedicate too much time in the woods or in front of a target to not have the ability to hunt bucks.
You can submit your comments regarding the rescinding of the regulation by February 5, 2016. To do so, send an email to the DEC at
wildlife@dec.ny.gov
using the subject line "Possible deer and bear hunting changes for 2016."
Regardless of what happens, the situation that led to the DEC's ill-fated ideas in 2015 still exists: There are too many deer in Niagara County. They want the does killed off so there are less deer born because the vast herds are destroying millions of dollars in crops, tearing apart homeowners' valuable landscaping, and stripping the local woodlots of their fragile wildflowers. Something had to and has to be done. In the future, the DEC might consider an extra doe-only hunt that goes well into January. Or, they might have to take it upon themselves to control the population on their own terms and with their own methods….which is never a good thing.
+Bob Confer lives in rural Gasport where the deer have all but destroyed spring wildflower populations. Follow him on Twitter @bobconfer or email him at bobconfer@juno.com.
---

Check out East Niagara Post videos on YouTube, Vine and Periscope.