Posts By Category
Posts By Location
Upcoming Events
February, 2016:

Friday, February 20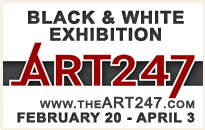 March, 2016:


Advertise Your Event on ENP!
More info here
Thursday, December 10, 2015
If you are a Baby Boomer or the parent of one, you will remember how extraordinary pheasant hunting was from the mid-1950s into the early-1970s. It was one of the most popular outdoor pursuits on the Niagara Frontier, far rivaling the buck fever you see nowadays when the whitetail deer season opens.
The shoulders of rural roadways would be chock full of parked cars and factories and classrooms would be empty as families shared Opening Day out in the field. Pheasants were everywhere and in huge numbers; hunters had much success and put many a savory bird on the dinner table. At the peak of the pheasant hunt, New York hunters would harvest a half million ring-necks per year.
That era seems so long ago and almost unbelievable, even mythical, to today's young hunters. Unless you live in Somerset (where the Department of Environmental Conservation still releases pheasants at Golden Hill State Park and surrounding areas), ring-necked pheasants could be considered rare in Eastern Niagara County. In places where pheasants were once taken for granted and maybe even considered bothersome (there were so many they'd get caught in farm equipment at harvest time) seeing or hearing one is now a "wow!" moment.
So, how did we go from feast to famine in less than 45 years?
There are a few reasons why the pheasant population has dropped by more than 90% percent since 1970. Let's discuss them…
Factor #1: Loss of habitat
(PHOTO COURTESY NYS DEC)
In explaining why were are seeing bears, beavers, bobcats, flying squirrels and more in Niagara County, a recurring theme in Exploring the Niagara Frontier has been the changing landscape in the area. The same factors that have contributed to their arrivals – the loss of family farms and the transformation of fields to forests – have also led to the demise of the pheasant.
Where once stood vast pastures and grasslands for cattle to graze or hay fields to keep them fed through the winter months, woodlots and brushy areas now exist. Pheasants are not woodland birds and needed the wide open spaces and tall grasses to feed and also to raise young.
Farming still ranks as the #1 industry in Niagara County, but those that are still in business use different business methods and grow different crops that are not conducive to pheasants. As the local large farms buy up adjoining smaller farms, they remove the hedgerows that once dominated local fields and the sides of roadways. Those hedgerows once granted great protective cover and roosts for pheasants. At that same time, farmers have gone on to growing corn and soybeans in great volume (crops that pheasants will not hang out in) while cutting back dramatically on hay, alfalfa, and wheat (which would create great pheasant habitat).
Factor #2: The rise of the predators
While the pheasant habitat dwindled away and the protective hedgerows disappeared, there was an explosion in local predator populations. A recent column looked at the rise of chicken hawks (Cooper's hawks) which would attack chicken-sized birds like ring-necks. The number of red foxes grew substantially as older outdoorsmen got out of trapping and very few young outdoorsmen picked up that trade. And then there's the coyote: An animal that was rare right through the 1980s is now pretty common on the Niagara Frontier and these large dogs, which had interbred with wolves which some say accounts for their newfound adaptability, cover a lot of territory and consume a lot of small ground dwelling animals including pheasants.
Factor #3: Pheasants were bred for failure
The pheasant was first introduced to New York in 1900 and by the 1940s their populations were self-
sustaining. Those vast numbers across the region at the hunting peak did not need hunt clubs or game
officials to supplement their populations. But, as their habitats dwindled (and therefore their populations as well), the DEC ramped up stocking efforts in the 1970s to compensate, keep people afield, and keep the hunting-related economy going. But, by doing so, they brought the worst traits to the wild.
If you are old enough to remember the Good Old Days, you will recall the large flocks of pheasants at would be found roosting in trees at nightfall. When I look at old family photos and slides from the '60s I am always floored by the same.
Think now about your expectations of pheasants. Nowadays, would you ever imagine seeing a pheasant up in a tree? No, you wouldn't. You'd probably think it was weird.
That's because the DEC bred the birds to be more ground-dwelling by choosing breeding stock that exhibited those traits and by raising them well into adulthood on game farms with overhead cover like chicken wire and drapes that kept the birds thinking their world was never any higher than 8 to 10 feet off the ground.
This was by design. The DEC did this to make pheasant harvest easier for hunters by keeping the birds at ground level and out of the tree tops.
But, that led to the unexpected consequence of greater harvest by predators, too. When once a fox or coyote might have looked skyward and wondered how they could catch a bird, the birds were basically served up on a platter to them as they became more grounded.
Factor #4: The DEC cut back on stocking
Due to all of the above factors, ring-neck pheasant populations across the state are no longer sustainable. Only a small number of the pheasants harvested each year were hatched and raised in the wild. Now, they have to be grown on a game farm and stocked to give Man the chance to hunt them.
The DEC raises 30,000 pheasants for such purposes each year at the Richard E. Reynolds game farm near Ithaca. It's a far cry from the past when multiple farms raised them for the state. You will likely remember the John White game farm that was on Route 63 in the town of Alabama. That once booming game farm was decommissioned in 1999.
All of the above factors have proven to be pretty damning to the ring-necked pheasant in Niagara County. It's actually a little sad as the colorful birds really added to the naturescape, allowed fathers and sons to bond, and put many a meal on the table.
+Bob Confer lives in rural Gasport where he harvested only one pheasant in his life – and that was way back in 1992. Follow him on Twitter @bobconfer or email him at bobconfer@juno.com.
---

Check out East Niagara Post videos on YouTube, Vine and Periscope.