Posts By Category
Posts By Location
Upcoming Events
February, 2016:

Friday, February 20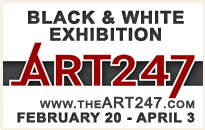 March, 2016:


Advertise Your Event on ENP!
More info here
Monday, December 7, 2015
For me,
Scrooged
is on the fence as far as being a classic holiday movie. Actually, for me, Scrooged is not a classic holiday movie. However, as with most movies with Bill Murray in the 1980s, this is a classic comedy. The Christmas part of this movie gets overpowered by Murray's performance, and none of the rest of the cast are able to pick up the holiday slack.
Holiday classic movies are supposed to launch careers and elicit memories of holidays gone by. For example, as much as people want to insist that it is, Die Hard is not a classic holiday movie. It is, however, a classic movie in general because it is just awesome. It also launched several careers. Bill Murray's career was already launched by the time he did Scrooged, and none of the other actors in this movie give a performance that really stands out. Then again, asking a second tier comedic actor to stand out in a Bill Murray movie is really asking a lot.
The focus of every good version of A Christmas Carol is the realization that a belief in Christmas can truly save your soul. The act of getting Ebenezer Scrooge to see the error of his ways is one thing, but getting him to allow his heart to well up with the feeling of Christmas is quite another. While Scrooged does an excellent job of showing how Frank Cross goes from being a jerk to a nice guy, it never really hammers home the Christmas aspect of it.
When we see his memories, they just happen to occur on Christmas. Nothing about Christmas triggers positive memories to Frank Cross. His memories are triggered by his love for Claire and the realization that he missed out on most of his life because he was either working or watching television. But, in all honesty, this story could have happened during Easter and it would have been just as effective, and just as funny.
The one thing I admire about guys like Bill Murray and Chevy Chase is that they knew that their comedic powers were limited. They knew that they were only going to have that precious comedic timing that so few get for so long before it would be gone. They would always be funny guys, but they knew that their time as two of the funniest people in the history of cinema was very limited. It is a lesson Jim Carrey never learned, and I believe the world missed out on some great Jim Carrey comedies because he was infatuated with doing things like The Truman Show.
At the peak of his comedic powers, Bill Murray made an adaptation of the classic Charles Dickens tale, A Christmas Carol. And while it is kind of easy to pick out his secretary as being Cratchit and his brother as being the nephew from Dickens' story, the movie never really establishes Christmas as being the reason that Frank Cross changes his evil ways. What really changes his evil ways is his love for Claire and his desire to rekindle that relationship. At the end, he remembers how much he loves her and how happy the two were together and that is what solves the problem. Christmas is just an afterthought.
I had more than one person ask me when I was going to review Scrooged and I have avoided it because I did not want to anger people by saying that it isn't a holiday classic. It is one of those movies that fails at its attempt to illicit images of sugar plumbs in people's heads, but succeeds immensely in being one of the funniest movies ever made. A Christmas classic has Christmas as the center of everything. Christmas is the setting, Christmas is the issue, and Christmas is the solution. In Scrooged, the problem is not really Christmas. The problem is that Frank Cross became a miserable prick and now he needs to change his ways. The ghost of his old boss (playing the role of Jacob Marley) never even tries to establish the fact that Cross is headed towards a horrible fate. In the desire to make the comedy funny, the movie glosses over the direction that Cross' life is headed in. But the movie hits a home run as a comedy, and that is why so many people love it today.
Rating As A Holiday Classic:
½ out of 5
Rating As An Overall Classic:
4 out of 5
RELATED REVIEWS:
---

Check out East Niagara Post videos on YouTube, Vine and Periscope.