Posts By Category
Posts By Location
Upcoming Events
February, 2016:

Friday, February 20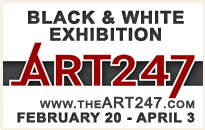 March, 2016:


Advertise Your Event on ENP!
More info here
Tuesday, November 17, 2015
ENP STAFF REPORTS
news@eastniagarapost.com
---
Andrew Cuomo
NEW YORK -- Gov. Andrew Cuomo, in a question and answer session this afternoon at Harvard University's John. F. Kennedy School of Government, addressed the issue of Syrian refugees.
Earlier this afternoon, State Assemblywoman Jane Corwin
released a statement
on the matter saying that New York needed a clear policy on how to deal with the matter of refugees coming into the Empire State.
For his part, Gov. Cuomo addressed the issue, while also taking a jab a Republican presidential candidate Donald Trump.
"The day America says, 'Close the gates, build the wall,' then I say take down the Statue of Liberty because you've gone to a different place," Cuomo said in answer to a question from David Gergen, Professor and Co-Director of the University's Center for Public Leadership.
Part of the Q&A discussion between Cuomo and Gergen was made available from the governor's office this afternoon, as was
a video of the governor's comments
.
A transcript of the Q&A follows:
Gergen: Let me ask you one last question. I want to come back to the Paris question and the migrant issue which is now flaring up as a serious issue. Your take on this? You're under enormous press pressure as Governor to take a stand about the migrants and are we going to have an open door and welcome them as the President wants, 10,000, more than 10,000 or are we going to listen to those voices now that are rising to say "No, no, no, no, too dangerous."

Cuomo: I think it's a balance. I think many forces are now trying to politicize this. This is an election season, so the silly season has started and the Governors can say 'I will refuse to let the refugees in.' How? How? Where does it say in the state constitution you can refuse a person placed by the federal government? What are you going to have your militia fight the federal government at the borders of your state? It's a pure political statement. It's up to the federal government. If the federal government lets refugees in and places them in your state, the Governor has no authority to turn them down. Having said that, the question is a bona fide question. We have to protect Americans and not lose our soul as America in the process. Right? The day America says, 'Close the gates, build the wall,' then I say take down the Statue of Liberty because you've gone to a different place. And read Emma Lazarus and the poem on the Statue of Liberty: 'Give me your tired, your poor, your huddled masses yearning to be free.' Once you say we're out of business, that's no longer true. So, I won't let them win by conceding defeat of the American Dream. At the same time, this federal government needs to make sure it's doing the screening and the people that are coming in are safe and the federal government has to say 'we are capable of doing that.' And if the federal government is not capable of doing that, David, then they should say that too. If you really can't screen, then the answer is 'We can't screen' but their position is 'We can screen. We can screen effectively' and if that's the case, do the screening, make sure it's right, do it exhaustively, but don't give up your soul as America.

Gergen: Do have some fear that with the question of Syria, refugees, is going to become conflated with the question of the immigrants who are already here, the Latin immigrants who are here, the 11 or 12 million that this is going to get all roiled together and there is going to be a big push against all of it?

Cuomo: Yeah, I think in about 27 minutes because the next time you have Donald Trump on the podium he's just going to rattle off 'Syrian refugees' and the whole line of he's going to have them with the Mexicans, you know, this afternoon probably. And it will just blend into the larger question of 'We have economic problems. They're stealing our jobs. They're too expensive. These immigrants that we coming in, we can't pay for their health care. We can't pay for their education. They're stealing the bottom-end jobs. Kick them out.' And the Syrian refugees are part of that.
RELATED LINK:
---

East Niagara Post is the official media sponsor of Hockey Day in Lockport.