Posts By Category
Posts By Location
Upcoming Events
February, 2016:

Friday, February 20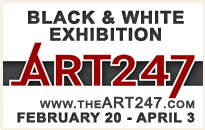 March, 2016:


Advertise Your Event on ENP!
More info here
Sunday, October 11, 2015
Much to my annoyance, I missed Banned Books Week (it ended Oct. 3), but given that ignorance and small minds aren't confined to one week a year, I figure this column is just as applicable today.
I started thinking about the subject recently when my younger son, an increasingly avid reader, was allowed to pick out a new book at a local store. To my surprise, he didn't go for something Minecraft, or something about dinosaurs, or even one of the many Star Wars volumes now making a play for his attention. He made a beeline for the latest adventures of everyone's hero ...
Captain Underpants.
As we drove home and I listened to him chortle in the back seat, his nose buried in his new copy of "Captain Underpants and the Attack of the Talking Toilets," I recalled seeing the Dav Pilkey books mentioned on a past list of challenged or banned books, and mentioned this fact to my husband.
"Are you kidding me?" he asked.
I was pretty sure, actually, but I decided to look it up. And there it was: On the American Library Association's list of top 10 challenged books in 2013 and 2012 (it was No. 1 both years), 2005, 2004 and 2002. Reasons given were: offensive language, unsuited for age group, violence and anti-family content.
Wow. I'm not up for banning books at any time, but that doesn't mean I don't like to know what my kids are reading. I thought I was pretty familiar with the good ol' captain, but was I? I snitched the book and took a peek.
Aside from wanting to get out the old red pen for the portions ostensibly written by our protagonists, George and Harold, I saw no problems.
Sure, they don't have the greatest respect for their principal (who frankly doesn't really deserve it) and they nearly destroyed the planet (accidentally) with an army of evil toilets when trying to win an Invention Convention award, but George and Harold are really decent, creative kids. They save the day in the end ... with the help of Captain Underpants. (And if you don't know his secret identity, I'm not telling you.)
There is a section with the warning "The following chapter contains intense scenes showing a man in his underwear battling a giant toilet. Please do not try this at home." But given that it involves a giant toilet, I'm not giving that "violence" warning much credit for a basis in reality.
No offensive language that I saw. Nothing anti-family. Unsuited for age group? Are you kidding me?
Do these people know how hysterical underpants and toilets are to 7-year-old boys?
And there we have the (or one of the many) problems inherent with people who want to ban books – what might offend you doesn't necessarily offend me.
And even if you're offended? You don't have the right to tell everyone else they should be offended, too.
Reader that I am, I have books I'm not fond of, books that I think glorify abusive relationships as romantic and encourage young women to act stupid and helpless. (I won't go there now.) Do I want to ban them? Nope. It's not for me to tell someone else they can't enjoy something. Not me. Not my call. I can tell you what I think. You don't have to think the same.
On a whim, I looked up other banned or challenged books. Among them: "Winnie-the-Pooh" by A.A. Milne, which means that Jim has read a challenged book, too, or at least had one read to him. (Some people apparently find talking animals an insult to god. Pretty petty god ...)
So we have a household full of banned-book readers.
I couldn't be prouder.
Visit
bannedbooksweek.org
or
www.ala.org/advocacy/banned
.
***
One of my family's favorite Halloween events will take place from 6 to 8 p.m. Saturday with the Haunted Harbor at Gateway Harbor in North Tonawanda and the City of Tonawanda.
Kids can trick or treat at boats on both sides and a haunted house will be located at Young Street in the City of Tonawanda. It's a blast to see all the boats decorated for the event, and many of the boaters tend to have awesome costumes, too. It's free!
For more information, visit the
Gateway Harbor Facebook page
.
Jill Keppeler reads banned books, and allows (even encourages) her kids to do the same. She's damned proud of that. Follow her on Twitter
@JillKeppeler
or email her at
jillmkeppeler@msn.com
.
---
Catch up quick