Posts By Category
Posts By Location
Upcoming Events
February, 2016:

Friday, February 20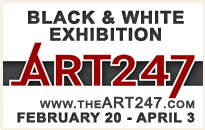 March, 2016:


Advertise Your Event on ENP!
More info here
Sunday, September 20, 2015
We're just back from the Buffalo Museum of Science, and the boys have science on the brain.
(Well, Sam does. Jimmy has music on the brain, which is nothing new.)
It was the museum's annual Bubblefest, and the smell of soap suds was everywhere. Jim danced nearly the entire time in the bubble dance room (with techo music and special lighting); Sam was surrounded in a giant bubble and watched a frozen bubble (by way of liquid nitrogen or dry ice) demonstration. And we all learned about the principles of surface tension and bubble science in the Bubble Mania show presented by Doug Rougeux. Much fun was had. (And I highly recommend it.)
It's always interesting to see what attracts the kids on any given visit. Jim makes a beeline to anything involving water. This visit, Sam wanted to look in on the "Rethink Extinct" exhibit, because his interest in "Jurassic Park" has extended to a fascination with dinosaurs and paleontology in general. We studied the skull of a Tyrannosaurus Rex and the skeleton of a triceratops, played at a simulated dig site and discussed why the dinosaurs (and other creatures) are extinct.
We eventually wound up on the third floor in the "In Motion" exhibit, his favorite, where we played with the fluid dynamic simulator for a time, then visited the Makeshift lab area, which on this day was full of children experimenting with different ways to blow bubbles and playing at a kiddie pool full of bubble solution whipped to a froth with the addition of air.
I watched my younger son, my blue-eyed, couldn't-get-blonder-or-paler, inquisitive little scientist wanna-be … and I thought about him getting older, tinkering around like he loves to do, and building something out of spare parts.
Some sort of gadget. Maybe … a clock.
I thought about him laboring over it, tweaking it, beaming with pride when it finally worked.
I thought about him proudly taking it to school to show a teacher.
And I can't even imagine him getting in trouble, let alone getting arrested and led off in handcuffs for that act.
This, my friends, is where we need to check our privilege. We think to think about why we call one inquisitive boy making a gadget a young inventor, and another, a criminal.
We need to take a hard look about the filters through which we see people, for better or worse, and the assumptions we make.
We need to stand with Ahmed.
***
I wrote last week about my family's experience with the Buddy Walk at past of the Lewiston Peach Festival. On Saturday, we'll be taking part in another family tradition, although one that's not quite so long-standing.
The Step Up for Down Syndrome Walks will take place the morning and afternoon of Sept. 26 at Coca-Cola Field and Canalside in Buffalo. Team Jimmy will be 25 people strong (we have T-shirts this year), so if you see us in our navy and green, give us a wave.
+Jill Keppeler stands with Ahmed. Follow her on Twitter @JillKeppeler or email her at jillmkeppeler@msn.com.
---
Get breaking news delivered.