Posts By Category
Posts By Location
Upcoming Events
February, 2016:

Friday, February 20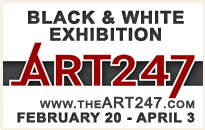 March, 2016:


Advertise Your Event on ENP!
More info here
Sunday, August 2, 2015
I am a bad columnist.
Between one thing and another, I absolutely, positively, blew off my deadline for this column Saturday and only remembered while chatting with my mom Saturday evening here in my small Cattaraugus County hometown.
So now I'm writing at an unfamiliar computer, in a very familiar place, here in the home where I grew up, all those years ago.
It's … strange.
Due to competing family events, the Keppelers split up for this weekend, my husband and younger son attending to one commitment while Jim and I are here. It's also strange to be spending some quality time with my eldest; one-on-one time with either son is rare, these days.
But it's good.
Sam tends to hit me with deep philosophical questions at random moments. (He's particularly fond of puzzling over the motivations of Darth Vader, or Sauron, or random Marvel or DC villains, these days. He's an evil overload in the making, is Sam.) Jim is both simpler and more challenging to connect with.
We packed a picnic dinner and spent a few hours at the playground behind the school I attended as a child. (I got the Jim side-eye when I told him this, the one that eloquently expressed disbelief that I, a mommy, was ever a child.) We ate, and talked, and I thought to myself about how much I don't even realize I miss the hills of Cattaraugus County when I'm not there.
He's fond of knowing his schedule. I probably had to list the agenda for the weekend about 50 times. He considered it, then asked again. I don't know if he hopes it will change, or just likes to be sure, but I generally oblige … to a point.
We discussed the meal. I acknowledged that there was no grilled cheese, his favorite, but that turkey and cheese and crackers and green peppers would have to do. He clearly thought I was holding out on him, but accepted it.
We spent some time on the swings, and he tried out a few of the slides. I scanned the area behind the elementary school, memory filling in the playground equipment I remember … the metal slide that hit amazing temperatures on hot days, the climbing apparatus that doubled as a "spaceship," the monkey bars that are so very tall in memory, the "merry-go-round" that was so much fun and the idea of which scares the heck of the so-called responsible adult I am now.
How did we survive the '70s and '80s again?
As I considered this, Jim surprised me. He's mostly fond of the swings and the slides at playgrounds, but as I watched, he decided to try to climb a particularly strange-looking metal structure, a route that wasn't nearly as simple as the steps he'd been using. I've never seen him try to do this before. Sam is the daredevil in this family.
I stepped forward to discourage him.
And then, those tall metal monkey bars in my memory, I stopped.
He made it far further than I expected before asking for assistance. I didn't even know he could make it that far. I obliged, and followed him off to the swings again.
And as we headed back to the house where I grew up, along those sidewalks I walked as a child, I thought about growing up, and moving on, and letting go.
---
If your kids are as obsessed with fire trucks as Jim is (that's pretty obsessed), I suggest checking out the Touch-A-Truck event from 11 a.m. to 2 p.m. Saturday at Old Falls Street in Niagara Falls.
Fire trucks, other emergency vehicles, maintenance vehicles and more will be available for children to get an up-close look. The event is free. Other activities, a bounce house and refreshments will also be available.
The Stuff-A-Bus food drive for Community Missions of the Niagara Frontier will also take care during this time, so be sure to take a non-perishable food item to donate. For more information, visit
FallsStreet.com
.
+Jill Keppeler grew up in Franklinville, Cattaraugus County. She still likes to visit. Email her at jillmkeppeler@msn.com or follow her on Twitter @JillKeppeler.
---
Get breaking news delivered.