Posts By Category
Posts By Location
Upcoming Events
February, 2016:

Friday, February 20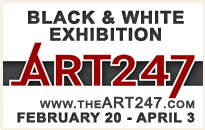 March, 2016:


Advertise Your Event on ENP!
More info here
Monday, July 20, 2015
Mike White
This is an open letter to Third Ward Lockport City Common Council Member Kathryn J. "Kitty" Fogle that verbally accosted one of my family members after the Common Council meeting held this past Wednesday night. Mrs. Fogle, you should resign and do it now before the City gets further embarrassed by this continued pattern of behavior that may someday escalate into something much worse.
After a somewhat difficult day, as a result of two resolutions passed by the Common Council to cut the Treasurer's salary and a referendum to go to the voters this fall to reduce the duties of the Treasurer, I think you can understand why we were feeling a little bit down. We had many great supporters in attendance with us that evening at the meeting that displayed nothing but positive energy to our cause, not once showing any rude behavior, and accepted the Council's decision reluctantly in a very professional manner. This is when the totally unexpected took place.
I invited a group of people to join my wife and myself for a bite to eat at a local restaurant when I received a disturbing phone call from one of my family members. She urged me to get to the place we were going to as quickly as possible. I could sense by the tone in her voice and by her words that there was an unexpected incident taking place. Upon arrival, and because we were held up talking to someone in the lot at City Hall, when we arrived nothing was going on outside the place so we I hurried inside.
I was immediately informed that the incident had just ended. I was told, and the story was confirmed many times over by the group inside, that my family member was followed all the way from City Hall to the restaurant by Mrs. Fogle. Upon further questioning, I was told that the individual pulled up next to the family member diagonally. My family member was rolling up their window with the intention of going inside while Mrs. Fogle was rolling hers down in an attempt engage my family member. There was also another family member in the vehicle with the one that was approached. Apparently Mrs. Fogle was bound and determined to have a discussion; her topic was about what happened earlier at City Hall.
The family member tried to inform this person that they had a very difficult day and that they were in no mood to discuss what happened. My family member told the Council member "are you kidding me, that's my brother, and this is a very difficult moment." You would think that any rational person, given the events of what happened earlier that evening, would have displayed a little more respect and compassion for this family member. It's actually hard to believe that this incident took place especially since this family member assumed they are friends. My family member simply did not want to broach the subject at this time. Period, the end. She said "I don't want to talk about it." They had words at which time Mrs. Fogle spewed out a choice expletive word from her vehicle followed with the finger signal that matches up with the words that go along with it. I am not kidding you. Mrs. Fogle then sped out of the lot in disgust. This displayed a total lack of professionalism. My family member has had a very difficult time with this and has not slept the last couple of days.
If you know me and my family, you know that we are normally a very respectful and passive bunch. You would also understand that under most circumstances, we would just let this go. Not this time, oh no.
As far as I am concerned this is the last straw and this type of behavior will not be tolerated any longer. Public officials need to understand that they work for the people and that the people are not subservient to them. This this type of conduct is totally inappropriate for anyone holding elected office.
The bottom line is that this administration takes this matter seriously and moves quickly to remove this person from office. It simply cannot be tolerated and quite frankly I am sick of it! "Council person Fogle, you have an opportunity here to do the right thing and resign now. Take the lead on this one and show this City by example that your actions are stronger than your words. Then and only then can I and my family feel confident that you are truly sorry for your actions." There is a statement posted in my office that has been there for quite some that I remind my staff of frequently when others lose respect for people. It says: We have to fight to do the right thing. We will fight to the end on this one; get it done!
— Michael E. White is treasurer of the City of Lockport
---
Get breaking news delivered.