Posts By Category
Posts By Location
Upcoming Events
February, 2016:

Friday, February 20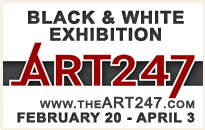 March, 2016:


Advertise Your Event on ENP!
More info here
Monday, July 20, 2015
ENP STAFF REPORTS
news@eastniagarapost.com
---
Kirsten Gillibrand
WASHINGTON, D.C. — New York's junior senator is advocating for gun trafficking legislation "aimed at cracking down on the daily flow of illegal guns on our nation's streets."
Kirsten Gillibrand authored the bill along with Republican Sen. Mark Kirk of Illinois. The Hadiya Pendleton and Nyasia Pryear-Yard Gun Trafficking & Crime Prevention Act of 2015 would make gun trafficking a federal crime and provide tools to law enforcement to get illegal guns off the streets, away from criminal networks and street gangs, and to prosecute those who traffic firearms.
According to the most recent data from the Bureau of Alcohol, Tobacco Firearms and Explosives (ATF), 8,539 firearms were recovered and traced in New York State in 2013. Of those, nearly 70 percent came from out of state. In 2013, 331 weapons recovered in New York State came from Georgia alone. However, there is no federal law that defines gun trafficking as a crime.
The Hadiya Pendleton and Nyasia Pryear-Yard Gun Trafficking & Crime Prevention Act of 2015 establishes gun trafficking as a federal crime and also cracks down on bad gun dealers. Sen. Gillibrand, a Democrat, has been working on gun trafficking legislation since 2009, and similar bipartisan legislation she introduced received 58 votes in the United States Senate in 2013 – just two votes shy of breaking a filibuster.
"Month after month, year after year, illegal guns tear apart communities across New York and our country and yet there is not a single federal law defining gun trafficking as a crime – enough is enough," said Sen. Gillibrand. "Senator Kirk and I are introducing this bipartisan legislation to crack down on the flow of illegal guns and to give law enforcement the tools to prosecute gun traffickers and their vast criminal networks. We can stop the flow of illegal guns and save innocent lives."
"The trafficking of guns have led to more than 1,300 shootings in Chicago this year," Sen. Kirk added. "In honor of Hadiya Pendleton, we owe it to future generations to put an end to the gun trafficking that plays a huge role in the senseless violence that is taking lives in Chicago and throughout the country every day."
New York Attorney General Eric Schneiderman supports the bill, saying, "We need stronger federal penalties for gun trafficking that will empower our law enforcement officials to bring more criminals to justice. I applaud Senators Gillibrand and Kirk for introducing the Gun Trafficking Prevention Act of 2015, which will keep New Yorkers—and all Americans—safer from the scourge of illegal guns."
Under current law, there is no criminal statute specifically prohibiting trafficking in firearms. Instead, prosecutors rely primarily on laws that prohibit making false statements in connection with the purchase of a firearm. These are "paperwork" violations with penalties too low to be effective law enforcement tools. The result is that none of our laws are directly focused on preventing someone from one state from driving to another state with stricter gun laws, parking their car in a parking lot, and selling hundreds of firearms out of their trunk.
The Gillibrand-Kirk bill is named for two gun violence victims. In January 2013, Hadiya Pendleton, a 15-year-old student at King College Prep in Chicago, was killed when shots were fired into a crowd with the intention of hitting a rival gang member. Two young men, Michael Ward, 19, and Kenneth Williams, 21, were charged in her slaying. Ward was arrested in January 2011 on a gun charge but received probation after pleading guilty to unlawful use of a weapon. Pendleton had no arrest record and was considered an unintended target. In 2009, 17-year-old honor student Nyasia Pryear-Yard was shot and killed by an illegal gun while with friends in Brooklyn. Witnesses said that the shooting appeared to be a response to a man shouting gang epithets from the stage.
The proposed law would empower local, state, and federal law enforcement to investigate and prosecute gun traffickers and their entire criminal networks, including gangs, cartels and organized crime rings. Specifically, the bill will make it illegal to do the following:
Sell or otherwise transfer two or more firearms to someone whom the seller knows, or has reasonable cause to know, is prohibited by Federal, State or local laws from owning a firearm (e.g. felon, convicted domestic abuser).
Purchase or otherwise acquire two or more firearms if the recipient knows, or has reasonable cause to believe, that such receipt would be in violation of any Federal, State, or local law (e.g. if the recipient is a prohibited owner).
Provide false information on a Bureau of Alcohol, Tobacco, Firearms, and Explosives firearms transaction record form.
Knowingly facilitate the above actions.
The bill establishes harsh penalties, including a maximum prison penalty of 20 years for the above infractions. The penalty is further increased by five years for the organizer(s) of the trafficking ring, and conspirators face a maximum penalty of 20 years. The legislation also calls upon the Sentencing Commission to substantially increase the penalties for trafficking when committed by, or in concert with, members of gangs, cartels, organized crime rings or other criminal enterprises.
The bill is endorsed by several groups, including Everytown for Gun Safety, Third Way, Brady Campaign to Prevent Gun Violence united with the Million Mom March, Americans for Responsible Solutions, New Yorkers Against Gun Violence and Harlem Mothers Save.
---
Get breaking news delivered.