Posts By Category
Posts By Location
Upcoming Events
February, 2016:

Friday, February 20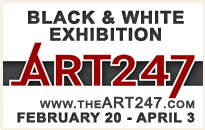 March, 2016:


Advertise Your Event on ENP!
More info here
Saturday, July 11, 2015
From frog legs to cannoli cones, the Taste of Lockport had it all.
Jay judges a Buffalo-style frog leg from
Mericana
at the Taste of Lockport.
(PHOTOS BY HEATHER N. GRIMMER / ENP STAFF PHOTOGRAPHER)
The 2015 Taste of Lockport couldn't have been on a more beautiful day. I was honored to be selected as one of the judges for the participating restaurants and food trucks. Food trucks? In East Niagara? Don't be ashamed, I didn't know they existed either. This week's culinary adventure will take you through my experiences at the social event of the season.
Let's talk about those food trucks. I approached the first one with one eyebrow raised. The menu was spectacular and innovative. I was floored when I asked where the truck was from and the nice young lady said "The Great Foodini is located in Ransomville, NY." I looked at the menu again and I almost said "give me one of everything" but I settled for their signature Buffalo Chicken spring roll and a pulled pork sandwich. The freshly prepared items were out promptly and I took one bite of the spring roll, which resembles a Pizza Log, and proclaimed "This is Rock & Roll." I don't even know what that means but the words came out of my mouth and that's the first thing that came to mind. The crispy shell gave way to tender chicken that seemed to be marinated in Buffalo hot sauce. It was hard to put the roll down, but the pulled pork was calling my name. One bite of Foodini's sandwich sent me over the edge. It had a deep flavor, almost as if it was slow cooked on the famous Chiavetta's Chicken grills. I would have given the sandwich two thumbs up but it was impossible to do while holding it and taking another huge bite.
The second food truck I visited was called Seas the Day. I can't turn down a good pun, so they automatically hooked me. Here was another menu that seemed pretty awesome. I really wanted the Coconut Shrimp but I went for the Bang Bang Chicken and the Fried Corn Nuggets. The chicken was an absolute bargin. They gave me about a half pound of fried chicken for four dollars. It was covered in a sweet and sour chili sauce that was so addictive, it bordered on drinkable. The Fried Corn Nuggets were bizarre but probably one of the most delicious items I had at the festival. Imagine a donut hole sized ball of cream corn that was deep fried. Full or not, I finished the entire plate of those corny little guys. As I sipped their refreshing Peach Smoothie and looked down the street at the crowd of thousands of people that were lined up at various vendors I couldn't help but notice all the smiles. Everyone seemed as happy as I was and it seemed appropriate that this family friendly event was being held on our nation's birthday weekend.
Next up was one of Lockport's best-Donna Eick's Restaurant Café. I wanted something lighter so I opted for her Grape Salad and a Slider Hamburger. I justified the "something lighter" by falsely convincing myself that all slider burgers are tiny little things. Donna's version of the American classic was perfectly cooked and topped with sautéed onions that melted in my mouth. It was a fine example of what a slider should be. I then turned my attention to the grape salad. It was covered in cheese, drizzled with a sweet balsamic, and topped with grapes that were each cut in half. It was a refreshing side dish that prompted me to check Donna's café hours so I can find out when I can order a full sized version.
Now it was time for me to judge some categories for the event. I saw so many amazing items pass by the table that I was making a mental checklist of places I need to visit this week. The most beautiful example of a sandwich was placed before the judges. It was from Canalfront Sandwich Shop in Lockport.
It had picture-perfect grill marks on the bread and when I asked about it I was told it was an Egg Salad Sandwich with bacon and melted cheese. I unfortunately wasn't a judge in the sandwich category but I put the Bacon Egg Salad, which you will find on their menu as "the Big Z," on my "must-have" list. I did have a chance to try a number of amazing items including Mericana's frog legs. They were as good as any chicken wing I've had.
Molinaro's canoli cones caught everyone's attention.
The next item that walked past me was an ice cream cone covered in chocolate chips. I pouted a bit when I realized I wasn't judging the dessert category either but I asked where it came from. I was told it wasn't an ice cream cone, it was a giant chocolate chip cannoli in a waffle cone from Molinaro's in Lockport. I already consider Molinaro's to be the place to go for the best cannoli, this cone idea will haunt my dreams until I have one.
This year's Taste of Lockport will go down as one of my favorite summer events of 2015. The perfect weather and the delicious food paired well with the vendors that worked tirelessly to make sure the lines moved fast and the people got their food hot. Everyone seemed organized and I applaud all the participants.
I did make my own list of winners, in categories I absolutely and totally made up on my own. So without further ado, here are my choices for the F.I.T.R.A. (Fork In the Road Awards):
The "Prettiest Sandwich I've Ever Seen" award: Canalfront Sandwich Shop's Big Z
The "I Would Mug You and Take This From You if I Saw You Walking With This Down the Street With It" award: Molinaro's chocolate chip cannoli cone
The "How Have I Lived My Life Without Knowing You Existed" award: The Great Foodini Food Truck
The "How Can You Be Healthy and Delicious?" award: Donna Eick's Grape Salad
So there you have it folks, the 2015 Taste of Lockport was an absolute blast. I look forward to next year's and I look forward to visiting the many, many restaurants that participated.
Was there something you liked at the Taste of Lockport that you think Jay should hear about? Jay Berent can be reached at jayberent@gmail.com.
---
Get breaking news delivered.