Posts By Category
Posts By Location
Upcoming Events
February, 2016:

Friday, February 20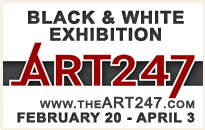 March, 2016:


Advertise Your Event on ENP!
More info here
Thursday, July 23, 2015
With exactly five weeks left until the end of August, it is turning into cram time for my list — although I didn't realize this until right now. This week I have spent a lot of time researching the different things on my list and trying to find the best way to accomplish them all without breaking the bank. The bigger checklist seems like it can get very expensive if I wasn't paying attention.
This week I did not do anything on my list. I looked up everything, and I started planning for my upcoming trip to go see Shinedown. I have been waiting to go see Shinedown for over three years. It isn't that they didn't come to town, they did. They came to Niagara Falls three years ago, but it was only days after my stay in a safe house with my son after my abuser was finally arrested and I began the process to turning my whole life around, and it has been a success.
In the last three years I have embraced my education to the max. I left my ex and my first step was to find a safe place to live with my newborn, my second step was to get back into school.
When I met my abuser I was a full time student, working full time to help my assistant manager, by taking on her hours so she could work through a hard time she was having within her family, and holding a part time, seasonal job at Spirit Halloween. Not too long after I was dismissed from school, I left my job at spirit, and had a falling out after a car accident at my other job.
The car accident I was in destroyed the idea of living a normal life. Now even four years later, I am still dealing with the after math as new symptoms from the degeneration of my discs appear and take out other things I thought I could do, and still I refuse to call it quits.
I went back to school as fast as I possibly could manage, and graduated from Niagara County Community College and then transferred to Buffalo State where I maintain a higher and higher GPA with each semester and continue to stay on the Dean's List. I will graduate Buffalo State this coming Spring, or Fall if I decide to take extra classes. I am 95 percent sure I will be continuing for my master's degree.
This week has been preparation for the upcoming event of my dreams, and I cannot explain how completely happy I am to be conquering this milestone of my life.
This week has been about reflection for me, and bringing peace to my nerves that seem to being trying to jump out of my body in excitement. I do not think anyone can truly understand how much this upcoming event truly means to me. This year is the year, and I have a team of people, that continues to grow, standing with me to reinforce it. Vanity Violence is genuinely going to take over my brain in a way it never has over the last three years of me creating, organizing, and planning for it.
Anticipation to the max.
I have been defined as positive and proactive. I will never forget those words. This summer is about being proactive and positive. Negativity can so easily seep into your thoughts and take each thought and dream out as if it were target practice. Never give up on your dreams, and certainly don't forget to stop and figure out what those dreams even are. This whole bucket list has been a checklist to fulfill the dreams for the summer, and make this a summer I will never forget.
This is the summer I became myself to the core; the summer I adopted a new kind of strength, and fortitude. The summer I took a deep breath and decided to live.
Next stop. Shinedown.
At the end of the summer I will be attending an event called Wild Women Unite, in Grand Island. I bet you cannot guess what we will be doing. Inexplicably, and conveniently a lot of the things on my bigger checklist are going to be accomplished at this event, so don't lose hope yet!
I still have many weeks to go to town on this list.
+Jessica Cassick believes she can fly, and touch the sky. She thinks about it every night and day. You can contact her at jessica.cassick@eastniagarapost.com.
---
Get breaking news delivered.