Posts By Category
Posts By Location
Upcoming Events
February, 2016:

Friday, February 20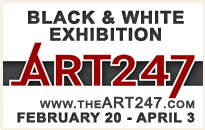 March, 2016:


Advertise Your Event on ENP!
More info here
Saturday, June 6, 2015
Tom's Diner vs McDonald's
I feel the need to start this review out with a joke. I want to give you a chuckle because things will get very serious, very quick.
How does a beaver keep track of how many trees he cut down?
He keeps a log.
Alright folks, now that the chuckles are out of the way, let's get down to the business of breakfast. This week's culinary mission was to sample the infamous McMuffin from McDonald's. What restaurant in East Niagara is McMighty enough to take on the golden arches? Tom's Diner, located right on Main Street in downtown Lockport, is our hometown hero.
I walked into McDonald's and quickly noticed the sleek new look. It's been a while since I've been here. Gone are the playgrounds, absent are the familiar cartoon characters. In their place are Starbucks looking tables & chairs & fancy flagstone. I was impressed with the updates and I was actually eager to see what else had changed.
I approached the counter and the cashier just stared at me. There was nobody else there but we just kind of looked at each other until I broke the ice and said "Um, hi. I would like to place an order." She nodded and asked what I wanted and I pointed to the menu and said the McMuffin meal please. "Huh?"
She said and continued to stare at me. "Um…is it still called a McMuffin, I'd like the meal." She then followed my pointed finger in the direction of the menu and said "Oh! Yeah yeah, ok." I ordered it with sausage on an English muffin, added some hotcakes, and promptly swiped my debit card to complete the transaction. The card didn't read after the first swipe so she grabbed it out of my hand and said "Oh, I know a trick! Watch this". For some reason, unbeknownst to me, she took paper out of the register, wrapped my debit card in it like it was a middle school note and began swiping the paper-card hybrid through the machine. The paper crumbled immediately but that didn't stop the ambitious cashier. She swiped it a half dozen more time and her frustration grew with each swipe. I finally decided to step in when I noticed a bead of sweat on her forehead. I calming, and softly, said "Please stop doing that." She looked up and disregarded my request as she gave it one more vigorous swipe. I requested again that she stop and when I noticed she was going for another swipe I reached over and took the card from her clenched fist. I slowly unwrapped the origami creation, took my card out, and slowly swiped it through the reader. She smiled and said "Oh look at that, it worked!" I took my receipt and waited at the pick-up counter for my food.
Eight minutes seemed like a long time to wait for my sandwich but that's how long it took for the kitchen staff to get my meal together as I watched. The process didn't seem that complex, it looked like they took everything out of bins. When I finally was given my meal I couldn't help but laugh. The hotcakes were in an enclosed plastic container with a clear lid. Almost half of the hotcake was on the outside of the container. I was puzzled because I watched the cook put them in the container and I watched him close it. I was bewildered how he didn't know the food was making a getaway. Maybe at that point I should have followed Mr. Hotcake's lead and ran for the door, but I didn't. I sat down and unwrapped the sandwich, and picked up the potato cake that came with the meal. It felt cold to the touch but how bad could it be, it's fried potatoes from crying out loud. I took one bite and literally found out how bad it could be. The cold potatoes had a lard-like texture from the old grease that adorned it. I promptly discarded the rubbish and turned to the sandwich. I audibly sighed as I went in for a bite, wondering what Mc'horrors awaited me between the buns. It actually wasn't too bad. I took a few bites and nodded in approval at the warm fluffy eggs and tasty sausage. The muffin itself was rather bland and the butter had a slight chemical taste to it that seemed weird, but it wasn't the disgusting monstrosity that I was expecting.
My next trip was to Tom's diner. Tom's seems to be the place recommended most in the emails I received lately. I really wished I would have come a little later because the menu at this diner looks fantastic. They have classic diner lunches and dinners, including a meatloaf sandwich. I ordered the "Breakfast Sandwich" for $5.95. It comes with, an egg, cheese, your choice of meat on a bagel or English muffin, and a side of home fries. I opted for the sausage and muffin so it would match the competition.
I took a moment to look around the place and realized it was pretty cool inside. There are actual drawings on the wall. There was a larger than life Babe Ruth, with a matching large belly. There was The Fonz from Happy Days giving me his trademark smirk. The old-fashioned diner counter was full of chit chatters and I could tell that this was a weekly pilgrimage for a lot of these folks. The moment my food was brought to me I realized why there were so many people here.
Let's start with the potatoes. I don't even feel comfortable calling them potatoes because it sounds too ordinary for the delicious mound of home fries that tasted so good, I shook my head in disbelief. The outside had a griddle crisped red coating of ingredients so tasty, the recipe belongs locked in a vault like the infamous secret KFC list of ingredients. I didn't need any salt or condiments for these golden nuggets of goodness. I decided to turn my attention to the sandwich before I got too full. After two bites I declared out loud "Now this is how you make a sandwich". It was hot, full of flavor, and the cheese was a nice creamy contrast to the egg that had the perfect diner fluff.
The only disappointment, and it came after I left, was that I never figured out who this Tom guy was that opened a diner. I know this much about him; He single handedly whooped Ronald McDonald's McButt.
+Jay Bérent can be reached at jayberent@gmail.com.
---
Get breaking news delivered.