Posts By Category
Posts By Location
Upcoming Events
February, 2016:

Friday, February 20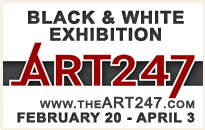 March, 2016:


Advertise Your Event on ENP!
More info here
Saturday, May 16, 2015
I have the answer to the question. You know the question I'm talking about, the one that you probably uttered this week: What do you want for dinner? If you're like me, the response I hear most often runs along the lines of "I don't know" and "whatever you want." This week's culinary adventure takes us to a place so unique, so spectacular, that I would go so far to call it home to one of the best menus in Western New York. Steak Stone & Sushi is what you want for dinner.
"But I don't like sushi." That's the response I hear most often when I begin talking about this restaurant. That's fine, the sushi is absolutely delicious, but it isn't even the highlight of the menu. "Nah, I don't like Asian food". That's fine too, in fact, the best item on the menu surpasses even the finest steakhouses I've ever frequented.
A steakstone, and the dining experience, is described on their menu "Our stones are heated to 800 degrees and then seasoned with pure Himalayan salt that contains trace minerals known to enhance well-being and alleviate ailments. Entrees are delivered to your table, sizzling with aroma, and seared for your dining. Immediately begin cutting bite-sized pieces and let them rest on the stone for a moment until cooked to your perfection. Steakstone is oil free, natural, healthy, and lots of fun. Each bite from start to finish will be hot, juicy, and delicious."
We started our dinner with the Filet Mignon stone entrée. It was reasonably priced at $21.99 and it included a choice of two sides. The steak came out sizzling as described and the filet cut was flawless.
The steak literally cooks as you cut it. Within seconds, you can prepare each piece to your wellness liking. The tender pieces of steak were seasoned by the Himalayan salt and they needed no additional seasoning. The two side dishes adorned the plate next to the steakstone and they did not disappoint-The fried rice and fresh vegetables balanced the plate nicely.
Our second entrée was the Mango Chicken. Was modestly priced at $12.99 and it included a miso soup or a small salad. The fresh vegetables in the dish were so crisp and colorful, I'd swear they were picked that morning. The chicken and mango pieces were stirred throughout and were bathed in a sweet sauce that even the pickiest eater would enjoy.
I took a moment to look around the modernly decorated restaurant and I noticed the gentleman at the next table ordered the pineapple rice. How did I know it was the pineapple rice? It was served in an actual pineapple. Now, I certainly wasn't disappointed in my entrée selections but I was extremely envious of his experience. I also noticed that there was a nice mix of people and the tables were filling up. Everyone, from the suit-wearing workers enjoying a happy hour to the family at the next table that matched my t-shirt and jeans, looked comfortable and I was impressed that one of the best steaks I ever had could be enjoyed in an environment that didn't seem snooty.
I put aside my distractions and began concentrating on the Scorpion Roll I ordered. Yes, you read that right but it's not what you think. A Scorpion Roll is fully cooked sushi filled with tempura breaded shrimp, avocado, and cucumber. It's topped with crab meat and a spicy sriracha sauce and a sliced jalapeno pepper. This crowd pleaser could, and should, be shared as an appetizer during your visit. It is the perfect sushi for the beginner or first-timer, because it doesn't include any raw fish, and it is a deliciously unique experience for the seasoned sushi diner.
Steak Stone & Sushi is located at 5772 S. Transit Road in Lockport. They offer daily food and drink specials, and their Sunday "$6 bottomless Mimosa" served between noon and four is on my radar, as is the pineapple rice. The food here is by far some of the best in Western New York, and the staff is friendly and actually quite fun. Our waiter, Lee, offered up a double Fonzie from Happy Days styled thumbs up when we ordered a steakstone. That's exactly the rating I give this restaurant, two Fonzie thumbs up-It doesn't get better than that.
+Jay Bérent once drove 349 miles just to get a Sonic cheeseburger in Columbus, Ohio. He is looking for the best burger in East Niagara to save a bit on gas. He can be reached at jayberent@gmail.com.
---
Get breaking news delivered.