Posts By Category
Posts By Location
Upcoming Events
February, 2016:

Friday, February 20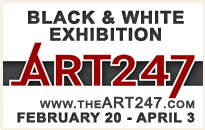 March, 2016:


Advertise Your Event on ENP!
More info here
Saturday, May 2, 2015


Bye's Popcorn vs AMC Theater
When I walked into the AMC Theater in Amherst the workers didn't seem shocked when I said "I'm just here to get popcorn." In fact, they let me walk right past the ticket counter with no questions asked. Perhaps it's a regular occurrence or perhaps price of the $7.00 medium popcorn encourages the management to welcome walk-ins.
Movie theater popcorn seems to have set the standard for popcorn. Some historians say the salty treat has been served in theaters across America ever since a street vendor named Julie Braden convinced Kansas City's Linwood Theater to let her set up her popcorn stand in their lobby and the idea spread like wildfire. AMC's version is served in a very tiny bag and the customer is permitted to add their own butter from a pumping station set up at the counter.
The popcorn at AMC had a nice crunch and it seemed somewhat fresh. The "butter" topping didn't really taste like butter at all, it was more like an oily coating that simply was there to ensure the extra salt I had to sprinkle over the bag would stick to the popcorn. Mixed emotions filled the air as I enjoyed the popcorn and had to come to terms with the fact that I just spent seven dollars on a medium bag of popcorn.
Our second stop in search of the area's best popcorn took us fifteen minutes outside of Lockport to Olcott, NY. Bye's Popcorn is a little roadside stand that almost looks like a hut. Bye's is located on the side of the road one minute from Olcott Beach on Rt. 78. Today the shop opened at 1pm and I was just on time. Also on time, was the line of cars that began pulling up behind me. Even a FedEx truck made the pilgrimage for the white gold being sold from the vintage stand.
Bye's has been serving popcorn in the area since 1923 and they have been at their current location for almost 75 years. To say they have a following is an understatement. The line got longer and longer as I watched and it had only been five minutes. The workers quickly opened up the windows and began serving customers from the antique-looking popper. I asked the worker named Jericho if he's worked there long, he looked at his watch he said, "It's my first day. I have been working here for six minutes." I ordered a large popcorn for $3.50 and it was popped right in front of my eyes and scooped into an impressively sized bag.
To say this is the best popcorn in the area doesn't do it justice. Bye's is the best popcorn you'll ever try. The only way I am capable of describing the popcorn in a manner that a true Western New Yorker would understand is as follows: It's the Paula's Donuts of popcorn. This little stand doesn't drizzle butter over their popcorn, they simply pop it and serve it. I have no idea how they managed to get so much flavor on to every salty, crunchy, and addictive piece. In their almost century-long venture into the popcorn business, Bye's has mastered their craft.
In the end, there's really no comparing the AMC movie theater popcorn to Bye's. For half the price at Bye's you get a bigger bag of a product that is by far superior. With the beach, a large park, a boardwalk full of quaint shops, and a small carnival-like amusement park one minute from Bye's popcorn I cannot imagine this destination not being on anyone's weekend road trip. The drive alone gives you a tour of some of Niagara County's fresh roadside produce markets and wineries. My advice-skip the movie and make the drive. The bag of Bye's popcorn may not last through the afternoon but the memories will stick with you for quite some time.
+Jay Bérent
is the
colonel
kernel of food at East Niagara Post. He does some other stuff, too. Email your food thoughts to
jayberent@gmail.com
.
---
For instant access to East Niagara Post's YouTube videos, social media feeds and more,