Posts By Category
Posts By Location
Upcoming Events
February, 2016:

Friday, February 20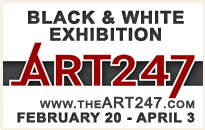 March, 2016:


Advertise Your Event on ENP!
More info here
Thursday, April 23, 2015
This past Thursday and Friday evening, I had the opportunity to see the performances of "The Musical Adventures of Flat Stanley, Jr.," by the Emmet Belknap Drama Club. Under the direction of Kelly Tokash, this group of fifth- and sixth-graders generated quite a few laughs among the sell-out audiences. (Note-- Saturday's performance was also a sell-out)
The cast and crew of "Flat Stanley"
poses
for a photo. (CONTRIBUTED BY
KELLY TOKASH)
The plot of this musical is the story of Stanley Lambchop, who wishes upon a star to "go on an adventure, travel the world, and do something that's never been done before." When he is flattened by a falling billboard (with help of a fairy), he is able to fulfill those wishes by sending himself through the mail. He is courted by a Hollywood agent, stops an art thief in Paris, and makes a movie in Hawaii before returning home to his family.
With a cast and crew of over 70 children, these kids put on a terrific performance. One needs to keep in mind all the performers are 10-12 years old. They do not let their youthfulness limit their thespian ambitions. In fact, it may have been this exuberance that allowed them to deliver such outstanding performances. Even when they missed or flubbed a line, they recovered well, continued, and even got a few extra laughs from their recoveries.
The lead character of Stanley is played by fifth-grader, Ethan Koplas. Ethan is the son of Palace regular Geoff Koplas, and the youngster is following right along in his father's footsteps. Apparently, Ethan was feeling under the weather the week of the show, so much as to lose his voice. During Thursday night's performance, he was likely not feeling up to par, yet he gave everything he had. His singing suffered a bit for it, but he did not back away. He delivered a solid performance.
For Friday's show, Ethan was feeling much better than the night before; at least it appeared that way from the audience. His singing was stronger and he was hamming it up for more laughs in an already hilarious show. Toward the end of Friday's performance, he flubbed a line, but rolled with it, extending his ad-lib to encompass the following dialogue.
Jessica McClain (6th grade) played Mrs. Cartero, the mailwoman who gave Stanley the idea of traveling through the mail to adventures around the world. She has a beautiful singing voice and recited her lines with emotion befitting the role. All these leads were worthy of their roles.
Stanley's parents, Mr. and Mrs. Lambchop are played by sixth grader, Jackson Doran, and fifth grader, Allison Gueli. Jackson plays the father figure with a swagger and fits the part. His self confidence gives him the air of authority befitting a parent. Allison is quite the singer for her age. She too has the bearing of someone much more mature as she played the part of Stanley's mother. But it is her singing that pulls the audience to the edge of their seats. Her trained voice resonated throughout the theater. She has a singing voice that is still blossoming and will only become richer as she gets older.
Fifth-grader, Ben Seilski, portrayed Arthur Lambchop, Stanley's younger brother. His shining moment was when he had to decide whether to save his brother when he was flown as a kite, or whether to ride the bus with the cool kids. After some contemplation, he made his choice. I mean, it was the cool kids. What else could he do?
With comedy, timing is everything. While there were a few stumbles, these children gave the performance of a lifetime, hitting their cues and playing off each other like old pros. As I stated at the beginning, it behooves us to remember exactly how old they are. This group of kids will be displaying their talents on the Lockport stage together for the next six or seven years. They can only get better.
As they learn each others' idiosyncrasies and gain a deeper level of comfort with each other, the drama club of Emmet Belknap will become the drama club of North Park and Lockport High School. They have a bright future ahead of them. We will have the honor of watching them hone their craft and be entertained with their fantastic productions.
I applaud Kelly Tokash and her group of mentors in the drama club program for pulling the innate talent from their young charges. They were rewarded with three sell-out shows at the Emmet Belknap Auditorium. Those of us who were lucky enough to see "The Musical Adventures of Flat Stanley, Jr.," were given a real treat. For those of you who couldn't make it, there's always next year. I would suggest buying tickets early.
+Craig Bacon is a regular columnist for East Niagara Post, reviewing books each Tuesday and theater occasionally. Follow him on Twitter at @hippieboy73.
---
For instant access to East Niagara Post's YouTube videos, social media feeds and more,