Posts By Category
Posts By Location
Upcoming Events
February, 2016:

Friday, February 20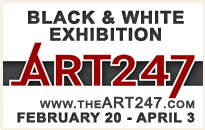 March, 2016:


Advertise Your Event on ENP!
More info here
Wednesday, March 18, 2015
The winter is winding down and we can finally see over top of the snow mountains that guarded both sides of our driveway entrance all winter long. It is much more reassuring to leave the driveway knowing for sure that traffic is not coming instead of just being pretty sure that the coast is clear.
The Bills have actually been more interesting to watch than the Sabres in the month of March and I live for the Sabres. It looks like the tankers will get their wish and the Sabres will finish dead last in the league. I cannot wait to see the expression on people's faces when Tim Murray takes Jack Eichel instead of Connor McDavid. Mark my words, it will happen.
Once the Sabres shut down for a few months, that leaves WNY to its own devices when it comes to entertainment. We actually do a really good job of offering a ton of free concerts, festivals, and fun stuff to do when the weather improves. In WNY, we know how to enjoy the snow and we also know what to do when the snow is gone.
What about Lockport? The Express season is over, but that hardly means that the Cornerstone CFCU Arena will be empty. The Express is starting two new travel hockey programs and the Clarence Mustangs are expanding their hockey presence at Cornerstone as well. It looks like it will be a busy spring and summer at Cornerstone, which is good news for everyone.
What about the rest of Lockport? It seems as though we have become pretty inspired by the Cornerstone CFCU Arena and I would suspect that there will be plenty for Lockportians to do as we bridge the gap between the end of hockey season and the beginning of football season.
The
Lockport Rampage
are already practicing and preparing for another season of semi-pro football. I don't know what you have heard about the Rampage, but these guys are definitely for real. If you want to cheer for a Lockport team while the Express is in its offseason, then get to a Rampage game and watch some very dedicated guys play football.
This spring and summer, let's put a little emphasis on making our city a better place. With the warm weather comes the criminals and maybe this can be the year we let criminals know that they are not welcome here. All it takes is a united community and we used to have that.
When I was a kid, Lockport was not plagued with potholes, gun violence was something that happened once every couple of years and the people of Lockport actually cared about the city. We used to do all kinds of fun things downtown that have all faded away. No one cares anymore and future generations are starting to pick up on how no one cares. That does not bode well for our future.
Every time I convince myself that Lockport is falling apart and maybe it is time to move on, I get drawn back in. I remember this place when it was a great place to live and when we could gather for events and nothing went wrong. I remember being able to walk all around Lockport at night and not even think about having any problems. I remember Lockport towards the end of its glory days and you guys should have seen it back then. It was just awesome.
If you remember what Lockport used to be, then maybe we can work together to bring Lockport back. If we show that we care about our city and each other, then we can work together to help deter crime. We can clean up our streets and we can probably even start fixing the potholes as well. Who knows?
It was impressive to see what a united Lockport could do back when the people actually cared. I would love to be impressed like that again.
David Zucker is a comedy legend and, as I stated in my review, I have nothing but the utmost respect for him.
The broadcast news skit was part of the Dave Allen At Large television show that was broadcast between 1971 and 1976. I remember watching Dave Allen's version of the horny newscaster skit when I was really young.
I have no reason to doubt that David Zucker and his brother Jerry had written their own version of the skit and performed it in 1971. Sometimes, no matter how much research I do for a review, not all of the information is available.
I think it is awesome that David Zucker took the time to respond to my review and I encourage more Hollywood legends to respond to my reviews and just become email penpals. It would be great!
Thank you, Mr. Zucker!
+George N Root III is a Lockport resident waiting to be impressed. His column appears every Wednesday and, in and of itself, is not very impressive.
---
For instant access to East Niagara Post's YouTube videos, social media feeds and more,