Posts By Category
Posts By Location
Upcoming Events
February, 2016:

Friday, February 20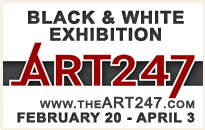 March, 2016:


Advertise Your Event on ENP!
More info here
Saturday, March 14, 2015
Scripts Café vs Panera Bread
This week's culinary showdown is between Panera Bread (1,800 locations) and Scripts Café (1 location). Both restaurants offer a full menu of specialty sandwiches, Panini sandwiches, soups, and salads.
Looking at both menus, one can't imagine being disappointed in any of the selections. There are an overwhelming amount of choices at both locations, but Scripts seems to have the upper hand by offering freshly grilled chicken and a wide variety of wraps. To make things fair, I try to order items that are somewhat similar from both locations and you'll soon discover that one of these places mastered bacon. When I say "mastered" bacon, I mean that every restaurant in America should immediately stop what they're doing, send a chef to Lockport, and get a culinary education on how bacon should be cooked.
The inaugural edition of "Fork in the Road" compares tomato soup and turkey-
bacon sandwiches from Scripts Cafe and Panera. (PHOTOS BY JAY BERENT)
At Scripts, I opted for the "Drewski" with turkey, bacon, avocado, Swiss cheese, lettuce, tomato, and mayo on ciabatta bread. The sandwich came with kettle chips and I added a cup of their tomato basil soup. Since I was on a tight schedule, I called ahead to order and told them it was "eat in" to ensure it was ready when I got there. When I arrived the meal was prepared and ready but it was packed to go with the name "Eden" written on the box. Apparently the worker, Tessa, thought I said my name was "Eden" when I said "eat in." We both got a laugh out of it and it added to the adorableness of this little café. The total price of my meal, with a drink, came to around $9.
The tomato basil soup was served in an actual coffee mug and it was topped with grated cheese. I was told this is their signature item, and I can certainly see why. This soup could go toe to toe with any gourmet restaurant. Each spoonful was accompanied by a string of cheese that magically melted into the cup before my eyes. The sandwich was served on toasted bread that had perfect little Panini grill marks on it. The veggies were fresh — incredibly fresh — and it was served in a cute little basket. As cute as the basket was, I took a bite and things got very serious, very quick. The bacon was beyond delicious. I had to stop eating just to open the sandwich to get a glimpse of the pork perfection that adorned it. I don't know how, but this little café managed to prepare bacon that had a perfect crunch, with an unmatched salty & seasoned flavor, without being overcooked. So, on this day in history I dub Scripts Café, the Masters of Bacon (Insert applause here).
At Panera, I selected the "Bacon Turkey Bravo" with turkey, bacon, Gouda cheese, lettuce, tomato, and a signature dressing on tomato basil bread. The sandwich was served with kettle chips and I added a bowl of tomato soup and the cashier, after implying that I was a second-class citizen for not having a "Panera Card" told me my soup came with a choice of side too. I opted for an apple. The total price of my meal, with a drink, came to almost $16.
The soup was served in a huge bowl and I'm not quite sure if the little chunks in it were cheese or tomato. Even after carefully tasting them I wasn't quite certain what I was eating. After a couple more tastes, I decided the soup was not palatable and I immediately ended its short-lived relationship with my spoon. The apple that was supposed to come with the meal was either a hybrid invisible apple or nonexistent. Either way, it wasn't there. The sandwich was served on what was described as "tomato basil bread." It tasted a lot like pink untoasted wonder bread to me, I happen to enjoy wonder bread but the pink hue was offsetting. The Gouda cheese was the best part of this experience. It was creamy and it had a characteristically smoky bite to it. Now on to the bacon, I will ask you dear reader, if you have any children in the room with you to cover their eyes. This next sentence is horrific and I simply can't be held responsible. The bacon here tasted like — and had the consistency of — bacon Hubba Bubba gum. Yes, bacon flavored gum is what I imagined was in my mouth as I sat there chewing and chewing. I took a moment to glance around the establishment and I was bewildered that almost every seat was filled. I was astonished that this many people would spend money on a subpar meal.
The clear winner in this week's showdown was Scripts Café. This little gem in the heart of Lockport is exactly what Panera was probably like in the past before they ventured out of St. Louis. Scripts offers artistically crafted food at a reasonable price. The only thing that Panera has the upper hand with against Scripts is with their amazing invisible apples. Scripts can be found at 12 East Avenue, next to the Palace Theatre, and Panera Bread Café is located at 5744 S. Transit Road.
+Jay Bérent offered to write this column so he can claim to be "working" whenever he's eating. Email him at jayberent@gmail.com.
---
For instant access to East Niagara Post's YouTube videos, social media feeds and more,