Posts By Category
Posts By Location
Upcoming Events
February, 2016:

Friday, February 20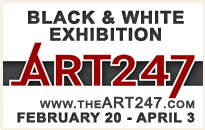 March, 2016:


Advertise Your Event on ENP!
More info here
Monday, March 23, 2015
I had to do a double-take on the release year for Silence of the Lambs because it just does not feel like the movie was released almost 25 years ago. It is also hard to imagine that, despite his amazing talents and his resume prior to the Silence of the Lambs, the role of Hannibal Lecter actually helped to launch the career of Sir Anthony Hopkins in the United States. It is a movie that spawned a few sequels and probably a few copycat criminals, but it is the very definition of the phrase "there is nothing like the original."
I did not see this movie when it came out into theaters because I was detached from the movies for a short time after my college graduation. This was one of the first movies I saw when I started to dive back into watching films and it definitely did not disappoint. I kept hearing that director Jonathan Demme had buried several moral lessons into this movie, but all I saw was a movie that scared the hell out of me.
As I mentioned in my review of the Blair Witch Project, a classic movie always invites parody and spoofs. The Silence of the Lambs with its lotion, basket, and fire hose has seen plenty of pop culture tributes, not to mention the whole "man-not-quite-a-man" reveal that the movie is so famous for.
But with all of its staying power in pop culture, the Silence of the Lambs stands as an expertly done psycho-thriller that grosses us out one minute and then scares the hell out of us the next. Even when we know what is coming, we are still terrified to watch. The way the movie plays on the fears and senses of the audience can only be described as genius and it was one of the few movies that left me emotionally drained when it was over.
I don't talk too much about actors in classic films for several reasons. A classic movie is usually filled with superb acting performances, so I just let that go without saying. If I do mention an actor's performance in a classic film, it is usually because that actor's performance seemed out of place with the rest of the movie. The performances in this film are nothing short of spectacular and Jodi Foster and Anthony Hopkins earned their Oscars with their work. Foster and Hopkins actually won several awards for their work in this film and they deserved every accolade they were handed.
I often hear people complain that the action scenes in this movie are too intense and too theatrical. I can understand that complaint, but I also dismiss it. The use of lighting in each of the climactic scenes in the film is essential in not only setting the proper mood, but also in showing that not even the light can save people from the killers in this movie.
Lecter and Buffalo Bill (always an interesting choice for a character nickname, in my opinion) transcend everything people consider to be safe, which runs the gamut from densely-populated office buildings to well-lit areas. Light is essential to setting the mood for the movie and it is far from too theatrical.
My fear with a movie like Silence of the Lambs is that some money-grubbing studio executive will get the brilliant idea to do a remake of the film and ruin it completely. Hollywood is never satisfied until it has taken the best work it has done and prostituted it out to maximize profits. For all of his anti-Hollywood rhetoric, this was one aspect of the movie business that George Lucas has always been very comfortable with.
For me, there is nothing like the original and Silence of the Lambs is a classic film that deserves every piece of recognition it gets. It is definitely not a movie for the squeamish, but it is a movie that every horror or thriller movie fan in the world should see just once. Put aside the fact that this is a big-budget movie starring world famous movie stars and just take 118 minutes of your life to watch something I guarantee you will never forget.
Rating:
4 ½ out of 5
+George N Root III is a drive-in movie addict who is still waiting for the drive-in to open for the season. In the meantime, classic movies are a nice distraction.
---
For instant access to East Niagara Post's YouTube videos, social media feeds and more,