Posts By Category
Posts By Location
Upcoming Events
February, 2016:

Friday, February 20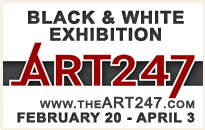 March, 2016:


Advertise Your Event on ENP!
More info here
Wednesday, February 25, 2015
I got into a discussion with a friend of mine online the other day about referring to certain professionals I use on a regular basis as "my mechanic" and "my doctor." The opposing argument was that referring to these professionals as personal employees of mine was just goofy. But when I refer to my doctor, my mechanic, or my home improvement contractor, I do it more as a sign that I have gone through the process of searching for a reliable professional and I have found one and not to insinuate that I have these folks on staff somehow.
People invest big money in sites like Angie's list, but can you really trust the reviews on those sites? I have to admit that my professional experience in the online content world causes me to wonder about the legitimacy of those reviews, so I prefer to find out for myself. Before I take on a professional to do services for me, I do a lot of phone calling and research. I make sure I know what I am doing and I base a lot on that initial contact.
I will give you an example of what I am talking about by telling you the story of how I found what I refer to as "my home improvement contractor." This is the contractor I call, without getting competing price quotes, whenever I need work done on my home of any kind. I used to be the kind of guy who would always get three quotes from contractors on anything, but now I just call my contractor, tell him what I need, and Mr. Patterson hooks me up. The price is always reasonable and the work is the highest quality I have ever experienced. (BTW – I am well aware of what I just did there, but if I can save you a few bucks and a lot of headaches, then why not?)
So the story goes like this:
I desperately needed to get my roof fixed because it offered about as much protection from the elements as a layer of paper towels draped over a wooden frame. I must have called eight contractors and not a single one would take the time to come out a look at my situation. Even though they all advertised free estimates and swore that the customer was king, this king could not get anyone to visit his kingdom to stop it from raining inside his castle. There were a couple of contractors who would not even return my initial call.
I did get one other person to look at my roof but, after an initial look, that person never came back. The ninth call went to the professional who would become "my contractor" and he looked over my roof, told me what he was going to do, gave me an extremely reasonable price, and then offered to help me get financing. I was in shock for days as I had never had a contractor act like that before. Since then, my house has been warmer in the winter, my furnace runs better ("my contractor" does HVAC work too), and when the roof finally did give in to the mother of all winters, "my contractor" answered my call for help immediately and showed up the next day to get rid of the ice in my gutters. Not bad considering that I sent an email to "my contractor" on a Saturday morning and the crew was here first thing Monday.
So what is my point? My point is that I have had the same lawyer, dentist, doctor, and mechanic for over 20 years. When I need something, I don't have to go through the extra steps of hunting down someone because I already have someone to take care of things. I am a good customer, so my cries for help always get answered immediately. My professionals take care of me and my family, and that removes a huge source of frustration that I see too many people dealing with. It also saves me a ton of money.
Do you have someone you refer to as "your mechanic," or do you take the chance that the guy you just took your car to for the first time did not tinker with something that will have you coming back again real soon? It takes a while to find the right people to take care of things for you, but your life can be so much easier when you have the right professionals in place.
My advice is to start paying attention to the mechanics you go to, the contractors you use, and the other professionals you go to for products and services. The really good ones want to earn your regular business, so give them a chance. For you, it means knowing that if the car breaks down you know exactly who to call and exactly what to do with it. I have that premium AAA account and if my car breaks down, it gets towed right back to Lockport to "my mechanic." I won't let my vehicles go anywhere else.
The result has been that my vehicles last an average of 10 years or longer, which saves a ton of money on car payments every month. My doctor has already saved my life at least once and my lawyer has prevented my bank account from being drained by dishonest people on more than one occasion.
If you don't have "your doctor," then who are you trusting your health to? If you don't have "your mechanic," then how much money are you wasting on unnecessary repairs and car payments? Think about it. Sometimes having your own staff of professionals has its advantages.
+George N Root III is a Lockport resident who has people to take care of the problems in life. His column appears every week, but he actually writes it himself.
---
For instant access to East Niagara Post's YouTube videos, social media feeds and more,