Posts By Category
Posts By Location
Upcoming Events
February, 2016:

Friday, February 20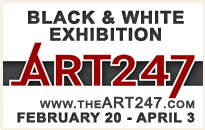 March, 2016:


Advertise Your Event on ENP!
More info here
Friday, January 23, 2015
Most journalists are cynics. It comes from years of practice.
It comes from countless occasions of being told that the world is sunshine and roses only to be mired in experiences that say otherwise. It comes from being told a putt putt course in Niagara Falls is akin to Disney World. It comes from assurances of a year-round Christmas village being built in Lockport — that never happens. Or a Wizard of Oz theme park in Wheatfield — that never happens. It comes from lawsuits and scandal. It comes from an endless cycle of hope followed by disappointment.
Basically journalists are cynical because they see a lot more than the general public — and it's not pretty. They're cynical because they're sick of having their hearts broken by politicians, businesses, athletes, etc.
So when a cynic like me gets excited about something, there's probably something to it. And when a cynic like me gets annoyed with other people's pessimism, that pessimism is probably way off base.
A week ago today kicked off a three-day hockey tournament in Lockport. It featured 10 teams, scores of players and a gleam in the eyes of Lockportians that I haven't seen in a while … if ever. It featured the culmination of a decade-long plan to do something on a grand scale.
I spent nearly every waking hour from Friday afternoon through Sunday morning at Cornerstone CFCU Arena watching some world-class people put on a world-class hockey tournament. I was excited.
I ran into friends, neighbors, business owners, politicians. Almost all the people I'd hoped would come out and support the Lockport Express and the arena did so. Everyone was buzzing about how great the arena looked and how great the hockey was. People were proud to be from Lockport.
Over the course of the next few days, the buzz remained. The NA3EHL 2K15 Showcase Tournament (and Cornerstone Arena) was the talk of the town. There were some minor (legitimate) gripes here and there, but it was mostly sunshine and roses. Frankly, it deserved to be sunshine and roses.
I did run into a few people, however, who had nothing good to say. I also read some comments on social media that made me wonder if these people had actually bothered to A) visit the arena or B) take the time to learn how it all came together. Some people must really hate sunshine and roses.
I had one conversation with a prominent city resident who was harping on the cost of the arena and how long it will take to pay off the debt. To hear him tell it, the weekend showcase was a flop, and the arena will be bankrupt and boarded up by summer. I had to wonder in this man ever balanced a checkbook in his life because he seemed to have no concept of math.
Another conversation I had revolved around the fact that the City shouldn't be in the hockey business. How dare they do away with the concerts that everyone loved and then spend $15 million on a hockey arena for some rich kids? — was the gist of the conversation. He couldn't seem to grasp that the city didn't spend $15 on the arena, let alone $15 million.
I know that Lockport's been kicked while it was down. I know that things don't always come up sunshine and roses here. But it's nice when we can stand up and be proud. It's nice when we can feel the sunshine and smell the roses.
For those of you determined to be doom and gloom, please keep your pessimism to yourself. Or start a club for like-minded people. You can call it the "He-man Lockport-haters Club." You can hold meetings at that bar that you're always talking about that went out of business in 1978. But please don't invite me. I'm not interested.
Scott Leffler is a hockey fan who actually abhors sunlight and flowers but likes metaphors … and loves those who do love sunshine and roses. Follow him on Twitter @scottleffler.
---
For instant access to East Niagara Post's YouTube videos, social media feeds and more,