Posts By Category
Posts By Location
Upcoming Events
February, 2016:

Friday, February 20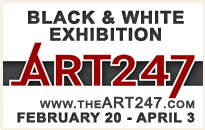 March, 2016:


Advertise Your Event on ENP!
More info here
Wednesday, January 7, 2015
We got hit pretty hard to start 2015 and both shots hurt. I don't care who you are, there is a good chance that your life in WNY was in some way affected by ESPN's Stuart Scott and our own Lance Diamond. When we lost both of these huge personalities in the same week, we lost a lot.
My first experience with Stuart Scott was watching him do the highlights on Sportscenter and I was really confused. What the heck was boo-yah? And who says things like "as cool as the other side of the pillow?" But Stuart grew on me and he rapidly became my favorite anchor at ESPN and stayed that way for a while.
I was glad to see that Stuart Scott was doing specialty shows like NFL pregame shows and NBA broadcasts. His style was so unique that it needed to be heard by others. At a time when sports broadcasting was stale and on the decline, Stuart Scott created an entirely new way to talk about sports and a lot of people listened.
It wasn't long before every Sportscenter anchor was trying out catch phrases, but no one ever came close to perfecting it the way Scott did. After a while, Kenny Mayne just gave up and he made a career out of coming up with the worst catch phrases ever. To be honest, I enjoy watching Kenny Mayne as well.
When Saturday Night Live spoofed Stuart Scott, I knew he was onto something. Even Saturday Night Live recognized the brilliance of Stuart Scott and the joke was that only Scott could have catch phrases and make them entertaining.
To this day, I watch Chris Berman struggle to use his tired catch phrases and think of how the Berman schtick got old fast. But Stuart Scott's routine was always in style and always fun to listen to. He will be sorely missed by sports fans and by fans of people who innovate areas of television that no one thought could ever be innovated.
Rest in Peace you talented man. Thank you for all that you did to bring sports back to life.
I remember seeing Lance Diamond at a huge outdoor show and thinking that this guy must have been flown in from Las Vegas or something. Then I saw him do a couple of songs with the Goo Goo Dolls and thought that he must be a New York City guy.
Then I started seeing ads for his shows all over the place and quickly realized that he was one of our own. If you never saw Lance Diamond live, then you really missed something. The man was the ultimate entertainer and he treasured every second of the time he had on stage. But what I found to be most interesting about Lance Diamond was that he genuinely cared about the audience. "Is everyone having a good time?" Lance must have asked that four or five times every song and every time he asked it, he expected a response.
Lance Diamond performed for his fans in Buffalo until his body finally gave out. He will always be remembered as a Buffalo treasure and an icon. He should have his image displayed prominently on the side of a Buffalo landmark somewhere. He was one of the greatest ambassadors Buffalo ever had and he took his work very seriously.
I never got a chance to meet Lance Diamond and shake his hand. I came close one time at a benefit my band was playing, but a guy like Lance Diamond didn't stay in one place for very long. Robby from the Goo Goo Dolls showed up to that benefit as well, but everyone was much more interested in Lance Diamond.
Lance Diamond was a Buffalo original and the kind of entertainer that this area will never see again. He gave everything he had when he was on stage and, in the end, he gave all that he had right up until the very end.
Rest in Peace you talented man. We will miss your voice, your enthusiasm and your unbridled love for Buffalo. But most of all, we will miss how much you cared about us and how important we were to you.
Nick Oliver is a Niagara County resident and occasional sentimental guy. His column appears every week and can have a heart when needed.
---
For instant access to East Niagara Post's YouTube videos, social media feeds and more,