Posts By Category
Posts By Location
Upcoming Events
February, 2016:

Friday, February 20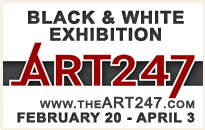 March, 2016:


Advertise Your Event on ENP!
More info here
Wednesday, December 10, 2014
Last Friday night the Palace Theater was packed because of Scrooge the Musical and the Cornerstone Arena had a near capacity crowd to watch the Lockport Express. No one was hurt, no one arrested and no one went on Facebook the next day to complain.
I would be willing to bet that some of the local restaurants and stores did pretty well with over 1,000 people wandering downtown Lockport looking for something to do before their respective events started. The play was a huge success and the Express won, again. No one was hurt, no one was arrested and no one went on Facebook the next day to complain.
I guess my point is that if you look hard enough, you can find plenty of family friendly stuff to do in Lockport on any given weekend. While I usually prefer to stay in my cozy, warm house on weekends, I do like to venture out for the events that I truly enjoy. When my wife and I arrived at the Cornerstone Arena, the entire Main Street area was packed and so was parking all around the arena. It was good to see.
Throughout the winter, the Palace will be having movies and live stage productions while the amount of hockey being played at the Cornerstone Arena will start to really pick up steam. The Express is far from the only team that plays in the arena and there is always something going on at Cornerstone. Open skating at the arena opens in a couple of weeks and I cannot wait. When was the last time anyone in Lockport went to an open skate in the city? It has been years and I expect to see a lot of people at the arena when skating finally does open.
Our crime problem is not going away and our city government is still as elusive as ever. But instead of barricading ourselves indoors or complaining about the seeming lack of competence from our government, we should be taking advantage of what our city really has to offer. It is not that difficult for a family to spend an entire Friday or Saturday evening in Lockport and never have to go outside the city limits.
With the Cornerstone Arena, this is only the beginning. When the facility is completed, it should be a central hub for city activity throughout the year. I remember everything that used to go on at the Kenan Center and the Cornerstone Arena looks like it will be much more than the Kenan ever was.
I remember walking towards the Cornerstone Arena doors and talking to people I had never met before like I had known them for years. I remember seeing people I had not seen in years at the arena and feeling like it was the kind of place I want to be at as often as possible. Then I remember leaving the arena and looking forward to the next day when I would get a chance to come back and see another event.
Admittedly, it can sometimes be difficult to find a reliable schedule of events for places like the library, the YMCA, the YWCA and other facilities within the city limits. It can also be a bit difficult to find schedules of events for the Christmas season within the city as well. But there is a lot going on and social media does make it easier to find the events that may appeal to you. You can probably just check the East Niagara Post each day to see what events are scheduled and what events have been announced.
There are no more excuses for people who complain that there is nothing to do in Lockport. Our city has places for people of all ages from 21 year olds who want to see a live band at a bar to families looking for something fun and inexpensive to do. Express games only cost $5 per adult and kids 12 and under are free. That means that a family of four can enjoy junior A hockey with the highest scoring team in the league for only $10 (mom, dad, little Billy and Sis – you know, typical Americana).
Instead of wondering what there is to do in Lockport, you should go out and experience it. It is nice to be able to go to events in Lockport and have a chance to be reminded why it is in our best interests to bring good people to this city and start pushing the criminals out.
If you are looking for something to do this weekend, be sure to check out Lockport events first. You may be pleasantly surprised.
Nick Oliver is a Niagara County resident who is pretty happy to be able to find stuff to do in Niagara County again. Get out and see your city now; it is well worth the trip.
---
Get the daily East Niagara Post email update.
Send an email to news@eastniagarapost.com with "email update" in the subject line.