Posts By Category
Posts By Location
Upcoming Events
February, 2016:

Friday, February 20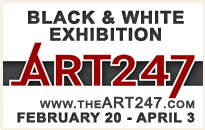 March, 2016:


Advertise Your Event on ENP!
More info here
Friday, December 12, 2014
ENP STAFF REPORTS
news@eastniagarapost.com
---
BUFFALO — The holiday season is all about spending time with loved ones and celebrating time together. However, many scammers use this time to prey on people's holiday spirit and busy schedules. Better Business Bureau of Upstate New York is warning about these common holiday scams and frauds:
1. Be careful when purchasing name brand items.
Luxury products for low prices are most likely counterfeit; and most come to the U.S. from overseas. Handbags, wallets, watches, jewelry and electronic devices are at the top of the list of items counterfeited.
BBB advice:
If the price seems too good to be true, it probably is. Only buy luxury names from reputable sellers. Also check the web for telltale signs of counterfeit goods.
2. Fake websites.
It's easy to recreate a website with familiar logos. We're all looking for a great deal online but shoppers need to watch for red flags such as lack of security on a URL, http instead of https, lack of contact information and asking for payment by wire or money card. Every holiday season BBB hears from holiday shoppers who paid for a supposedly great deal online, but received nothing in return.
BBB advice:
When shopping on sites that are not household names, checkout the business with BBB before you buy. Always look for BBB seal when shopping online and click on the seal to confirm it is legitimate.
3. Fake charities.
The holiday season is a time of giving and there are many charities that need the help especially in this time of year. Be sure your generosity is going to the right places. Scammers can easily set up charities with similar sounding names and fancy looking sites.
BBB advice:
Always research a charity with the BBB Charity Review before you give to see if the charity meets the 20 Standards for Charity Accountability. Charity Review assists local charities in their quest to demonstrate their transparency to the public.
4. Credit card fraud.
You may have good credit, but scammers are out to change that this time of year as they hunt for ways to steal your financial information. Skimming is a common theft that spikes during the holidays. It steals your credit card information, leaving you stunned and with less than you planned to spend on your own gifts. It can happen when a clerk either swipes the card twice to steal money out of the register, saves your card number details to use later or a third party card reading device is installed in the card swiping terminal.
BBB advice:
Keep your cards close by, out of view and never gone for too long while making a transaction. When checking your holiday list twice, make sure to check your financial statements weekly or even daily if possible. Don't wait for paper statements. The faster you catch a suspicious charge and stop the fraudulent use of your card, the better off you'll be. Contact your financial institution immediately for help.
5. Santa scammers:
A letter from Santa addressed directly to your child is likely to make them light up. However, be sure the source is legitimate before giving up your data and leaving you at risk for identity theft.
BBB advice:
Check privacy policies before entering your information to know how they will use it. If you don't see a policy – head to another site. It's always important to review your financial statements and keep your computer secure by using firewalls, anti-spyware and antivirus software.
6. Malware from e-cards.
E-cards are an easy way to send holiday greetings…and viruses. If you don't know and trust the sender, beware.
BBB advice:
Don't click on an email from a name you don't recognize. Deleting is your best bet if you have any doubt.
7. Shady resellers.
Every year, holiday shoppers fight over the "must have" toy or gadget of the season. When the item is sold out in stores, you can often find it online through sites like Craigslist or eBay—fora much steeper price. The problem is that some sellers will gladly take your money but you'll never receive your gift.
BBB advice:
Shop locally on Craigslist and conduct the transaction in person—never wire money as payment. When purchasing items on auctions like eBay, research the seller extensively and always listen to your doubts if the deal does not sound legitimate.
8. Identity theft while shopping.
While you're struggling at the mall with bags of presents, identity thieves see an opportunity to steal your wallet and debit or credit card numbers. ID thieves are also hard at work trying to steal your identity online.
BBB advice:
Don't let yourself get bogged down in purchases and lose track of your wallet. Know where your credit and debit cards are at all times and cover the keypad when entering your PIN while purchasing items or getting money from the ATM. Always check the security of your online purchases.
9. Shipping notification / Phishing scams.
Scammers take advantage of the holiday shopping season with fake email shipping notifications. They pose as FedEx, UPS or the Postal Service. It comes as an email that appears to be a shipping notification for a package. When you click on the file, you find that it isn't a tracking notification after all. It's really a virus that will download to your computer. A common version of this scam is a fake delivery failure notification. Scammers claim the attached virus is the receipt you need to collect your package from the local office.
BBB advice:
Never click on links in unsolicited email. Keep track of all online purchases as a reference to check against emails sent to your account. Stick to trusted sites.
10. Is that Wi-Fi connection safe?
Public Wi-Fi is convenient, but risky. Never turn off your firewall, and make sure your antivirus software is current.
BBB advice:
Scammers are after your money and/or identity. Don't use your social media and bank accounts on public Wi-Fi.
11. Travel scams.
The holidays are a big time for travel. And for the most part, booking online is the most convenient way for many to go but remember, scammers could be on the other end of the computer. Before booking, make sure you are using a reputable, verified website.
BBB advice:
If the price for airfare, rental car or hotel sounds too good to be true, it probably is. Be wary of unrealistic prices and deals.
12. Beware of who is on the other end of the phone.
At BBB we often see an uptick in phony phone calls around the holiday season. Whether it's scammers posing as a stranded grandchild or as the IRS, be wary of unfamiliar numbers on your caller ID or people on the end of the line who you don't know.
BBB advice:
Remember, the IRS will NEVER contact you over the phone. Also, if you get what you think is a scam call, don't disclose too much information. BBB advises that the grandparent not disclose any information before confirming that it really is their grandchild. Also, ask a personal question, to confirm their identity is to ask a simple question that the grandchild would know.
For scam alerts, tips and other information you can trust, visit
bbb.org
, like them on Facebook or follow them on Twitter.
---
Get the daily East Niagara Post email update.
Send an email to news@eastniagarapost.com with "email update" in the subject line.