Posts By Category
Posts By Location
Upcoming Events
February, 2016:

Friday, February 20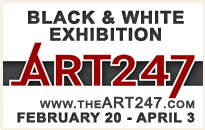 March, 2016:


Advertise Your Event on ENP!
More info here
Wednesday, October 15, 2014
I just got done watching the Sabres finally win a game and I also took a bit of a stroll down memory lane. I spent some time reading my Lockport Wolves Magazine from the 1981-1982 season and my Lockport Marlboros program from the 1983-1984 season. Truth be told, the Marlies' program is just advertisements, mostly for businesses that I remember, but do not exist anymore.
Then I spent some time looking through my collection of Lockport Wolves game pucks and my Marlies' commemorative puck. I was the statistician for the WLVL broadcast team for the Lockport Wolves and it was a blast. I was the guy who kept all the game stats, did the spotting to pick up player numbers and gave the Sabres scores to the broadcast team.
Both the Marlies and Wolves were junior B teams, so the likelihood of any of the players making the NHL were pretty slim. But the Wolves were coached by Mike Robitaille, which was kind of neat. The Wolves also played the Buffalo Jr. Sabres three or four times a year, which gave me the chance to meet their head coach, Morris Titanic.
I used to love watching a hometown team play, but I never got to see that team's logo at center ice. The Kenan Arena never considered the Marlies or the Wolves to be an anchor team, so no logos were ever painted on the ice. I played on that Kenan Ice and skated on it for years. The Kenan was huge part of my life. And now it begins again . . .
The Lockport Express is a junior A hockey team that has been playing its home games at Niagara University. This Saturday at 7:00 p.m., the Express will play its first real home game at Cornerstone Arena. My wife and I will be there, along with a large contingency of our friends. It will be the beginning of something I hope that we all continue to share for a very long time. I plan on buying a program (if they have any) and getting a commemorative puck (if they have any) to add to my collection. But most importantly, I am excited to cheer on a Lockport hockey team once again.
For those who have no idea what I am talking about, the Cornerstone Arena flings its doors open to the public this Saturday to host the Lockport Express' first game in the new rink. I have been driving by the arena regularly and have my doubts about whether the rink will be suitable for an audience. But I can tell you that an audience will be there.
This team we have is very good. Our hockey team, dare I say, is already showing signs of being a contender. Developing a winning history as a junior A team is extremely difficult. The players at the junior A level are only with their teams for two years, maybe three at the most. Then they are off to the NHL draft, to college or to the next part of their adventure. But we get the chance to say that we saw those players when they were just getting their wheels going.
I know how Western New York treats losing teams. The average Western New York sports fan treats a losing team like dirt. But that isn't fair when it comes to junior A. At the Lockport Express level, you do not get players that stick around for eight to 10 years to develop a relationship with the city and the fans. That means that the city of Lockport has to embrace the Express franchise, embrace the players and roll with whatever the franchise does.
I know it is against the Western New York sports fan's nature to embrace a franchise win or lose, but that is what you have to do at the junior A level. I have been to junior A games before and it is some of the most entertaining hockey I have ever seen. The next great piece to the Sabres' Stanley Cup puzzle could come through our city. Sound ridiculous? It only sounds ridiculous if you don't know what you are talking about.
The Wolves and the Marlies only lasted one season each in Lockport. When I went to the games (and I went to almost every home game for both teams), the Kenan Arena was pretty much empty. There may have been 30 or 40 of us on a given night, but that is not enough to sustain a franchise.
So here it is Lockport. Here is your chance to get behind something special. Here is your opportunity to grab onto something significant and lay claim to it. Here is your chance to have something that few other cities in this region have. Here is your chance to show a little pride in your city and start a tradition that could bring this entire community closer together. Here is your chance to show everyone else that we could care less what people think of us. All that matters to us is what we think of ourselves. Here is your chance to take something brand new and turn it into something wonderful.
So what are you going to do Lockport? Are you going to build the foundation for something that we can pass on to the next generation, or are you going to miss out on another chance to revitalize a part of our city?
I'll be at the Lockport Express game this Saturday and as many times as I can all season long.
Will you?
Nick Oliver is a Niagara County resident who is excited to have a hockey team back in Lockport. You can read his column every Wednesday and then share your thoughts with friends and family at the Cornerstone Arena all season long.
---
Get the daily East Niagara Post email update.
Send an email to news@eastniagarapost.com with "email update" in the subject line.