Posts By Category
Posts By Location
Upcoming Events
February, 2016:

Friday, February 20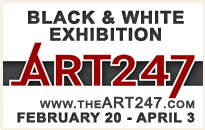 March, 2016:


Advertise Your Event on ENP!
More info here
Friday, October 31, 2014
Dear East Niagara Post,
I would like to commend you on the coverage you have provided with regard to Lockport's new hockey team, Lockport Express. After waiting so long to have an ice rink back in our city, having this new team is very exciting. I'm glad there is one news outlet reporting on these young men as they chase their dreams.
Over the past weekend, the Express played two games at Niagara University. Saturday's game was an offensive juggernaut for the team as they won 7-4. Sunday's game was a bit more defensively minded as they scratched out a hard-fought victory in overtime, 4-3.
There are a couple things that stand out about these games. First of all, the speed of the game is fast. These kids have one speed — afterburner. They swivel away from defenders, pass, shoot and hit with great exuberance. There is end to end action and endless passion from both teams on the ice.
The second thing I noticed was the general lack of attendance from the Greater Lockport Area. There were definitely people in attendance, but not nearly the numbers I expected after hearing how excited everyone was about having hockey in Lockport. Sure, the games were at Niagara University, but that's only 16 miles away. Some people drive over twice as far to Buffalo to watch a team that just doesn't capture the excitement that the Lockport Express delivered this weekend.
For those who came out, thank you. I want to see this team do well. Part of that is having a cheering audience. After the long wait for hockey and how many people seemed so excited, we should be filling the stands. And we will. Once Cornerstone Arena is up and running, I foresee great crowds cheering on their home team.
I took the plunge and purchased season passes for the Lockport Express. For Saturday's game, I took my 12-year old nephew with me. It was his first hockey game and he was enthralled. He liked it so much he asked if he could come back for Sunday's game. Of course he could.
On Sunday, the whole family went, including our nephew. Three of the kids sat right at the glass, pounding on it and watching intently. It as downright exciting to see the kids just as fired up as we were about hockey.
We cannot wait until we have a home game right in downtown Lockport. We will be there, and I'm sure there will be a lot more people attending. For those who missed the two games over this past weekend, be prepared for a great show on Chestnut Street on November 14th. It will be worth it.
Again, I would like to thank East Niagara Post for their exemplary coverage of the Lockport Express. I hope to see many more wins by the Lockport Express in the new Cornerstone Arena. I know the six of us in my family will be in attendance.
Craig Bacon is a city of Lockport resident and columnist for East Niagara Post.
---
East Niagara Post will publish letters to the editor on topics of concern to our readers.
If you have an opinion on a matter, email it to news@eastniagarapost.com. Please include your full name, town of residence and a phone number for confirmation.