Posts By Category
Posts By Location
Upcoming Events
February, 2016:

Friday, February 20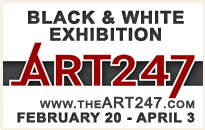 March, 2016:


Advertise Your Event on ENP!
More info here
Thursday, April 10, 2014
There have been numerous reports in the past couple weeks of teenagers being arrested for committing crimes. There was the home invasion and hostage situation on Lock Street. There was a similar incident on Pine Street the day before. And there was the arrest of the 15-year-old for allegedly robbing a Transit Road 7-Eleven.
Comments on our site and our Facebook page — as well as on the streets and other places around the Internet — seem to question the parents of these alleged juvenile delinquents. One that made us chuckle was "It's 11 o'clock-do you know where your children are? Guess not."
Yes, it's easy to question the parents of these teenagers. What are they doing out so late? Don't their parents keep an eye on them? Know who their friends are? Know that they're doing drugs? Etc. But blaming the parents is the wrong move. Blame the kids.
There's a reason that parents dread the teen years. It's because they remember what they were like as kids. While we may not admit it to our children, most of us snuck out of the house in our teen years. We went to parties and did things we weren't supposed to do. Maybe there was booze involved. Maybe it was drugs. Who knows what else.
The difference between our teen years and 2014 is the type of trouble kids get into now. Maybe part of the reason for that is the type of drugs that kids get into now. For us, maybe it was a joint and a campfire. Kids today have more — uglier — options. Options which are much more addictive than a joint and a campfire. Options that require them to get money together quickly for that next high.
So we're back to, "But if parents kept an eye on their kids, they wouldn't be doing drugs." Because that worked so well for your parents, right?
We're certainly not saying what is going on is OK. We're just saying blaming the parents is a cop out. It's a more complex problem than that. One we don't really have an answer to. But it seems obvious to us that losing your kids to drugs and crime is a harsh enough punishment without your friends and neighbors blaming you in the process.
— Editor, ENP
PERSPECTIVES are the opinions of staff of East Niagara Post and may not be indicative of the opinions of our advertisers.
---
East Niagara Post will publish letters to the editor on topics of concern to our readers. If you have an opinion on a matter, email it to news@eastniagarapost.com. Please include your full name, town of residence and a phone number for confirmation.