Posts By Category
Posts By Location
Upcoming Events
February, 2016:

Friday, February 20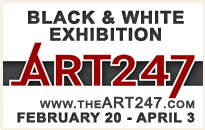 March, 2016:


Advertise Your Event on ENP!
More info here
Wednesday, May 11, 2016
Lombardi's Trattoria
436 West Ave., Lockport
438- 2430
The earliest I remember this restaurant was as the Hunter's Horn. We went there once and were disappointed. Then it became Lorenzo's. Lorenzo's was a nice place on route 104 on Wright's corners. It had good food and we even had a rehearsal dinner for one of our daughter's weddings there. We were disappointed with Lorenzo's when they moved to West Avenue.
We went to Lombardi's the day they opened and it was a disaster. We said then "never again" but some friends of ours went there recently and raved about it. I decided maybe opening day was not the best time to rate a restaurant. We went back on a recent Friday and were pleasantly surprised. I called for reservation under an assumed name because I have known the owner for years and didn't want a dog and pony show. I asked for a quiet table for six o'clock on a Friday night, it wasn't necessary. We were given a corner table in the back of the main dining room and it was quite suitable. There were two more tables seated in this area when we went in.
The server, Kathleen, took our drink orders and went to get them as we decided on dinner. When she came back, my wife ordered the stuffed manicotti and a salad with ranch dressing for 10.00. I ordered the veal Parmigiana with spaghetti, green beans and a salad with balsamic vinaigrette dressing for 17.00. I asked Kathleen if the beans were canned and she assured me they weren't. My wife had water with lemon and I had a Pepsi for 2.50.
The server brought over rolls, butter and a pesto-like spread that was delicious. My wife remarked to me they could just keep the rolls, spread and sauce coming and she would make it her meal. We devoured the rolls and got a second order of them. They also came with a sweet cream butter that was like eating desert. The salads arrived quickly and our only complaint was there was not enough dressing. We personally like a wet salad.
The dinners arrived shortly after we finished the salad course and there was plenty of food. My veal parmigiana was a real cutlet not some ground and shaped thing. This was refreshing. I hate it when you expect a cutlet and get a glorified hamburg. The veal was properly prepared, the spaghetti was al dente, and the green beans had a smoky flavor that was delicious. My wife got three studded manicotti and she said they were so light they were like eating cotton candy. On the down side, the server failed to refill my wife's water glass when it was empty so she had to use mine. Our only other complaint with the dinners, and this is a personal one, is we like a sweeter sauce.
Parking was in a small private lot and was adequate but had only one handicapped space. Total bill was 31.86 tax included. I hope they start signing up with Groupon or other online coupon like Get My Perks so we can go back again. I give them a 7.5 out of 10.
Norb has dined in Naples and Genoa Italy in his travels so he knows Italian foods
---

Check out East Niagara Post videos on YouTube, Vine and Periscope.