Posts By Category
Posts By Location
Upcoming Events
February, 2016:

Friday, February 20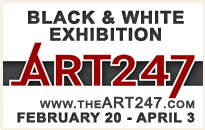 March, 2016:


Advertise Your Event on ENP!
More info here
Thursday, April 28, 2016
We had occasion to go to two fast food restaurants for breakfast on a recent weekend.
Breakfast one: Tim Horton's: 5816 Transit Rd, Lockport NY 14094, (716) 478-0382
Features: Open 24 hours, Drive-thru, Tim Card Accepted, In Restaurant Seating, Tap-to- Pay Mobile Payment, Scan-to- Pay Mobile Payment, WIFI, Catering, Parking is a private lot with handicapped places.
A very, very short history: Tim Horton's was founded in 1964 in Hamilton, Ontario, by Canadian hockey player Tim Horton and Jim Charade. In 1967, Horton partnered with investor Ron Joyce, who assumed control over operations after Horton died in 1974. Tim Horton's franchises spread rapidly and eventually overtook McDonald's as Canada's largest food service operator. The company opened twice as many Canadian outlets as McDonald's. On August 26, 2014, Burger King agreed to purchase Tim Horton's for US$11.4 billion.
Timmy Ho's (a local nickname) was offering 2 of their breakfast sandwiches for 4.00 so we decided to go for breakfast on Saturday. My wife got a donut and a hot chocolate. I ordered a medium English toffee cappuccino and 2 sausage sandwiches on an English muffins. They delivered 1 sausage and 1 bacon. OOPS. All told, with my senior discount, breakfast cost 6.96. Too bad they got my order wrong.
That being said, they get a 7.0 out of 10. Getting the order right is one of the things that can make or break a restaurant, franchise or not.
Breakfast two: Burger King: 5720 S. Transit Road, Lockport, NY 14094-5865, Phone: (716) 439-0249
Features: In Restaurant Seating, Drive thru, WIFI, Parking is a private lot with handicapped places.
Hours: Sun: 7:00 AM-10:00 PM, Mon thru Sat: 6:00 AM-10:00 PM
Burger King was founded in 1953 in Jacksonville, Florida, as Insta-Burger King. Inspired by the McDonald brothers. Original store location in San Bernardino, California, the founders and owners, Keith J. Kramer and his wife's uncle Matthew Burns, began searching for a concept. After purchasing the rights to two pieces of equipment called "Insta" machines, the two opened their first stores around a cooking device known as the Insta-Broiler. The Insta-Broiler oven proved so successful at cooking burgers, they required all of their franchises to carry the device. After the original company began to falter in 1954, it was purchased by its Miami, Florida, franchisees James McLamore and David R. Edgerton. The two initiated a corporate restructuring of the chain; the first step being to rename the company Burger King.
The duo ran the company as an independent entity for eight years, eventually expanding to over 250 locations in the United States, when they sold it to the Pillsbury Company in 1967. Burger King would eventually be merged with Canadian-based donut and coffee chain Tim Hortons in 2014. Every day, more than 11 million guests visit over 13,000 BURGER KING® restaurants near them in 97 countries around the world. The BURGER KING® restaurant in Lockport, NY serves burgers, breakfast, lunch and dinner.
We went to Burger King for breakfast Sunday. We got 2 croissant breakfast sandwiches for the price of one. One with bacon and one with sausage for 3.19. I got a small coke for 1.59 and my wife got an OJ for 1.39. When I got to the table I saw they had put an order of hash browns on it. OOPS. Again a 7 out of 10 for getting the order wrong.
This is the second time in 2 days where we were given the wrong order at a fast food restaurant. I know what I think about fast food workers getting 15.00 per hour.
Norb Rug is a dedicated foodie He has had Mexican food in Mexico, Italian food in Italy, Greek food in Greece and ethnic food in several other countries.
---

Check out East Niagara Post videos on YouTube, Vine and Periscope.