Posts By Category
Posts By Location
Upcoming Events
February, 2016:

Friday, February 20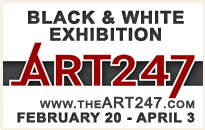 March, 2016:


Advertise Your Event on ENP!
More info here
Thursday, April 21, 2016
To the editor East Niagara Post:
The purpose of this letter to the editor is to convey to my fellow residents of Lockport my opinion regarding the filling of vacant positions in city government.
I read recently the opinion of a retired manager of the Lockport Police Department. His opinion is one I totally disagree with.
He is entitled to his opinion, but it appears as if he continues to accept the position of the administration without objective evaluation. He was promoted from within and the city was able to benefit from his years of experience. Why is filling the assessor's job different.
Currently, the city has in its employ a real property appraiser with nearly 30 years experience. In addition, this employee has served in a temporary fashion as the city assessor. Again, in my opinion, we have an individual already trained and processes not only the elements required for the job, but also is dedicated and with the utmost integrity.
We all too often allow personal sentiments to get in the way of making the right decision. We all too often see leadership in government looking outside for the talent that we already have within the building. In the past, we have looked outside, brought individuals in, trained them and found out they are not up for the job. On more than one occasion in the past, we have made a financial investment and commitment. History shows that this has been to the detriment of our community and local government. They leave and we lose financially and the department continues to languish.
We have been without an assessor for approximately two years. We have an individual as I mentioned that can do the job on Day One. Get over the personality conflicts and hire the individual we have already invested so much in. Give this community the opportunity to reap the benefits available from an existing employee, and existing employee worthy of promotion. In addition, allow this employee to start the process of training her replacement so that we don't go through this nonsense in the future.
In closing, I had the opportunity as an alderman to work with this individual for over 10 years.
I am in a position without reservation to endorse the current real property appraiser for the job of assessor for the city of Lockport.
-- Phyllis J. Green is a former alderman and current Lockport resident
---

Check out East Niagara Post videos on YouTube, Vine and Periscope.