Posts By Category
Posts By Location
Upcoming Events
February, 2016:

Friday, February 20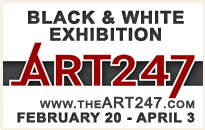 March, 2016:


Advertise Your Event on ENP!
More info here
Saturday, April 9, 2016
I believe that I would be pretty hard pressed to find someone from the Lockport area that has not heard of the Kenan family name. The Kenan Center has been a focal point of activity since the 1970's, with the ornate Kenan home, and others on Locust, a visual reminder of the glory days of Lockport's past. I remember traveling to Lockport with my parents and grandparents to spend the day ice-skating, or to participate in a weekend event like the pumpkin drop at Halloween, and I continue to admire the legacy that William Rand Kenan, Jr. built right here in Lockport. However, the Kenan's were not originally from Lockport – they were from Kenansville, North Carolina.
William R. Kenan
William Rand Kenan Jr. was the only son of 4 offspring, and the first of his siblings to make his way to Western New York. He graduated from the University of North Carolina at Chapel Hill, in 1894, where he received particular recognition for his work in Chemistry, Physics and Mathematics. He worked alongside one of his professors, Dr. F. P. Venable, and discovered the process that converted calcium carbide to acetylene, an important ingredient for carbide lanterns and street illumination before electricity became widely available. Demand for acetylene continued to grow as new processes were developed all around the world for converting it into useful chemicals, and eventually, Kenan's early efforts led to the introduction of our day-to-day plastics.
In 1896, soon after graduation, Kenan came to Niagara Falls to work at what would later be called the Union Carbide Corporation. He became the chemical and mechanical engineering advisor that was responsible for the installation of several acetylene production plants in the United States, Austria and Germany. In the next couple of years, Mr. Kenan was drawn into frequent associations with Henry Morrison Flagler, the business partner of John D. Rockefeller. Flagler was widely regarded as the brains behind the giant oil company called Standard Oil, and it was he who persuaded Kenan to join him in his dream of developing the Florida East Coast Railway. That Railway also needed stops along the way for the rich and famous, so they formed the Florida East Coast Hotel Company, and construction soon began on the world famous Breakers Hotel.
In 1900, William moved to Lockport and acquired an interest in the Traders Paper Company and became the Assistant Manager, all while still building railroads along the East Coast with his soon to be, brother in law.
In 1901, Henry Morrison Flagler married Kenan's sister, Mary Lily, which created a fusion of wealthy interests that were unequaled at the time. In 1902, Flagler built a 60,000 square foot winter retreat for his new wife, in Palm Beach, Florida, called Whitehall, and the Palm Beach "season" was established for those who were wealthy enough to enjoy the Guilded Age of America. The close relationship of this trio soon led to the planned introduction at the Flagler home, of William Kenan and Alice Pomroy, of Lockport. William and Alice married soon after, in 1904, but their remarkable lifestyle did not bless them with any children that could possibly share in their wealth.
Henry M. Flagler and Mary Lily Flagler. (CONTRIBUTED)
During this period of time, William Rand Kenan Jr. was making a name for himself at the Union Carbide Corporation, and also becoming more and more interested in the industries of Lockport. The Western Block Company, in particular, had evolved from a co-partnership formed on July 11, 1888, with the original partners being James Cochran, William E. Shaw, Robert Madden, Edward J. McGrath and Catherine Cochran.
The company was incorporated for the manufacture of tackle blocks, snatch blocks and sheaves on June 24, 1890, with Robert Madden taking the helm as company President. Their original operation was on a property owned by the Union Improvement Company. The Western Block Company leased a two-story structure that had stone walls on the first floor, and a wooden structure above (Mather's and Sons Tannery had previously used this section for tanning hides). Their lease also included a one story enclosed shed adjacent to the south that extended nearly to the former outline of Garden Street. Another wooden shed was being used as a boiler house and engine room, and a one story stone barn was also included. Finally, a large stone building that sat perpendicular to Market Street completed the complex.
Power to operate all of the machinery came from a single upright water wheel fed through a wooden flume from the hydraulic race leaving the Franklin Mills, just south of Western Block on Exchange Street.
1898 Sanborn Insurance Map
During the winter months, all water to the canal was shut off, and a small steam engine was needed to pick up the slack. As history repeats itself, winter's lack of readily available water creates risk, and in 1893, the company suffered a fire loss in the main building, and as the repairs were completed, a third story was added as well.
By 1900, the business was booming and the company purchased the entire property, which included a separate three story stone building that was 80 x 25 feet long. This building had formerly been occupied by the Rogers Cotton Batting Company, and was directly adjacent to the Lowertown Fire Department, and extended their presence on Market Street.
The very first piece of new equipment that the company purchased, in 1905, was a Hook machine. It weighed close to 20 tons and was much too heavy for the wagons of the time, so the company used some good old-fashioned ingenuity, and slid the machinery all the way down Market Street, from the New York Central Freight Depot, at the corner of Washburn and Union Streets.
In 1907, Mr. Edward J. McGrath retired as treasurer, and William R. Kenan, Jr. purchased his interest. It wouldn't take long for Kenan to add his business savvy, and later that same year, the "Panic of 1907" struck, and when structural steel could be purchased at extremely low prices. The Western Block Company quickly took advantage of that situation, and stockpiled as much steel as they could get their hands on for their own future construction plans.
Over the next few years, the Western Block Company simply expanded. Additional buildings were erected on the property, utilizing their same multi-talented employees when work in the factory was slow. A complex of approximately 80,000 square feet was the result, which occupied land of about 2 ¾ acres, and housed approximately 60 shop and office employees.
In May of 1913, Henry Morrison Flagler fell down a flight of stairs at his home in Palm Beach Florida, and died a month later, with Mary Lily faithfully at his side. They had no children, and control of the Flagler fortune largely passed into the hands of Mary Lily Kenan Flagler, who was now the wealthiest woman in the United States, with a net worth close to $100 Million. At just 39 years of age, she remarried on November 15, 1916, but died just months later, with many, including her siblings that had survived her, believing that her death was a result of foul play.
"Whitehall" - currently the Flagler Museum. (CONTRIBUTED)
William led a team of investigators who eventually found no evidence to prosecute, but many continued to be skeptical of Mary Lily's sudden demise. William then inherited the majority of Mary Lily's considerable fortune, and continued to build Western Block Company into an internationally renowned company, and the largest producer of Block and Tackle products within the United States.
William Rand Kenan, Jr. died in 1965. The Kenan wealth has been generously donated to a number of worthwhile causes since then, to include The Kenan Centers, in both Lockport, and at the University of North Carolina at Chapel Hill. Moreover, the Kenan Memorial Stadium and the Kenan-Flagler Business School at UNC are products of the incredible lives of the Kenan siblings, from Kenansville.
Today, the old Western Block Company site, at 247 Market Street, is being transformed into an eclectic menagerie of creative minds and talent. The sprawling complex, with its industrial charm, still shows remnants of where the Mill Race waters entered and powered an upright waterwheel.
ART247 continues to build upon that legacy by showcasing the talents of our local artisans, with multiple products and artifacts displayed from Lockport's industrial past. Join them for a simple walk through the shops and it will surely inspire your own creative energies for whatever project, or dreams, you may have at hand.
Until next time,
+Dr. Scott Geise, a local businessman, has an active interest in Niagara County and Erie Canal history, including the local Mill Race in Lockport. His column, "Historically Relevant," appears on the first and third Saturday of each month.
---

Check out East Niagara Post videos on YouTube, Vine and Periscope.